That '70s Show Star Daniel Masterson Charged with Raping Three Women
On Wednesday, That '70s Show and The Ranch star Daniel Masterson was charged with raping three women by the Los Angeles County District Attorney's Office. The actor was charged with three counts of rape by force or fear, during incidents that occurred between 2001 and 2003. In the case filed for warrant on Tuesday, the district attorney's office is formally accusing Masterson of raping a 23-year-old woman between January and December 2001. The actor is also alleged to have raped a 28-year-old woman in April 2003; and, sometime between October and December of 2003, to have raped a 23-year-old woman who he had invited to his home in the Hollywood Hills.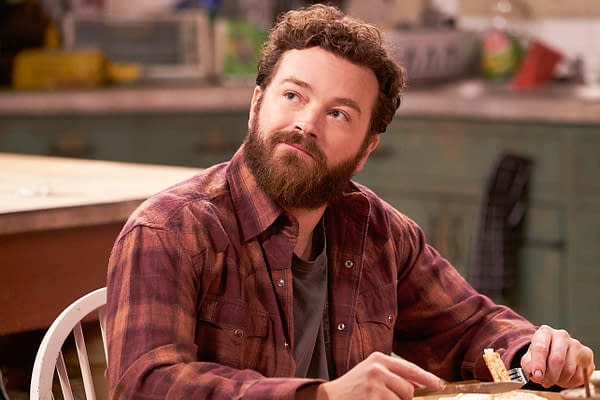 Los Angeles County's District Attorney's Office declined to file sexual assault charges against Masterson in two additional investigations, one because of the statute of limitations laws, and the other due to insufficient evidence. In 2017, the Los Angeles Police Department began their investigation into Masterson over sexual assault claims. At the time the allegations first started becoming public, representatives for the actor denied any wrongdoing on Masterson's part. The actor's arraignment is scheduled for September 18 and if convicted as charged, he could face a maximum sentence of 45 years to life in state prison. At the time of initial reporting, a rep for Masterson could not be reached for comment.
In August 2019, actress Leah Remini's finale to Scientology and the Aftermath aired an interview with two women who were accusing Masterson of rape and emotional abuse during their time with the actor. One of the women revealed details on one of the times she alleges the actor drugged and assaulted her: "Last thing I remember is getting up from the restaurant to go home. Complete blackout. The next day when I woke up the back of my head hurt, and I thought I'd fallen. I thought I was poisoned. I didn't know where I was. He was downstairs sitting at his desk, and I went downstairs and asked what happened. He just kind of chuckled. I said, 'I'm in a lot of pain.' I was ripped. I was injured. He started laughing. He said 'Oh, I had sex with you last night.' I said, 'Was I unconscious?' He said, 'Yeah.'"