We're seeing a little more momentum on SYFY's The Magicians after "The Serpent", which pulls the veil off of the Big Bad of this season's story arc, with major implications for everyone involved.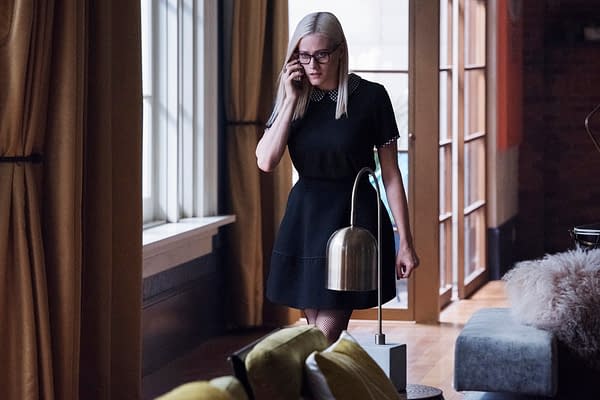 Olivia Taylor Dudley's Alice takes center stage, as Alice is the only person with the skills needed to bring Zelda's (Mageina Tovah) daughter, Harriet (Marlee Matlin) back from the Mirror Dimension. There's a problem, though- Alice accidentally splits the two opposing aspects of her personality from each other, with the timid side of her deciding to imprison the more aggressive, intuitive side of her nature.
I've been a little harsh on Dudley in the past; I find Alice a bit grating at times, and placed that squarely on the actor. Seeing the two aspects of Alice split, though, gives Dudley a chance to play those aspects differently, and the performance is very genuine, and gave the character some dimension that she was lacking before.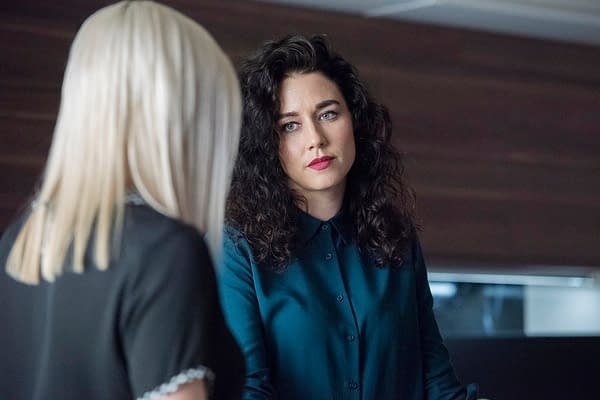 Kady (Jade Tailor) has some great scenes with Zelda, too, and we get to see more of her "cop" persona coming into play. Kady is one of the few people that the hedge witches trust, and that gives her a lot of bargaining power when it comes to dealing with Zelda, who could be a powerful ally when dealing with the library.
There's also some cute flirtation action going on between Julia (Stella Maeve) and Penny (Arjun Gupta) that really hits home- these two have been growing a lot closer, and the chemistry feels pretty genuine.
Meanwhile, Fen (Brittany Curran) struggles with her destiny- to dethrone Margo (Summer Bishil) as High King of Fillory, or to stand by Margo, whom she feels a great deal of loyalty to. Curran and Bishil have been killing it this year, and their relationship is wonderful to watch. This has been Bishil's season for sure, and we'll see some solid resolution for Margo in the next episode!
Let's hop into the Spoiler Dimension!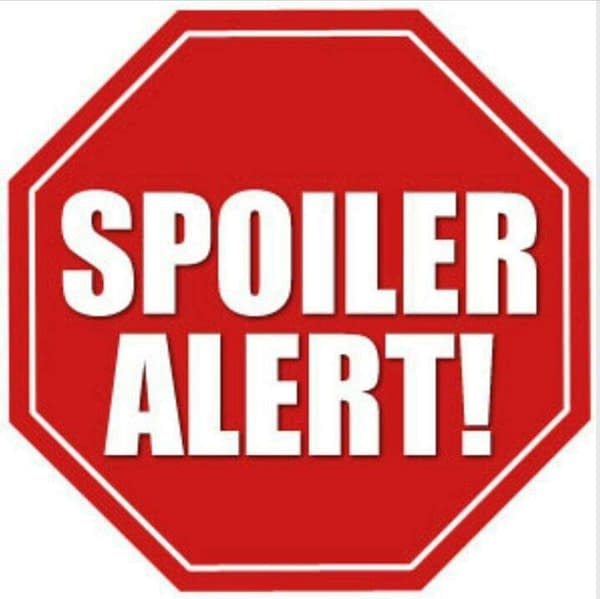 Everett (Brian Markinson) convinces the rest of the Library to push for implementation of the "Mark of Reid", a magical glyph that blocks out magic ability. Everett reasons that people will line up to get the mark after the actions of a mysterious masked attacker come to light- the masked assailant calls itself "The Serpent", and is placing magical worms in hedge witches ears, causing them to immolate if they try to cast spells.
Attacks on hedge witch safe houses have led to deaths, and people are indeed lining up to get the Mark of Reid, as Everett predicted.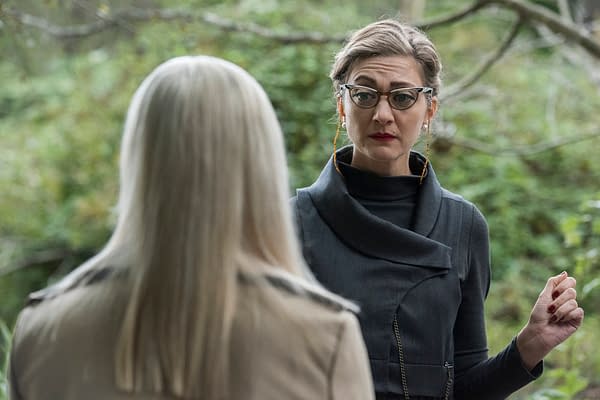 Of course, it's not as simple as all of that. Harriett was able to see through mirrors while she was trapped, and knows that Everett is the person behind The Serpent, and has been manipulating the Library into escalating aggressions against the Hedge-witch population.
The Brakebills crew could probably do something about that, but they are a fractured team, with Kady and Alice helping Zelda, and Quintin (Jason Ralph), Julia, and Penny trying to help the Monster (Hale Appleman) find the last piece of its body…
…but it's not the Monster's body that they're working on. Agh!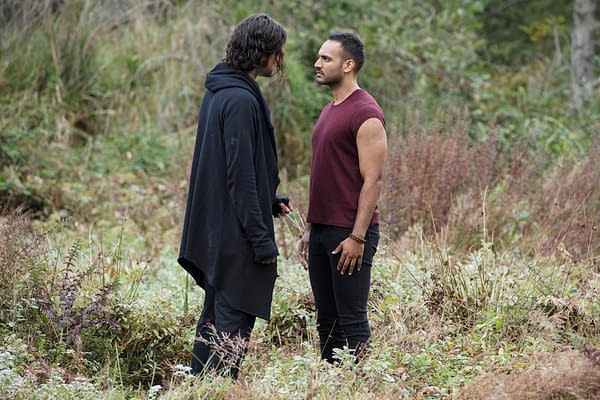 Penny has a break-through while helping the Monster investigate its past, and finds a door into Eliot's psyche. Eliot has been busy, and might know what is really going on with his body!
The sad thing, personally, is that I'm really enjoying Appleman's performance as the Monster. It's nuanced and subtle, but oh-so-sinister and wonderful. As badly as I want to see Eliot back, this performance has been a blast.
In Fillory, Margo is dethroned and banished from Fillory forever. The last few scenes between Bishil, Curran, and Trevor Einhorn's Josh are really touching, and Josh should probably get a medal for being the best "boyfriend" ever.
On Wednesday, March 27th, I think we're getting another musical episode with "All That Hard, Glossy Armor"! Check out the trailer!

SYFY's The Magicians stars Jason Ralph, Stella Maeve, Olivia Taylor Dudley, Hale Appleman, Arjun Gupta, Summer Bishil, Rick Worthy, Jade Tailor, Brittany Curran, and Trevor Einhorn. The series' fourth season is executive produced by John McNamara, Sera Gamble, Chris Fisher, Henry Alonso Myers; and Groundswell Productions' Michael London and Janice Williams
Enjoyed this article? Share it!