"The Nevers", "Mythic Quest", "Lucifer" & More: The Bleeding Cool Top 30 TV Series Influencers 2020 (#15-#11)
Welcome to The Bleeding Cool Top 30 TV Series Influencers 2020, a look inside our "crystal ball" as we predict the broadcast, cable, and streaming shows that can and will have a major influence on your viewing habits as we steamroll into 2020 – and beyond.
So for those of you who were with us last year, you'll notice that we made some changes this year – so here's what you need to know: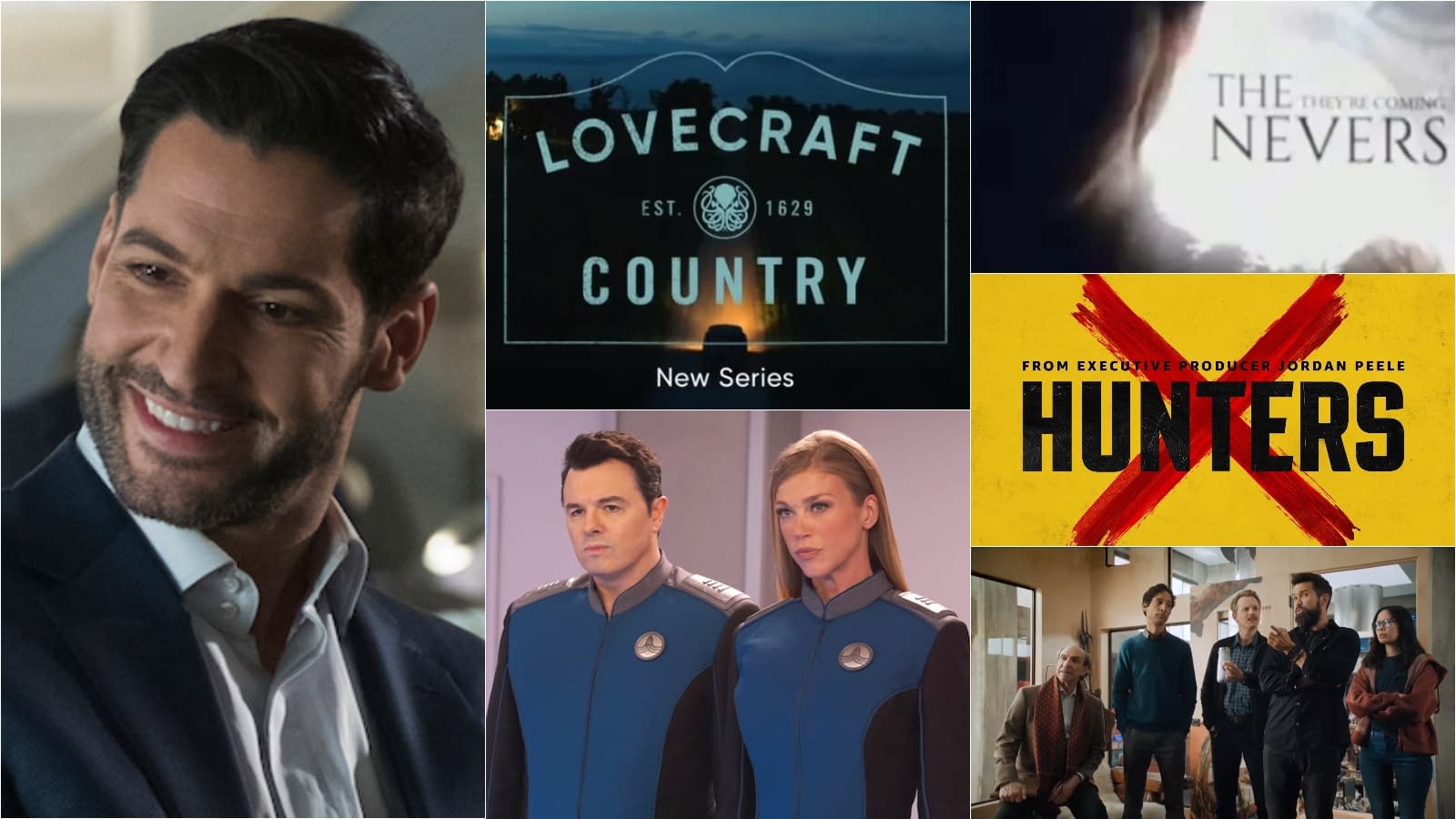 ● With the growing number of streaming services on the horizon and the tidal wave of content across all platforms continuing to grow, we're shifting our focus exclusively to new and returning series/limited series.
● Our 30 selections were based on a year's worth of Bleeding Cool television coverage, third-party coverage, analytics, trends, and raw gut instinct. Our inital list began with nearly 100 new and returning series/limited series, which was nearly halved to 50 before being shaved down to the 30 we're about to present.
● Just to be clear… being a "series influencer" does not necessarily mean that you are the best show or that you are necessarily better than series that didn't make the cut. Along with judging the quality of what we know about a show so far (director, cast, platform, etc.), we're also taking into consideration the impact a show's success (or failure) can have on the proverbial "bigger picture".
So let's keep rolling on with our next five picks (and make sure to catch up on our countdown here, here, and here)…
#15 – "Mythic Quest: Raven's Banquet" (Apple TV+)
Co-created by It's Always Sunny in Philadelphia star Rob McElhenney and executive produced by Paddy's partner Charlie Day, Mythic Quest (for laziness purposes, we'll leave off the "Raven's Banquet") is an Apple TV+ comedy set in the world of game development.
So let's break apart the line above to show you why Mythic Quest is bigger than you might think. First, for McElhenney and Day it's another chance to show that The Gang's (including Glenn Howerton and Kaitlin Olson) humor extends beyond South Philly and FX Networks. To be fair, their collective track record has resulted in a mixed bag of quality, "beautiful disasters", and "kinda' shaky" up to this point, so something in the "win" column would be a nice boost.
For Apple TV+, this could be their "HBO's Silicon Valley" – and with a cast that includes F. Murray Abraham, Imani Hakim, David Hornsby, Danny Pudi, Ashly Burch, Charlotte Nicdao, and Jessie Ennis, the streamer is definitely looking to maintain a certain high level of comedic quality. Along with that, a hit series from McElhenney and Day not only helps Apple TV+ in the short term, but also earns them a seat at the Always Sunny team's creative table. Considering the television age we live in, being in business with a crew that's kept a sitcom on the air for 15 (and counting) seasons – and found a way to become even more popular in the process – is never a bad thing.
Finally, there's the video game industry: one of those professional areas that not many people know about – and those that do tend to have pretty hardcore stereotypes on the types of people who work in video game development and how they "have fun all day". A series like Mythic Quest succeeding could do some serious PR work for that area of the pop culture landscape – especially in the area of diversity within the industry. #14 – "The Nevers" (HBO)
Focusing on a gang of Victorian women who find themselves with unusual abilities, relentless enemies, and a mission that might change the world, Joss Whedon's upcoming The Nevers for HBO feels like more of a gamble for the cable network than Whedon.
Let's be clear: we're not saying the man's phoning it in with The Nevers by any means. Whedon will co-write with Jane Espenson and Doug Petrie, direct, executive produce (along with Espenson, Petrie, and Bernie Caulfield), and serve as showrunner on the series. Clearly, a multi-tasker allergic to sleep.
But the subject matter falls well within his wheelhouse when it comes to past successes (Buffy the Vampire Slayer, Angel, and Dollhouse), plus Whedon's returning to television with some serious film side "geek street cred" that included writing and directing The Avengers and The Avengers: Age of Ultron. So for Whedon, The Nevers is more of a personal creative challenge than any kind of need to show or prove anything to anyone – other than himself.
On the other hand, HBO is still looking to redefine itself in a post-Game of Thrones world – and they're making some traction with programming like Euphoria, Watchmen, and His Dark Materials. Whedon's The Nevers (if it does come out in 2020) could be that "next" quality tentpole content – the "holy grail" that every streamer is spending serious money trying to find.
Plus, it stars Preacher's Pip Torrens and American Horror Story's Denis O'Hare – how can it go wrong?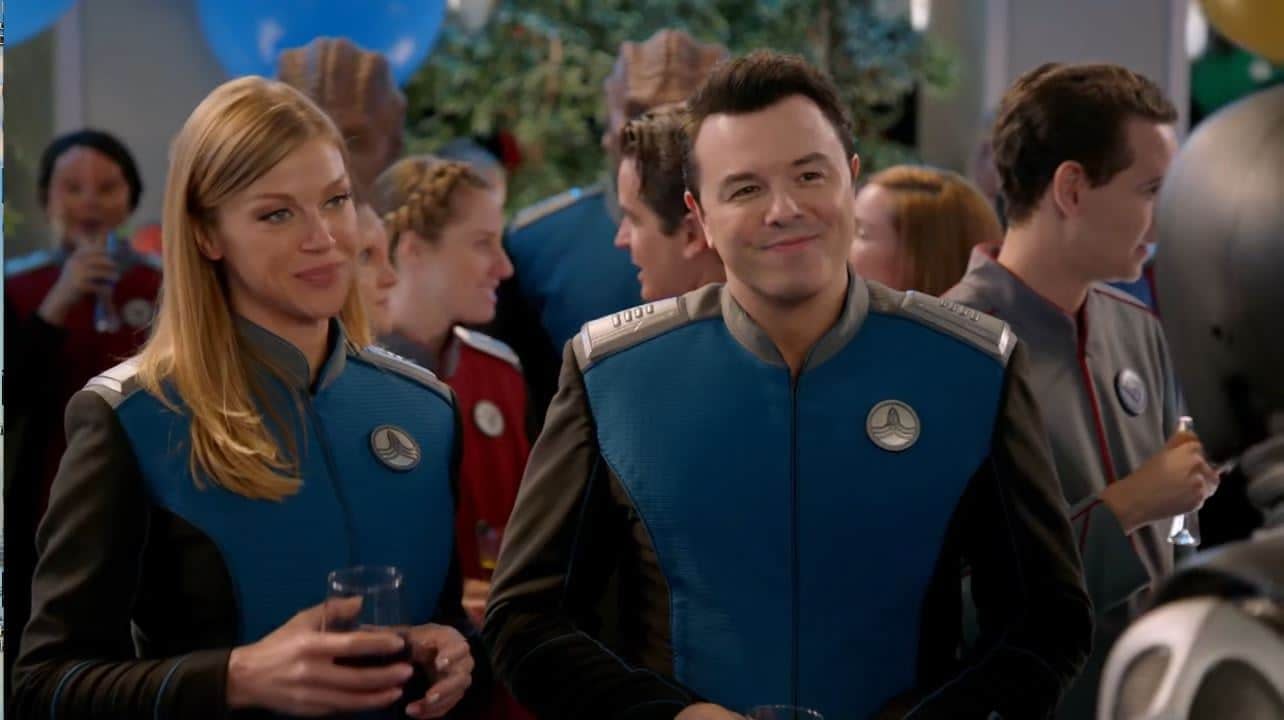 #13 – "The Orville" (Hulu)
So with Seth MacFarlane's sci-fi comedy drama getting ready to venture into the Hulu streaming universe, there are a number of questions that have stowed away for the journey. For MacFarlane, it's all about where the story goes from here. Originally thought of as "just a comedic jab at Star Trek", the series has grown to develop its own universe of "overarching mythology" possibilities with developed characters and unique takes on relevent-to-our-times themes. With that also came a growing fanbase that adores the show – and with that adoration comes increasing expectations.
For Hulu, is this a one-off investment or something that could become bigger? Imagine Disney – through Hulu – developing its "own Star Trek universe"? It was one of the first two comedies picked up by the streaming service post-Disney deal (A.P. Bio being the other), so one would assume that there's a level of commitment on Hulu's part.
Our two biggest concerns?
What impact will being under "The House of Mouse" have on the series – good and bad?
Will the fanbase be patient if "late 2020" becomes "early 2021"?
#12 – "Lovecraft Country" (HBO) / "Hunters" (Amazon Prime)
The man who left his mark on television comedy with Comedy Central's Key & Peele and went on to leave his mark on film with Get Out and Us is returning to television in a big way in 2020 – and these zip codes extend well beyond The Twilight Zone.
Academy Award winner Jordan Peele and his Monkeypaw Productions are putting their weight behind two major series ready to hijack our eyeballs: HBO's adaptation of Matt Ruff's novel Lovecraft Country and Amazon Prime Video's nazi-hunting action-drama Hunters.
One's an examination of both otherworldy horrors and the oh-too-real horrors of racism, while another offers an important message wrapped up in a 70's "grindhouse" vibe: hate is something we all have to work at taking down, and sometimes that means working together for a greater good – no matter how different we might be.
As great as all of that is – and to run the risk of being shallow – it's all being done with a look and style that's sexy and dangerous and seductive. Hell, it got Al Pacino to finally sign for a regular series role – his first time.
So I don't see this as a risk for any of the parties involved, but the biggest upswing from success would definitely go Peele's way. Before we know it, we'll be referring to him as "EGOT winner Jordan Peele…"
Feels like Lovecraft Country and Hunters will end up doing their part to help achieve that goal…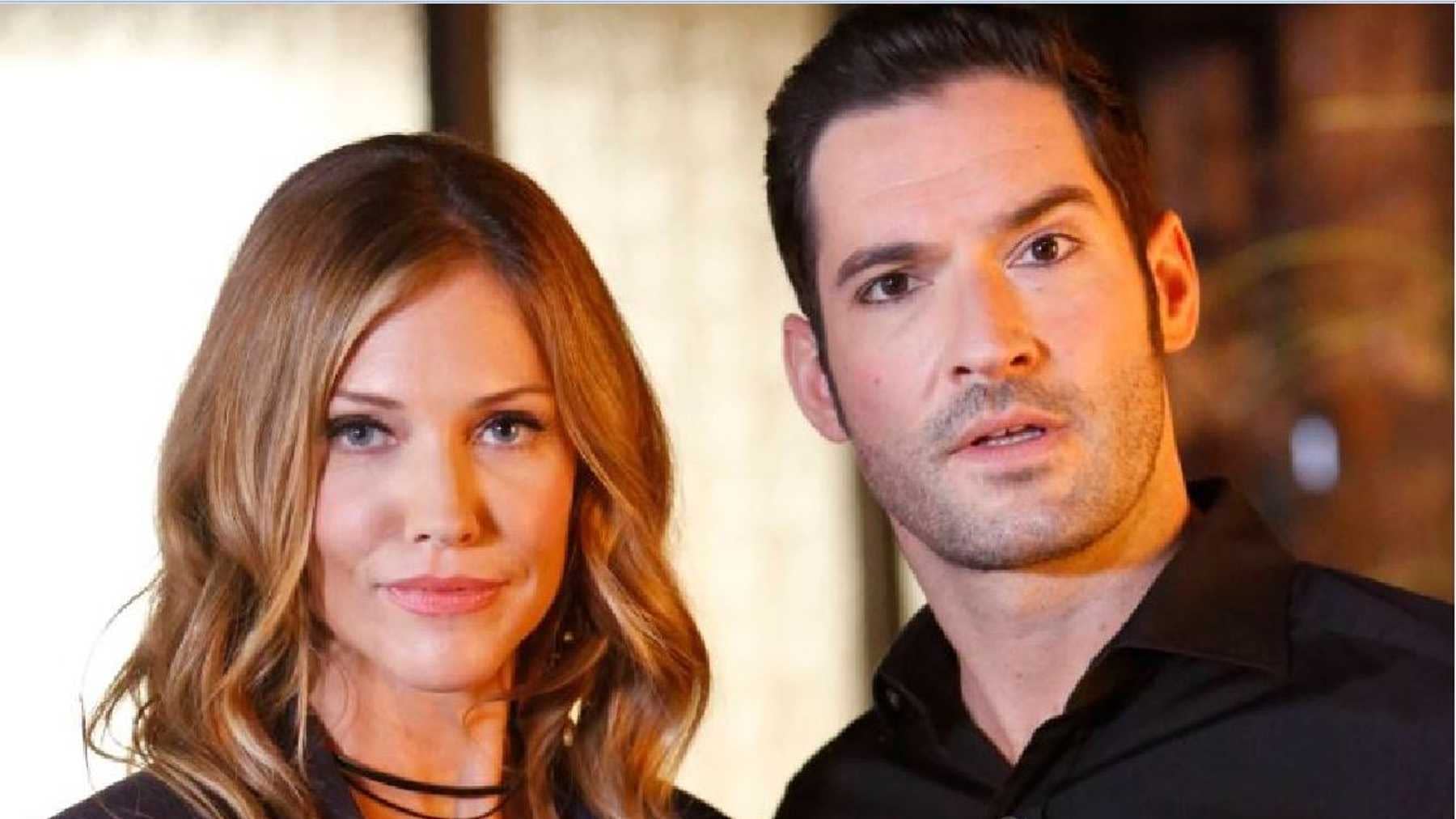 #11 – "Lucifer" (Netflix)
So let's just put it out there: we're not buying into this bulls**t that the fifth season of the Tom Ellis-starrer is going to be the show's last on Netflix. That's not "fanboy hope" creeping into the conversation because I'm just a casual viewer, but more based on "signs". First, just the fact that Netflix upped the ep count from 10 to 16 and then split the season in half shows a willingness to stretch the celebration out as long as possible.
Second, the Kelly Clarkson appeal has a ton more potential to help save the show than people realize – and I'm sure she will mobilize the fans when time comes. Third, did you see the reaction Ellis and show received on social media for just a four minute appearance on The CW's Arrowverse crossover event "Crisis on Infinite Earths"? Raw insanity. From a Bleeding Cool perspective, Lucifer coverage has never been better for business than it has been lately – and it's not built around any "going away" vibe.
Granted, Netflix operates under a serious amount of analytics, algorithms, potions, and spells so there are any number of factors that could result in it being canned. That said, it feels like the fires of Hell are gonna' get a whole lot hotter before all is said and done.