A little more than five months after Dwayne "The Rock" Johnson (WWE superstar, Ballers, The Titan Games, Jumanji: The Next Level) and NBC announced a straight-to-series order for Young Rock, we're learning a little more about the project. On Tuesday, NBC released its 2020-2021 programming schedule which lists the 11-episode series as premiering either midseason or summer 2021. Based on the early years of Johnson's life, Young Rock will track the formative years of the WWE star-turned-movie star, with Johnson confirmed to appear in every episode of the series. Fresh Off the Boat creator Nahnatchka Khan will develop the series and co-write the pilot with Jeff Chiang (Fresh Off the Boat), with Johnson and Khan serving as executive producers.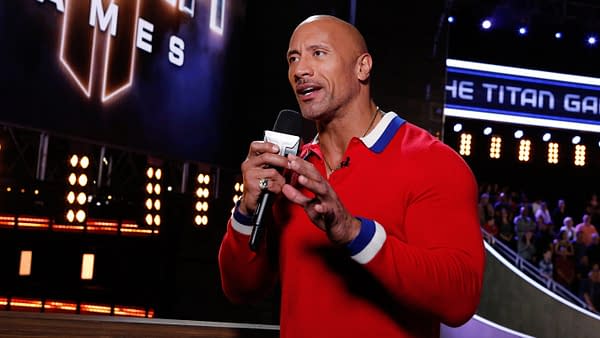 At the beginning of the year when news of the series was first announced, Johnson took to Instagram to offer his thoughts on what it felt like to be bringing his childhood story to the small screen:
For the first time ever I'm bringing you along with me to experience my insanely unbelievable childhood, teenage years and adolescence. My close friends refer to me as the big, brown tattooed Forrest Gump because of everyone and everything that has weaved in and out of my surreal life. I've seen it all my friends – success, failure, homelessness, evictions, suicide attempts, arrests, hard times, good times, low times, high times. And all this shit happened to me by the time I turned 21 😂🤦🏽‍♂️ This is a show about my young life. And the lessons I learned. The good, the bad, the ugly but ALWAYS FUNNY 😂 Excited to bring you on this journey of taking a look at my past life, thru the lens of what the future holds. And who knows what that might 😉🇺🇸 be. @nbc @sevenbucksprod #fiercebabyproductions #YOUNGROCK Coming soon!
Enjoyed this article? Share it!