Posted in: Comics, Digital | Tagged: Comics, digital, florida, mark waid
---
A Comic Store Owner Addresses Mark Waid
Phil Boyle of Coliseum Of Comics, Florida, writes for Bleeding Cool about Mark Waid's recently announced digital line of comics, and his comments about the print medium. The visual to the right is from one Phil's employees.

We have experienced a resurgence of interest in new and back issue comics of late. There's ongoing excitement with DC's relaunch and Image seems to be enjoying one hit after another of late. AVX is getting a lot of play with my customers, which no doubt will add to the fervor.
All this printed goodness bringing in new faces and then some bratty little sister comes in and tries to kick down the blocks.
Mark Waid has done some pretty phenomenal comics in his tenure as a comic writer. He's brought some cool concepts to print. He's made a living off the print format and we've all sold his comics and made money doing so. But Mark now seems to be an enemy of everything brick & mortar stores do.
When Mark was a honcho at Boom! he was afforded a soapbox that gave him a louder voice than many of his peers. Mark, as a creator, was welcome to say and do anything he wished. Mark, and anyone else in his position at the time, should have hedged his remarks. Selling something is never made easier when the producer is telling you that you're wasting your money. By telling people that digital is the only way to go, that effectively tells customers that they're wrong in purchasing the paper product. It's no wonder Boom! parted ways with Mark.
Now Mark is on his latest soapbox, publicly announcing his selling off of his comic collection to fund his new online venture. Good for Mark. I have no more interest in his online creations than I would if he were going into manufacturing argyle socks. He's now taking every chance to take a shot at what I do for a living and my customers do for entertainment. Brick and Mortar stores won't survive selling digital comics; the margins simply aren't there to support nice, brightly-lit stores in nice areas. So anyone who stands up at a comic convention and downgrades what we do must be considered an enemy of the state of comics.
So here's my deal. I haven't promoted anything by Mark in some time due to his vociferousness against print comics. Now I will actively be letting customers know that his work isn't welcome in my stores. Movie stars, rock stars, and comic creators only have a soapbox because of their successes. I won't help contribute to any success that will be turned against me. And no, I see no difference between a creator owned Image book or a relaunch of a major character from Marvel or DC. I have 1000 other creators who I can support so even tanking a big character book won't impact my bottom line significantly.
Maybe 10 years from now Mark can sell his digital collection to finance a new print venture. Unfortunately, the digital collection will be as worthless then as it is now while his print comic collection that he sold off will still be holding its value and increasing in someone else' collection.
UPDATE: Comic book writer/artist Kevin Maguire posted his own response. He wrote;
Well, I run the risk of having my worked banned by this gentleman, but I feel I need to respond to his post.
I'm for digital only comics.

Schedule permitting, I'd like to produce some digital only comics. I have some concepts I'd like to explore without requiring the approval of an editor or a company. I like the idea that I would personally get half of whatever a book sells, rather than the 3 or 4% I get now. Without having to provide significant up front printing costs, it would be putting my money where my mouth is. That does not make me, nor, if you read the article, Mark Waid , an enemy of print. I understand the slippery slope fear this creates for store owners but I found the draconian "us vs. them" attitude of the post troubling.

Doing a modicum of research, I found something else interesting. I looked up Mr.Boyle on Facebook to see if I actually knew him. On his page, there was a link for an article about Ed Burns making ultra low budget independent films and selling directly to Video On Demand, by passing the "brick and mortar" movie theatres. What did Mr. Boyle, who may be involved in independent filmmaking ( I don't know this for certain ) say about Ed Burns plans?

"Ed may be on to something."
UPDATEx2: Mark Waid has joined the fray, tweeting;
Sincere question: can anyone point me to anywhere I've ever said that digital is the "only" way for comics to go? Anywhere?

Florida shoppers: My comics are banned at Coliseum. Buy from Big Mike's or A Comic Shop or Acme Superstore or Macs. Where else?
As has… oh boy… Larry of Larry's Comics, addressing Mark.
I'm out and about. I'll post some of your more antagonistic, ignorant quotes later.
I'm off to bed. Maybe, by the time I wake up, everyone will be friends again.
---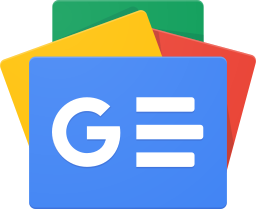 Stay up-to-date and support the site by following Bleeding Cool on Google News today!