Absolute Carnage will continue its spread of titles through the year, and it seems will include a new one-shot or series starting in October, Absolute Carnage: Immortal Hulk #1. I guess we'll find out which soon.
In The Circle of Four story, General Ross, as The Red Hulk, took the Venom symbiote from Flash Thompson as well as the Spirit of Vengeance from Ghost Rider to defeat the demon Blackheart.
And as we know, anyone who has worn a symbiote kept a bit of the symbiote with them, and Carnage and his followers is gathering them all back. Ross is dead, killed by The Foreigner in Captain America, but that hasn't stopped Carnage's people doing a bit of gravedigging…
Anyone else a potential target in Absolute Carnage: Immortal Hulk #1?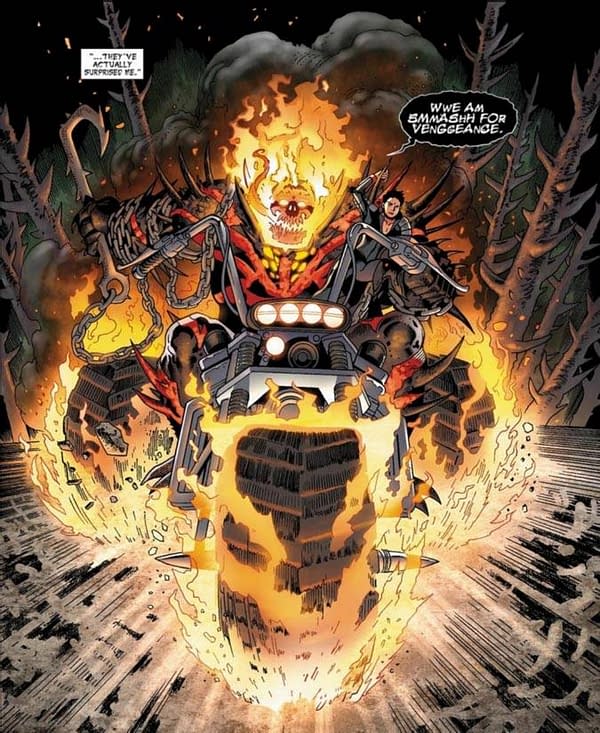 UPDATE: Jude Terror points out that it may explain a certain TBA in an Immortal Hulk collection listing on Amazon…
Enjoyed this article? Share it!