Marvel is teasing yet another event coming this Summer, adding to an already full event slate. Marvel editor Chris Robinson, along with several other editors, posted the following teaser image on Twitter with no explanation: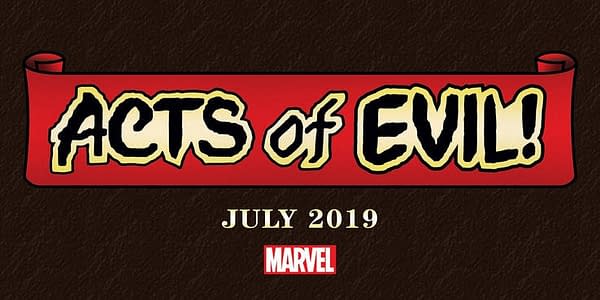 So what is Acts of Evil? Allow us to take a stab at it. Acts of Vengeance was a 1989 Marvel crossover that ran through the company's entire line of titles, in which Loki convinced Marvel supervillains to attack the Marvel superheroes they don't normally fight in an effort to throw them off their game.

If it sounds like you've just heard about a similar concept recently, that's because DC Comics just shared details on their Year of the Villain event, which sees Lex Luthor convince a bunch of DC villains to join his cause and take down the heroes. In other words, DC is sort of ripping off Acts of Vengeance with Year of the Villain, and now Marvel is doing their own sequel to spite DC.
That's our guess, anyway, and since we don't have anything else to go on, you're welcome to speculate yourself in the comments. Here's Marvel's previously announced event slate, which did include an unnamed future event… but not for July, for December. Perhaps they decided they needed one more?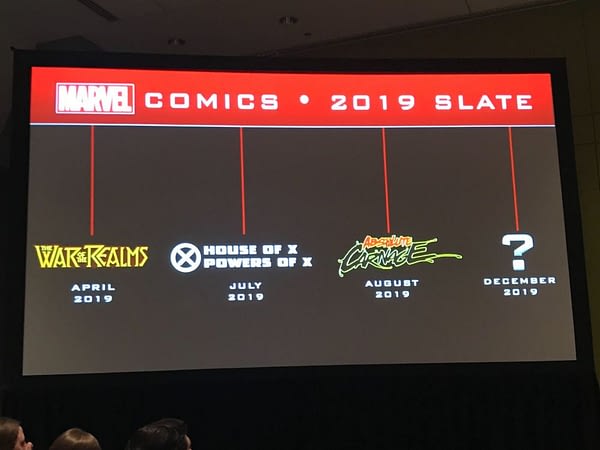 Enjoyed this article? Share it!