It looks like Batgirl is going back to Burnside this April, as revealed in DC's solicitations which were leaked on 4chan by an anonymous user. Batgirl has been at odds with her father, Commissioner Gordon, and in April's Batgirl #34, Barbara is forced to move out into her own apartment, so of course she chooses to return Burnside, the hipster neighborhood she lived in during her fan-favorite Batgirl of Burnside era that kicked off back in 2014 with Batgirl #35 (from the previous volume).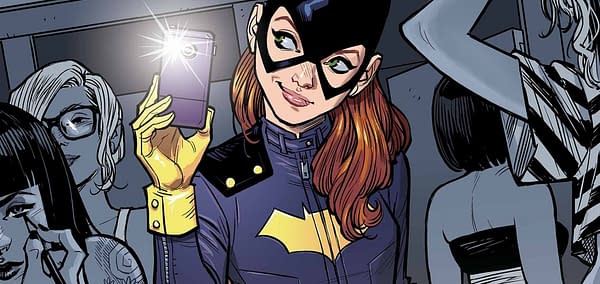 How will this return to an iconic location go? Well, not so great so far, as it looks like she's having trouble paying the rent. Oh yeah, and supervillains.
Check out the solicit below.
Batgirl #34
written by Mairghread Scott
art by Paul Pelletier and Norm Rapmund
cover by Francis Manapul
variant cover by Joshua Middleton
When Barbara Gordon confronts her father about James Jr.'s return to Gotham City, the stress between them causes the two to finally break apart. As a result, Babs has to move into her own apartment… but her celebration is cut short when her check bounces! Batgirl returns to Burnside to find out if you really can go home again– spoiler alert: you can't when the Terrible Trio has taken over.
On Sale 04.24.19
$3.99 US | 32 Pages
FC | Rated T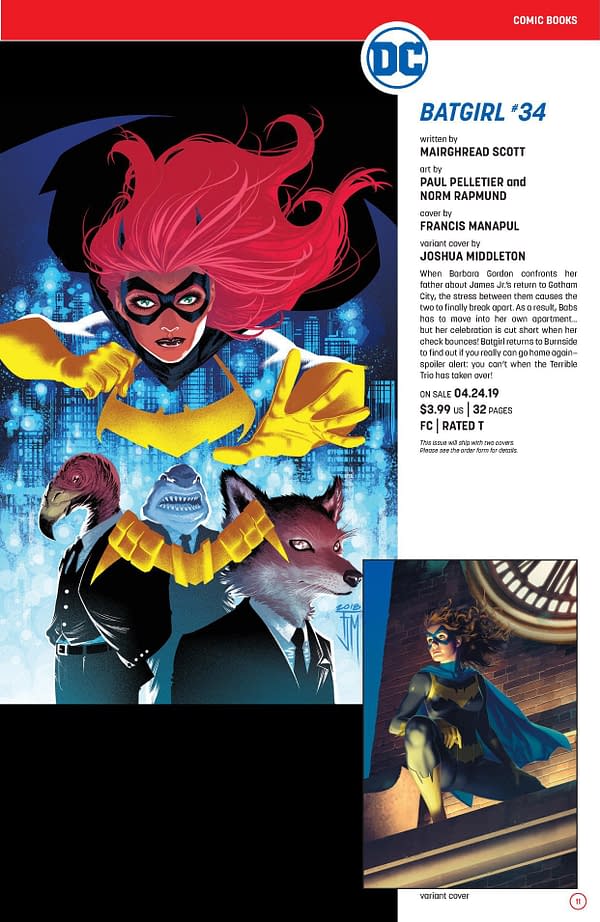 Enjoyed this article? Share it!