Batman Uses CIA Torture Methods in Batman: One Bad Day: The Riddler
Today sees the publication of Batman: One Bad Day: The Riddler from Tom King and Mitch Gerads, and it is utterly glorious. There will be much that people will want to talk about it. It is even more of a take on The Killing Joke than I expected, not just the themes and tones but also the critical thinking regarding the comic book after its publication almost forty years ago. But we also get another look at the tactics of the Batman, as he struggles to cope with what may be his most puzzling case to date, why would the Riddler murder an anonymous target to get someone's attention? What was really going on?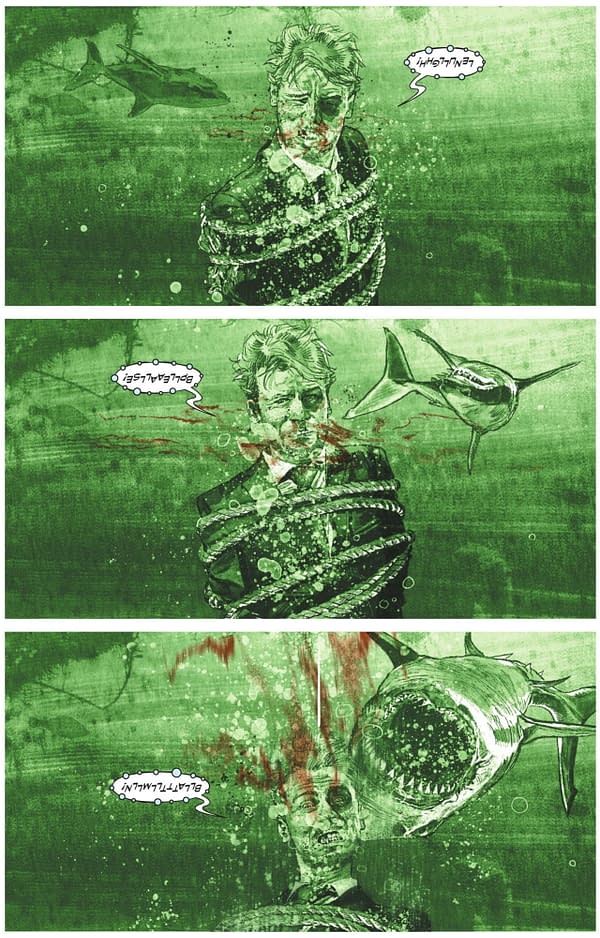 And so we see Batman trying out his latest tactics on one of the Riddler's most loyal henchman. To try and find out what's what.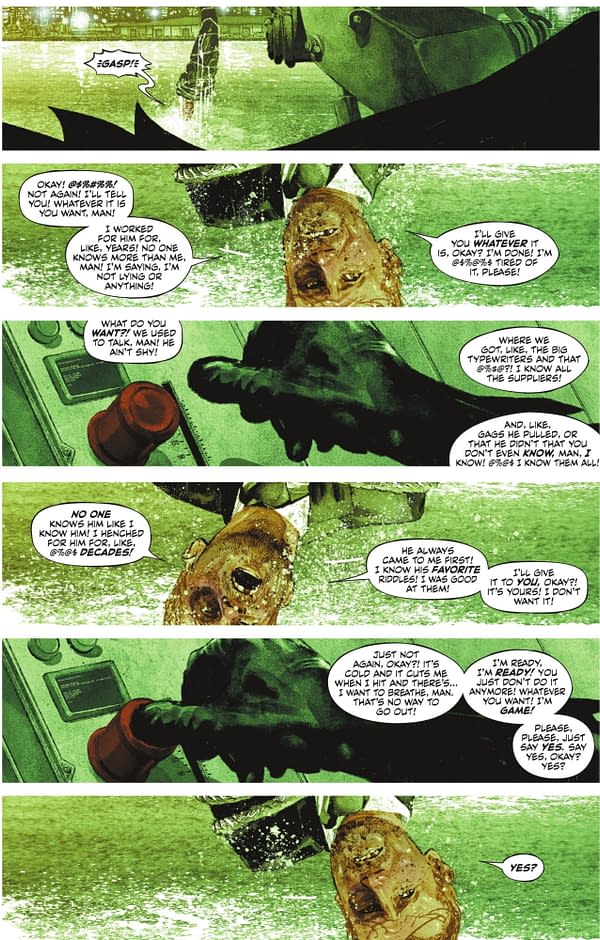 And chooses a tactic which will have much greater cultural relevance, especially when, as I am in no doubt will be repeatedly pointed out, its author Tom King served in the CIA during the Afghanistan and Iraq Wars.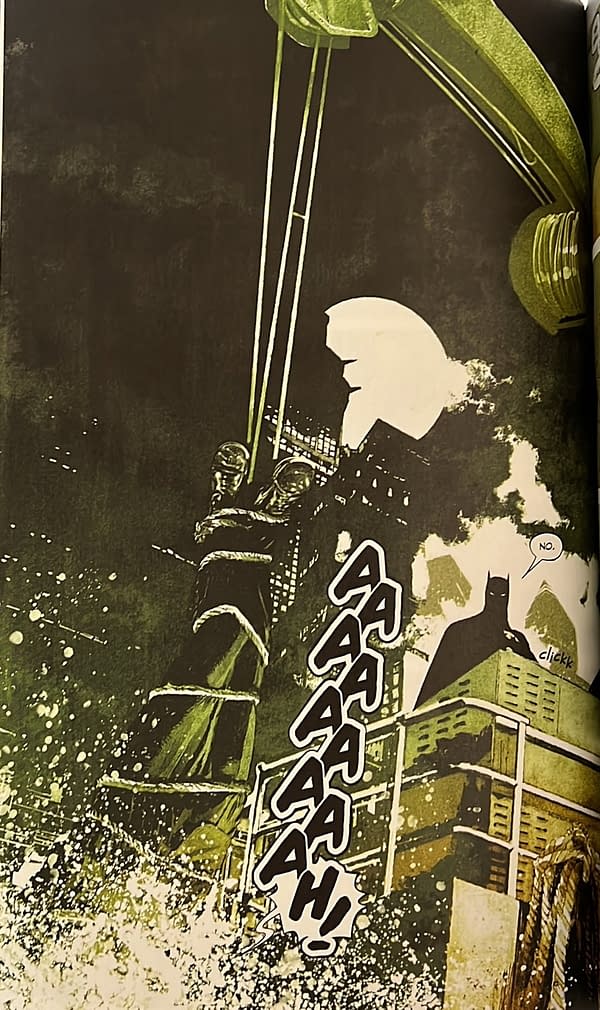 Batman is waterboarding his subject. Just with added sharks.
BATMAN ONE BAD DAY THE RIDDLER #1 (ONE SHOT) CVR A MITCH GERADS
(W) Tom King (A/CA) Mitch Gerads
The Dark Knight's greatest villains get their greatest stories yet! The Riddler, Two-Face, the Penguin, Mr. Freeze, Catwoman, Bane, Clayface, and Ra's al Ghul—Batman's most iconic villains are all given 64-page Prestige format specials that show why they are the greatest villains in all of comics, spearheaded by today's top talent. We begin with Batman – One Bad Day: The Riddler! Tom King and Mitch Gerads, the Eisner Award–winning duo behind Mister Miracle, The Sheriff of Babylon, and Strange Adventures, reunite to dive deep into the mind of Batman's most intellectual foe…the Riddler. The Riddler has killed a man in broad daylight for seemingly no reason, but…there's always a reason. The Riddler is always playing a game, there are always rules. Batman will reach his wits' end trying to figure out the Riddler's true motivation in this epic psychological thriller; this is not to be missed!
Retail: $7.99 In-Store Date: 08/16/2022