Did Batman's Tom King Work For the CIA? Yes, Yes He Did.
Tom King, writer of DC Comics' Batman, Heroes In Crisis, and the recently concluded Mister Miracle, worked for the CIA in Iraq and Afghanistan. This has been mentioned consistently in interviews, and came up on late-night TV chat shows. Especially relevant to his graphic novel The Sheriff of Babylon – originally The Sheriff of Baghdad – it was also mentioned in the way he would portray Batman on the page.
Years ago, it was suggested to me that maybe, just like writer Micah Wright pretending to have been a serving Ranger to bolster his work on Stormwatch: Team Achilles for DC Comics, that Tom King may be doing the same. I mean, who would know?
Well, plenty as it turns out. King worked for Marvel and DC as an intern before working for the US Department of Justice and moving on to the CIA. He already knew people in the comics industry before he worked for government intelligence and they were aware of his new work – if not the details.
Since then, and as he became a novelist and a writer for DC Comics, and this became part of the narrative that marketing used, due diligence was done. I was assured by people who should know that everything was kosher.
Today, an old friend from the Warren Ellis Forum days Abhay Khosla posted on Tumblr a report he had received from the CIA three years ago, after he made an enquiry regarding Tom King's status with the CIA.
And adding the response.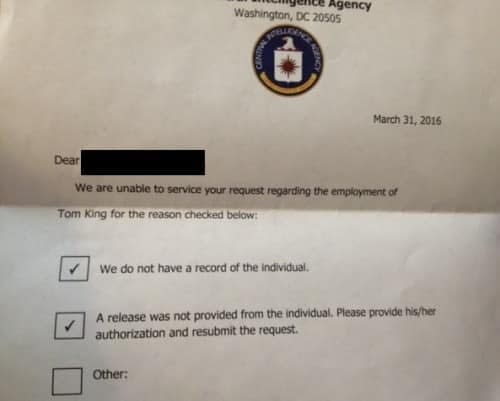 That the CIA had no record of him and that a release was not provided. And my inbox filled up with people sending me the link. I still wasn't buying it, so, very sceptically, I asked around again. And I received just as virulent a response as I had back then. And Tom King tweeted out the following;
We remember hearing about that vetting process previously. And we also heard from his wife, who Tom quoted, writing;
Censorship mine… I have also been shown other incontrovertible, but private proof, of Tom's history, alongside the assurances from other people in the industry. But this isn't proof enough for some, so I'm going to do what Abhay did and see what response I get this time around.
It does remind me of people confronting Buzz Aldrin about not going to the moon…
https://www.youtube.com/watch?v=vUE4VGWAap4
UPDATE: Tom King also adds:
---
---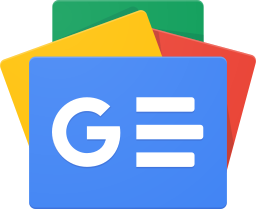 Stay up-to-date and support the site by following Bleeding Cool on Google News today!