Batton Lash, Creator of Supernatural Law, Dies
Batton Lash, creator of the Wolff & Byrd, Counselors of the Macabre comic and later known as Supernatural Law, passed away this morning at home with family and friends, after suffering from brain cancer. He was 65.
In 1979, he began writing and drawing the Wolff & Byrd, Counselors of the Macabre comic strip for The Brooklyn Paper, then picked up by the The National Law Journal, running for over fifteen years, about a small firm of lawyers who represent supernatural cases. It found a wider audience and, with his wife Jackie Estrada, they then self-published it as a comic book, Supernatural Law, in 1994.
He also wrote comic book titles such as The Simpsons and Radioactive Man for Bongo Comics, as well as the famous Archie Meets The Punisher crossover and collaborated with James Hudnall on a number of political cartoons. Most recently, he created The First Gentleman Of The Apocalypse for David Lloyd's Aces Weekly digital comics publication.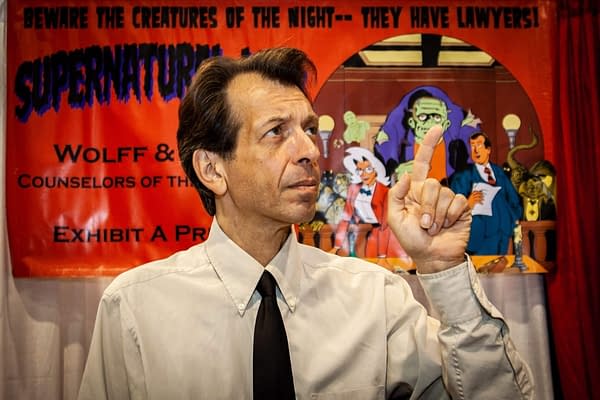 He was married to Jackie Estrada, the Eisner Awards organiser, and one of the longest standing San Diego Comic-Con organisers. Their self-publishing house, Exhibit A Press, always has a booth at the show, which I would always visit. Batton was notable impeccable attired, full of positive energy for his public, and brought an in depth knowledge to his comic that transformed it from a one-line high concept to a thoroughly researched and fascinating procedural. I know there's a sketch I did of his characters that ended up in the back of an issue of Supernatural Law to my great delight.
Many comics professionals are sharing their thoughts, memories, and commiserations. Here are just a few:
---
---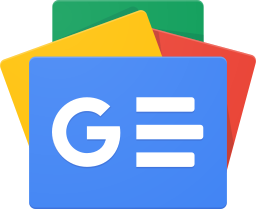 Stay up-to-date and support the site by following Bleeding Cool on Google News today!