Brian Michael Bendis is leaving Marvel Comics. And in his final issues of his various series, he is doing his best to wrap things up, put the toys back in the box, and maybe, just maybe, leave the Marvel universe a little something.
Previews of Invincible Iron Man #598 showed us that there may be a replacement to SHIELD involving Blade, approaching Riri Williams and we speculated, based on other rumours, that this may involve Miles Morales too.
But the comic is not done with Bendis leaving the Marvel Universe a few surprises.
Doctor Amara Perera is a biophysicist who met Tony Stark at a conference in Dubai. Sometime later, they had a date in New York City.
Where he discovered she had created a cure for mutantism, but had chosen not to use it.
It went quite well.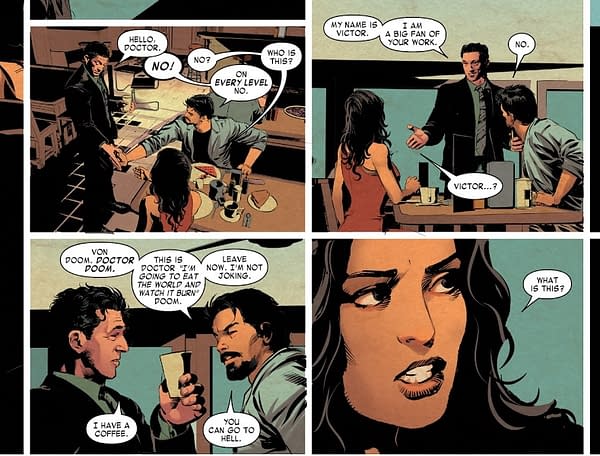 Later still, Doctor Doom became involved in her life. Over breakfast.
He ended up setting up her research lab with a cure for Alzheimer's she was developing.
It got quite complicated.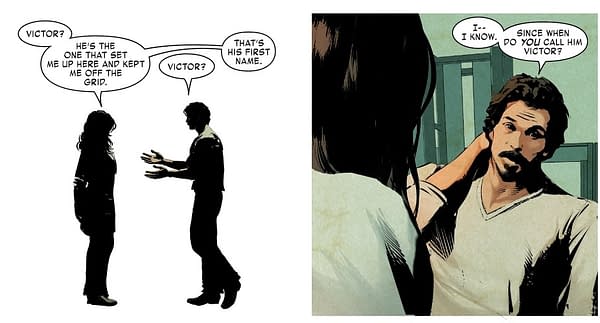 Then Tony Stark went away and Doctor Doom stayed. She only shot him once, and that was by accident.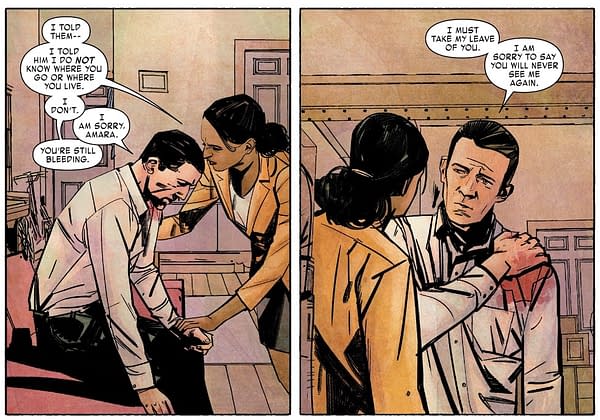 He did see her again.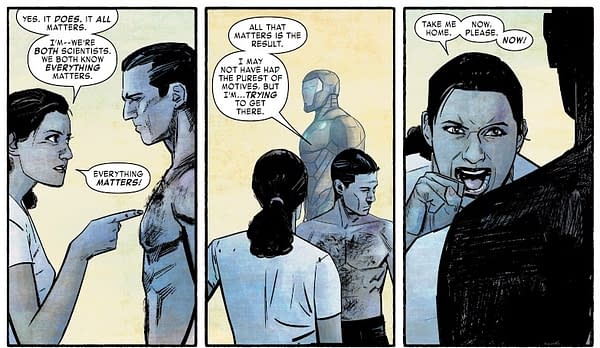 And again.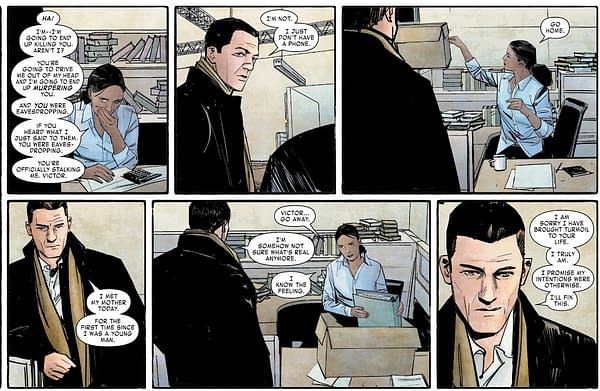 And again.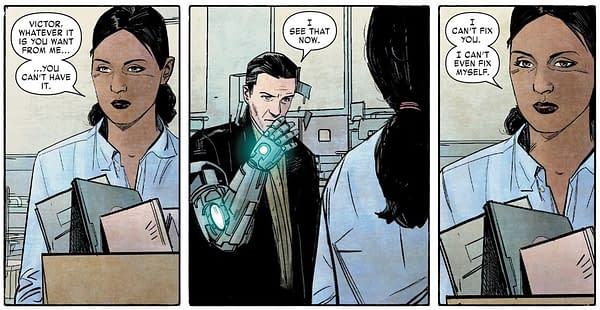 And it seemed that was that. But in today's Invincible Iron Man #598 we discover that that was not that.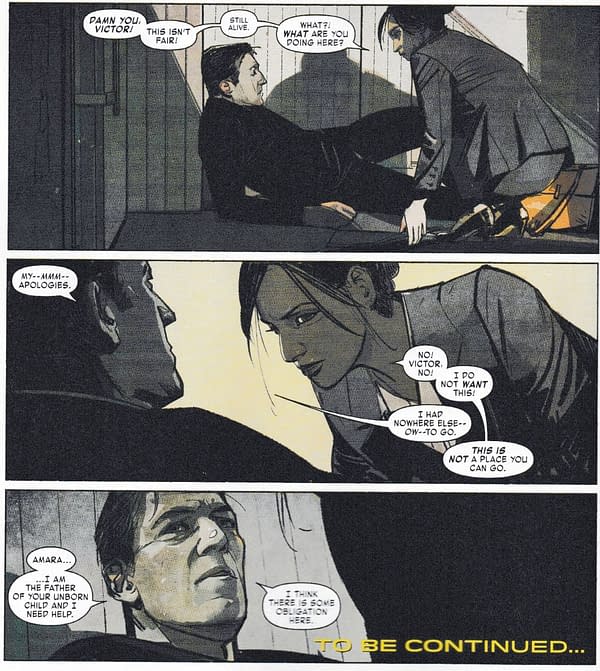 Unto us, a child will be born? Kristoff II?
Published today…
INVINCIBLE IRON MAN #598 LEG WW
(W) Brian Michael Bendis (A) Stefano Caselli (A/CA) Alex Maleev
THE SEARCH FOR TONY STARK Part 6
Since the beginning, the houses of Stark and Doom have been unshakeable pillars of the Marvel Universe – and one of them is about to fall. No one ever thought they'd see what is about to happen, but the world of Tony Stark will NEVER be the same again. It all leads up to the explosive, blistering, quadruple-sized INVINCIBLE IRON MAN #600, with a cliffhanger you will NOT want to miss!
Rated T+In Shops: Mar 28, 2018
SRP: $3.99
Enjoyed this article? Share it!