Kwanza Osajyefo and Tim Smith bring you Black AF #2: Widows and Orphans. Plus, new series Dismantlers and We Are in Danger launch. These come to you through Black Mask Comics' May 2018 solicits. Details below.
MAR181230
DISMANTLERS #1 CVR A WOODS (MR)
(W) Aria Baci (A/CA) Ashley A. Woods
In a galaxy where terraforming is the most common form of real estate development, a highly skilled team of "dismantlers" travels to failed sites and salvages what's left of them. But that's not the hardest part of their job. Because relationships with each other can be even more complicated than transforming entire planets. This is not a story of a prestigious Federation or of a powerful Empire, but of the menial laborers who make it all possible, the unglamorous characters who work behind the scenes of galactic expansion. This is a story of their pillow talk, their break room banter, and their totally unforeseen fist fights with the pirates who jack their job sites out from under them.
From artist Ashley A. Woods (NIOBE: She Is Life) and next breakout writer Aria Baci comes an all new fleet of characters to fall in love with. (STL081535)
MATURE THEMES
SC, 7×10, 36pgs, FC SRP: $3.99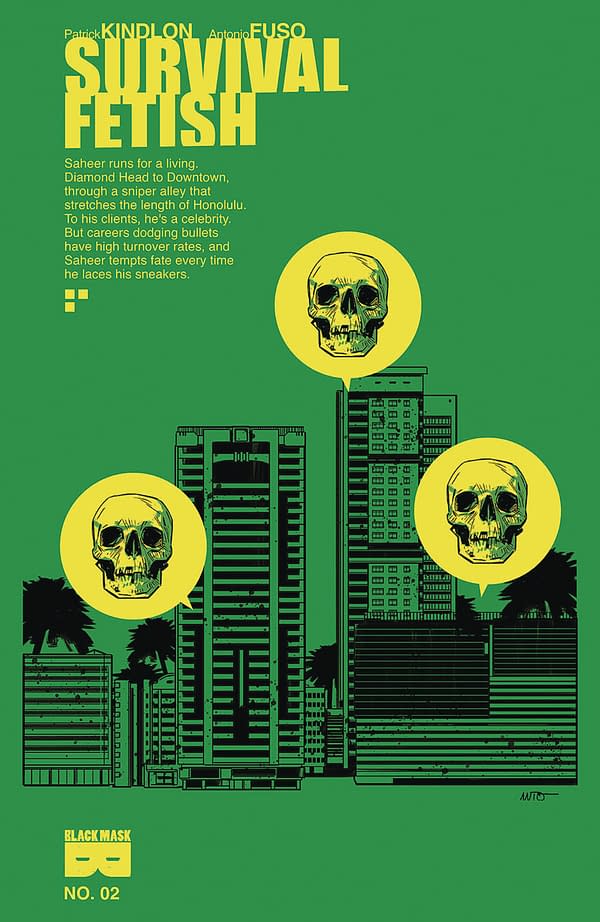 MAR181232
SURVIVAL FETISH #2 (MR)
(W) Patrick Kindlon (A/CA) Antonio Fuso
Saheer takes two jobs. One for the right reasons, and one for money. Both are likely to get him killed. Militia controlled high-rises go to war out of boredom–and Saheer's caught in the middle. (STL081527)
MATURE THEMES
32pgs, B&W SRP: $3.99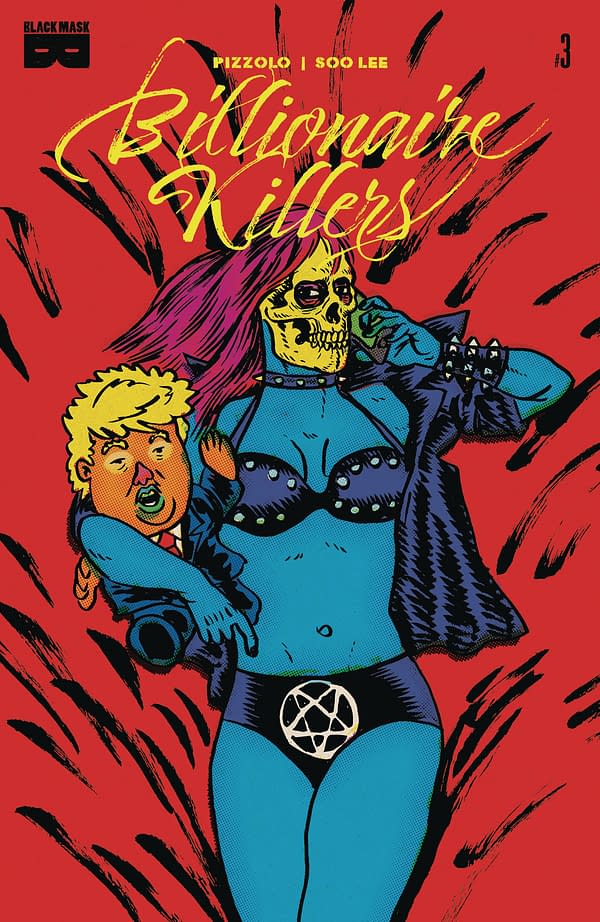 MAR181233
BILLIONAIRE KILLERS #3 (MR)
(W) Matteo Pizzolo (A) Soo Lee (CA) Alexis Ziritt
This one's for people who don't want politics in their comics. (STL081523)
MATURE THEMES
32pgs, FC SRP: $3.99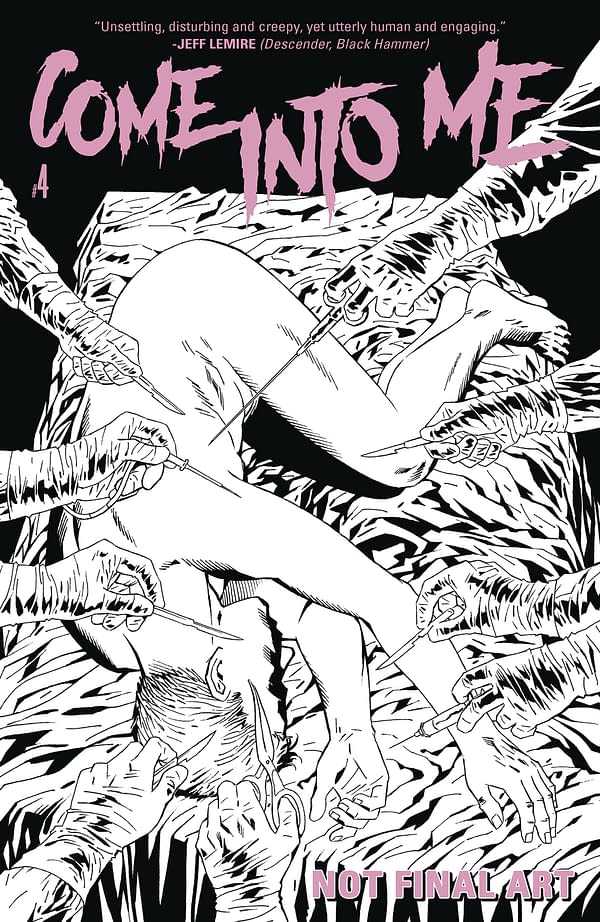 MAR181234
COME INTO ME #4 (MR)
(W) Zac Thompson, Lonnie Nadler (A) Piotr Kowalski
Part 4 of 4. The body degenerates, memories blur, and the flesh overloads. (STL081526)
MATURE THEMES
32pgs, FC SRP: $3.99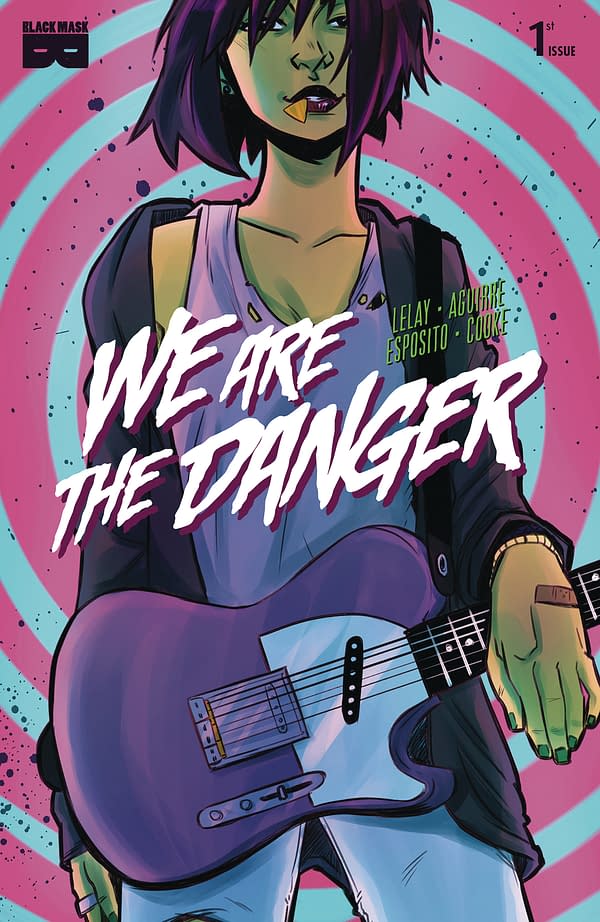 MAR181235
WE ARE DANGER #1 (MR)
(W/A/CA) Fabian Lelay
Starting as the new girl in your senior year of high school is never easy, and Julie Malliari is having a terrible first day- until she meets Tabitha. After a night out at a rock show, their friendship quickly grows and, before they know it, the two form a band with their sights set on a record deal… they just need to win it in a nationwide Battle of the Bands competition.
With Tabitha's rival keen to take the prize for herself, it's a battle not to be missed…
From artist and writer Fabian Lelay (Jade Street Protection Services), colorist Claudia Aguirre (Kim & Kim), and letterer Taylor Esposito comes this exuberant tale of friendship, growing up, and rock n roll (STL081543)
MATURE THEMES
36pgs, FC SRP: $3.99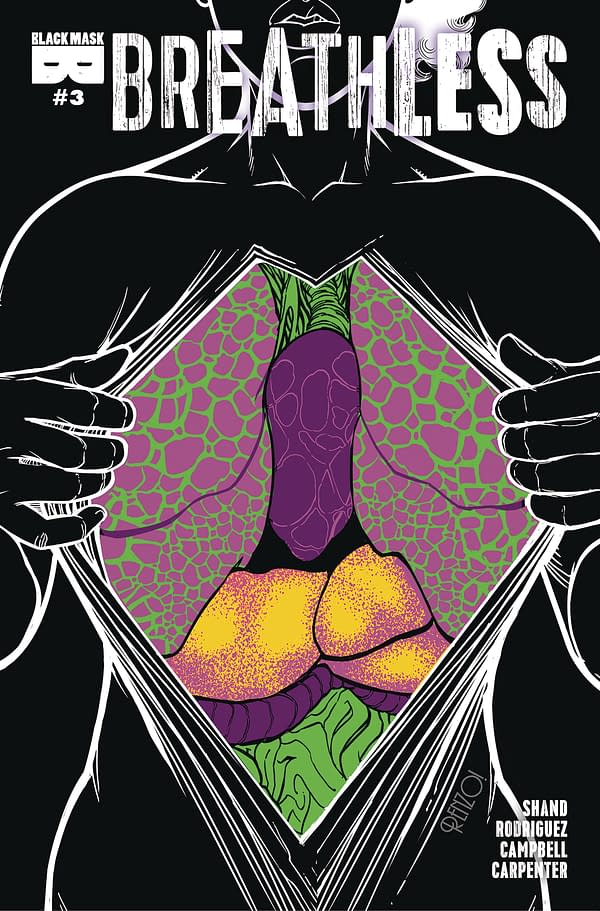 MAR181236
BREATHLESS #3 (MR)
(W) Patrick Shand (A) Renzo Rodriguez
Scout Turner has made a career out of dissecting monsters and studying their uncharted biology in hopes of making medical advances. Now, the tables have turned and she is on the run. When a multi-million dollar company puts a price on your head, how can you survive?
You fight back. (STL081525)
MATURE THEMES
32pgs, FC SRP: $3.99
MAR181237
BLACK AF WIDOWS & ORPHANS #2 (MR)
(W) Kwanza Osajyefo (A) Tim Smith
After surviving an attack from empowered black ninjas in Tokyo, Anansi receives clue which takes his human trafficking investigation to Russia. There, he infiltrates a grandiose mafia party which turns out to be an auction of empowered black children. The soiree is interrupted by another ninja attack! Are these ninja friend, foe, or something else altogether? (STL081524)
MATURE THEMES
32pgs, FC SRP: $3.99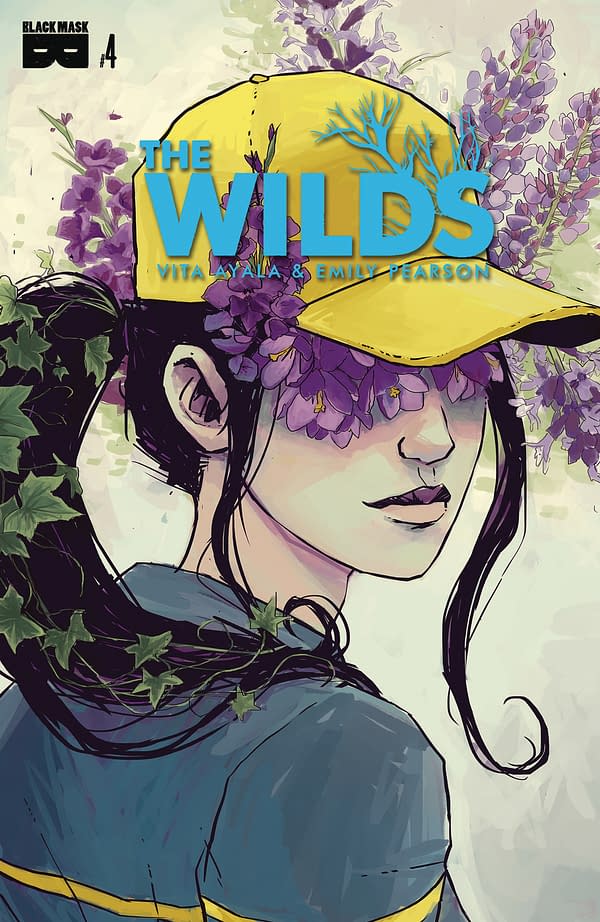 MAR181238
WILDS #4 (MR)
(W) Vita Ayala (A) Emily Pearson (CA) Natasha Alterici
Waking in the belly of the beast – Medical Central – Daisy finds herself reunited briefly with Heather. Their time together is cut short when Heather is taken away to undergo "treatment." Unable to rescue her partner on her own, Daisy is able to flee Medical with the help of a mole, vowing to return with every ally she has at her back. The only thing standing in her way: the people she has sacrificed everything for, the people of the Compound. (STL081528)
MATURE THEMES
32pgs, FC SRP: $3.99
Enjoyed this article? Share it!