Posted in: Comics, DC Comics, Review | Tagged: adeline wilson, alfred pennyworth, andy owens, Batman, bruce wayne, Carlo Pagulayan, christopher priest, damian wayne, dc comics, deathstroke, fantasy, jason paz, jericho, jeromy cox, justice league, robin, sci-fi, Slade Wilson, superheroes, Talia al Ghul, teen titans, Willie Schubert, wintergreen
---
Deathstroke #35 Review: Doubling Back on Some of the Boldness
Deathstroke and Batman have gravely wounded one another during their battle in the Batcave. They almost killed each other, and Alfred and Wintergreen want the rivalry to end. As such, they have set up a trap to incapacitate Slade and Bruce if they can't cooperate to find their own way out of the cave. Meanwhile, the FBI is still occupying Wayne Manor, but Jericho has a plan.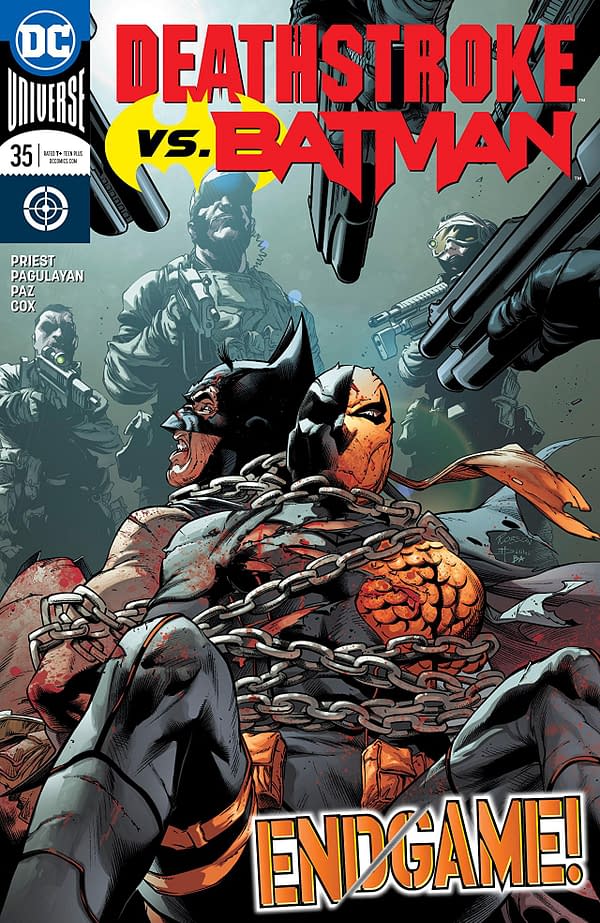 Deathstroke #35 finishes out the "Deathstroke vs. Batman" story which has spanned the past five issues. It ends with Slade and Bruce being forced to get over themselves and find a means of co-existing.
I like that as a premise, but it does assume Batman could put aside his convictions and stop his perpetual hunt for Slade Wilson.
The comic does half-measure some things, which is a little frustrating. It doesn't leave Damian's parentage ambiguous and has a big confirmation at the end that Damian is indeed Bruce's son. Also, the book seems to be pulling back on Slade knowing Batman's secret identity, which is a bit disappointing. He must know at this point, but the comic almost seems apologetic for implying that.
Deathstroke has been a little weird about women since issue one, apart from Rose and Power Girl (sometimes). The way Adeline and Talia are depicted in this issue leans on selfish, manipulative, and vindictive. This comic doesn't seem to like women.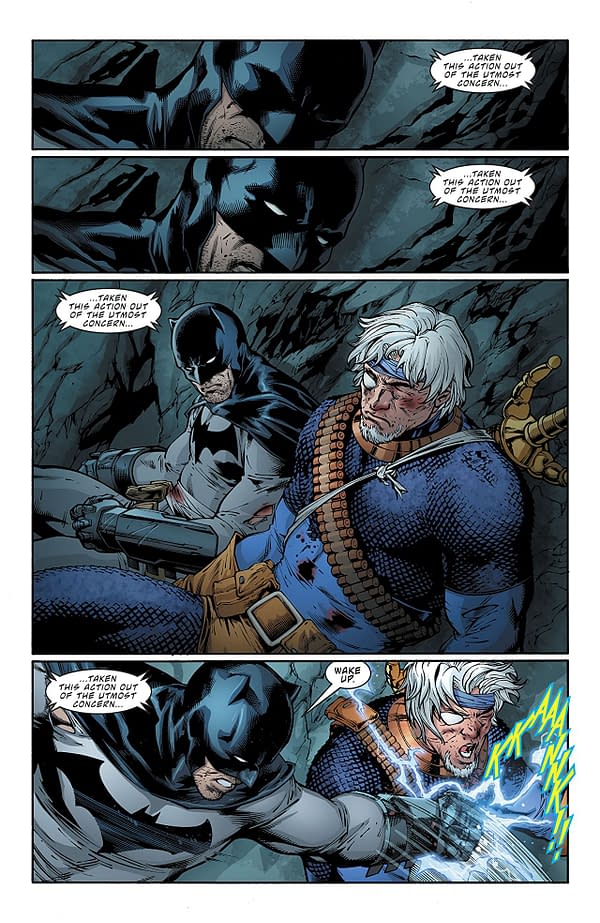 Carlo Pagulayan once again nails it on the artwork front. The detailing and action are excellently-composed, and Bruce and Slade have rarely looked more imposing and generally awesome. Jason Paz and Andy Owens' inks the work quite well too. Jeromy Cox's color art is bold and gives depth to the book.
Deathstroke #35 is a strong but slightly underwhelming finale to the otherwise great "Deathstroke vs. Batman" story. The comic doubles back on some of the bolder and engaging details of the story, but this issue still presents the rivalry between Slade and Bruce in an engaging manner. Plus, the artwork is great. As such, it is still worth a recommendation. Check it out.
---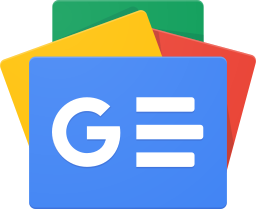 Stay up-to-date and support the site by following Bleeding Cool on Google News today!