Iceman #1 Review: A Very Welcome Return
[rwp-review-recap id="0"]
Iceman is back and stopping Hell's Kitchen from getting lit up by a madman with Molotov Cocktails! After finishing that, Bobby finds a missing persons poster for a Morlock. He takes it to Kitty, who says she'll get him a team. The team ends up being just Bishop, but that's enough. Bobby and Bishop go into the sewers to find a new attempted massacre of the mutant population under New York.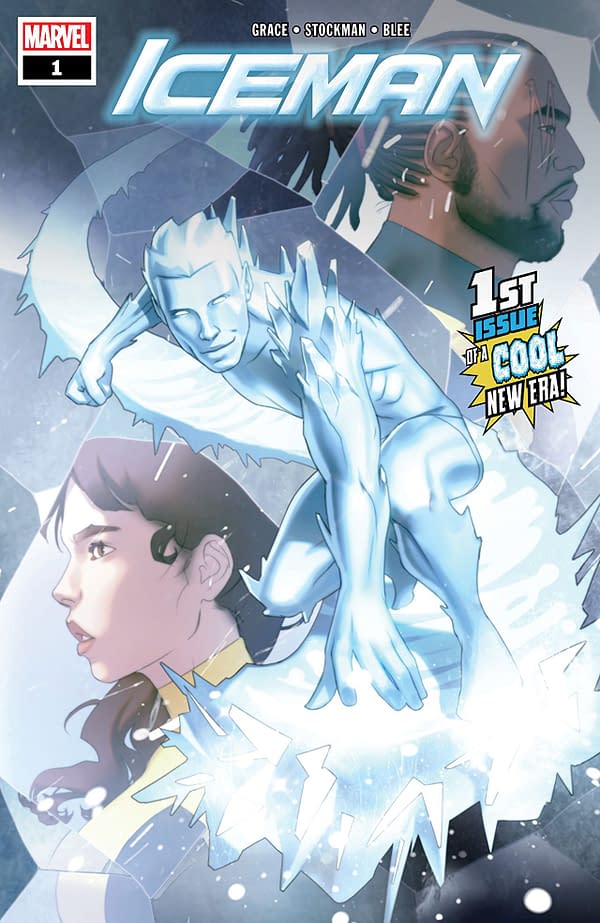 Iceman #1 returns in style with an action-oriented story that finds Bobby Drake and Bishop trying to stop the past from repeating itself. The studious X-reader knows that the Morlocks suffered a mutant massacre once, and Iceman and Bishop are the ones to stop it again.
This book does read more like a traditional superhero comic than Sina Grace's previous series with Marvel's coolest (literally) mutant. While that series had plenty of action, it focused more on Bobby's personal life. That worked, and it was a great series. This one, at least based upon this first issue, does seem to aim to have Iceman more on the field. It gels well, and we still have Bobby's ironically warm personality to keep things upbeat and joyous.
His team-up with Bishop is enjoyable. It's a classic straight-man and jokester routine, with Bobby trying to get Bishop to joke with him. The mutant from the future doesn't acquiesce, but Bobby doesn't stop trying.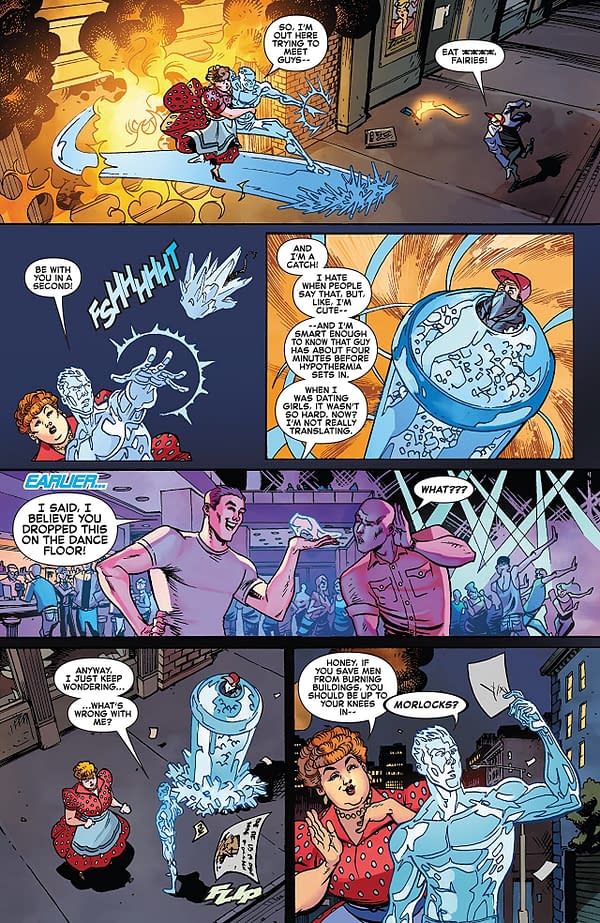 Nathan Stockman brings a traditional comic book style that highlights muscles, motion, and action. The fight scenes are kinetic and fun, and everything is pretty clearly sequenced. There is little moment-to-moment transition, and the book tends to keep the pace up by sequencing panels slightly farther apart in terms of time and character positioning. Federico Blee gives a gorgeous color palette that tends towards brighter shades contrasted well in the darker background of the Morlock tunnels.
Iceman #1 is a triumphant return of Sina Grace and Bobby Drake. The story is fast, fun, and is full of good lines. The personality is still here, and the addition of Nathan Stockman and Federico Blee is a good fit. This book comes with a recommendation. Check it out.
[rwp-review-ratings id="0"]
[rwp-review-form id="0"]