Posted in: Comics | Tagged: Batman, bestseller, bleedingcool, civil war, Comics, dc, entertainment, marvel
---
Bleeding Cool Bestseller List – "It's Going To Take A Miracle For Marvel To Recover From This One" This is the Top Ten Bleeding Cool Bestseller List, as compiled by a number of comic stores from their sales on Wednesday and Thursday. It measures what are known as the "Wednesday Warriors", those who can't wait to the weekend to get this week's comics. We salute you, and the keenness you bring to your passion.
Sorry for the delay…
Again, DC Comics dominates, this time with Dark Knight III outselling Civil War II. Just… but some harsh comments from the retailers.
Dark Knight III: The Master Race #7
Civil War II #8
All Star Batman #5
Justice League Suicide Squad #2
Detective Comics #947
Star Wars #26
Flash #13
Wonder Woman #13
Titans #6
Harley's Little Black Book #5
Thanks to the following retailers,
Fat Jack's Comicrypt of Philadelphia, Pennsylvania
Famous Faces & Funnies of West Melbourne, Florida.
Dr. No's Comics & Games Superstore of Marietta, Georgia
Graham Crackers Comics – Now 11 locations in the Mid-West
Yesteryear Comics of San Diego, California
Rodman Comics of Ankeny, Iowa
Jesse James Comics of Glendale, Arizona
Ssalefish Comics of Winston-Salem, NC
Who had this to say,
Batman is the focus of this week with the top 4 titles at FFF including Detective in first place, All Star Batman 5 and Justice League Suicide Squad tied at second, and DK3 in fourth. Then it's Civil War, Flash, WW, Action, Titans and Teen Titans. Marvel only has 4 of in our top 20 with Extraordinary and Star Wars tied at 13 and then Spider-Man Deadpool at spot 17. AD: After Death, Love Is Love and Power Rangers close are spots 18-20 for us with a few indy books. We sold out of Love Is Love and could have sold more copies. It seems like it was underordered everywhere, and we look forward to selling more reprints of it soon. Spider-Man Deadpool was ourbestselling Marvel ongoing for a while, mostly outselling Civil War and other events, but the over-saturation of Deadpool has caused it to finally calm down, dropping off a lot these last two or three months.

DC Rebirth continues to sell to new fans, returning fans and casual fans while Marvel still isn't bringing in any new customers with their Marvel Now books, and their long time customers seem to be enjoying DC a lot more these days. Let's hope Marvel can turn things around in 2017 as all stores need the big two to be leaders, and while DC has stepped up to the plate, Marvel has some major issues to look over when it comes to pricing, content and who's actually buying their books (and not just posting about how great they are on Tumblr or Twitter, after illegally downloading them). The customers that actually purchase these books from stores has shrunk more than ever this last year and it's going to take a miracle for Marvel to recover from this one. While their movies are bigger hits than ever, their events always end late, and then "lead into" the next event or line wide relaunch, that's already started because their event wasn't properly set up in advance. The fact that Civil War is being outsold by second and third tier DC, Image and indy books in my store shows that people are not supporting the overpriced events (that are usually reruns of a previous hit event these last few years) and it will take a "less books, better books, cheaper books" hard look at things for Marvel to get back the number one spot and maintain focus. They need to finally start thinking about the long term health of the comics industry, as all their short term thinking and money grabs have finally hurt them, and it won't be as easy as they think to recover and win back their target audience's trust and more importantly dollars. Let's hope I'm wrong here, but I hope Marvel sorts things out to help all the struggling comic stores right now.

We just closed out our best year of all time, best month, and our best sales week in history leading up to Christmas, but Marvel sales have never been this low in our store in the last 15 years. Things were a little worse for Marvel in the mid 1990's, but the rest of the publishers seem to be doing their part, and new books like God Country and Curse Words will outsell every "ongoing" Marvel book in my store, since we were able to read them in advance, loved them, and we will push them with our money back guarantee! Thanks Image for putting out such a great variety of titles right now by some incredible writers and artists. Whatever you're reading, I hope you're enjoying it. Otherwise, don't be afraid to try some new books from Image and other independent publishers. Happy New Year!

We're still selling a decent amount of Walking Dead older and more recent back issues. Still moving lots of Saga from the last year or so and occasionally one of the first few issues. Batman, FF, Uncanny X-Men and Spider-Man sold a lot of cheap back issues to children looking to spend Christmas money, rather than buying newer comics. Still moving lots of full runs of DC Rebirth to old regulars who moved out of the area, but are in town for the holidays. We have sold about a dozen full runs of books just because we still had every issue in stock, with all but the first issues at cover price still, and only pricing the first issues at $6 or $8 each.

Marvel took two spots in our store's top ten–one with Civil War II #8 (4th place) and the other with Star Wars #26 (9th place). Everything else was all DC, as usual. Marvel had two more titles in our store's top twenty, with DC taking the other eight places there. Anyone who thought that Rebirth was going to be a New-52-esque flash in the pan will have to re-evaluate in light of continued reader excitement over these books.

Heightened interest in Dark Horse Star Wars issues as well as 1970s and 1980s Marvel Star Wars comics…

It was a very mainstream new release week with no real surprises. I am a bit surprised at the strength of Flash. The sales on that book are higher than expected. All Star Batman only outsells DKIII because of the multiple standard covers. It was a very busy week of people spending holiday money and gift cards. I was thankful because our Diamond shipment was pretty pricey this week thanks in part to a larger than normal paperback/hard cover restock. Love is Love was also a great hit and we ordered really heavy on it.

Within the hour of Carrie Fisher's death hitting the news, we had a few people (new faces) digging for Star Wars variants with her likeness. I have mixed feeling about this. We have a surplus of Princess Leia #1 of 5 and I have been giving them away to some of the kids that I know are fans.

The back issue sales were ruled by Walking Dead and Batman, which isn't really a surprise. I have noticed a lot of folks shopping for Superman Rebirth, Unbeatable Squirrel Girl, Moon Girl and a few inquires for vintage Valiant.

Fantastic week for sales. Star Wars took the top spot, but a ton of Batman is always a good thing to help make it a strong sales week.

Star Wars back issues were strong. obviously anything with Leia on the cover was sought after.

Remember the days were only a handful of titles were released on the last week of the year? Yeah those days are long gone. Good sales. Delays sadly hurt both the Dark Knight III and Civil War II. Marvel got Civil War II 8 and Star Wars 26 into the top ten. Flash has been doing great in store but this week it sold out by Thursday. The title is increasing readership here in store and thankfully DC has had extra stock for reordering. Justice League vs Suicide Squad being weekly is great. People like being able to get the latest event in a fast and non delayed manner. Hope 2017 is a good year for all. Could 2017 be the year Marvel finally does not have a re-launch? Marvel currently not doing well with their "new" "first" issue titles. Hulk 1 and Rocket Racoon 1 were beat badly for being first issues. Just like Gamora and Star Lord 1 we have plenty of them left for sale.

Love is love sold out extremely fast. We got lucky on Scooby and ordered a ton and Harley Fans scooped it up. Star Wars #26 …#1 one book it is. We all Love Yoda!
---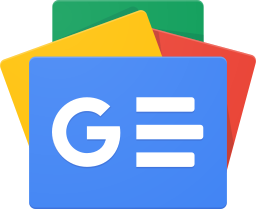 Stay up-to-date and support the site by following Bleeding Cool on Google News today!