The Free Comic Book Day volume by Valiant for May 7th leads into their 4001AD crossover event, Divinity II, Archer & Armstrong and a great double page spread of the state of the Valiant Universe right now.
And then hits with the teases. We mentioned a few already.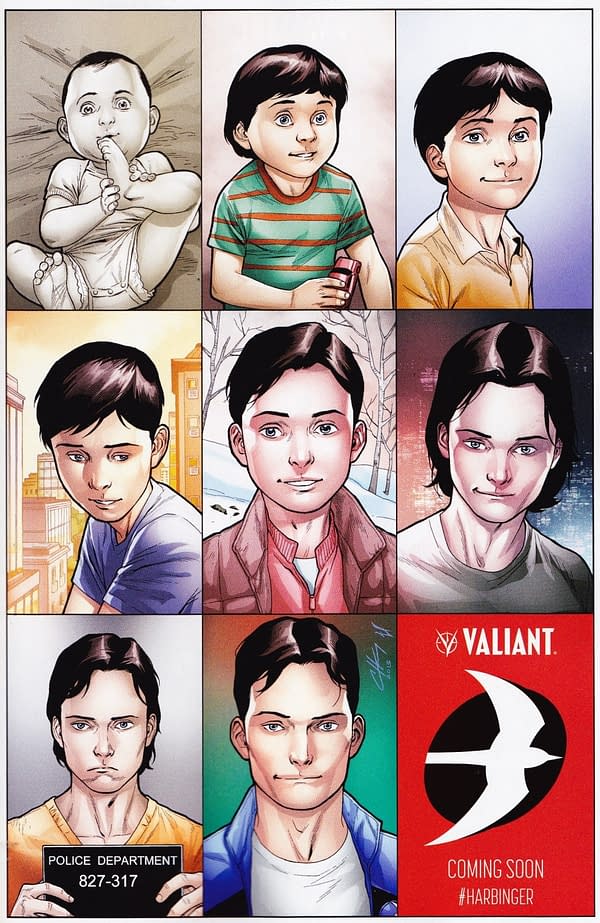 There's a new look for Harbinger. Through the ages…
As promised, a very new Shadowman is also coming soon.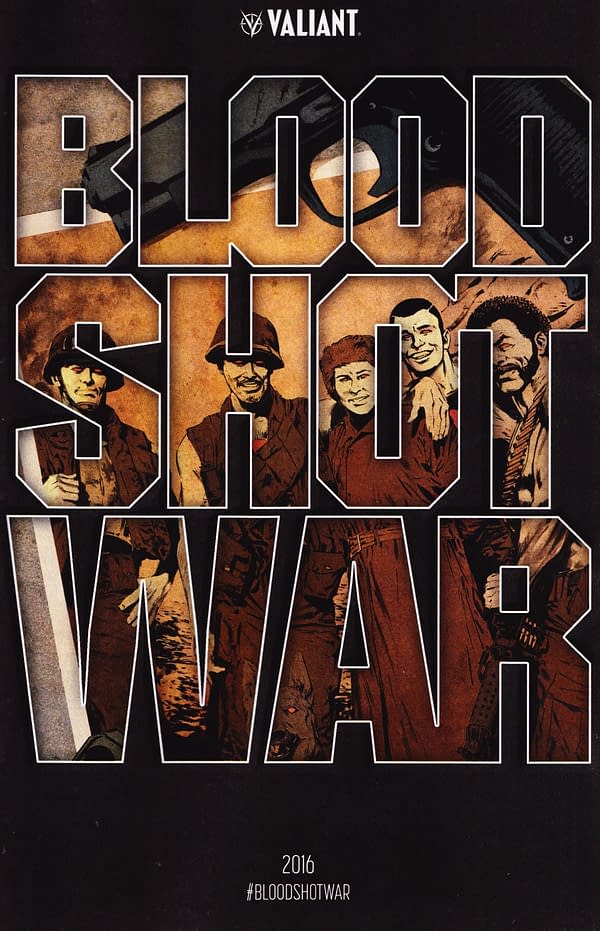 And we also get a tease for Bloodshot War, also promised for this year, with a rather "vintage" feel.
Enjoyed this article? Share it!