Former DC Comics and Dark Horse Comics editor, and Oni Press co-founder, Bob Schreck, has been appointed Deputy Director of the Comic Book Legal Defense Fund or CBLDF.
Schreck will oversee the organization's fundraising and marketing activities, including membership, conventions and events. "I have been a proud and devoted supporter of CBLDF for many years," Schreck says. "Its mission and contribution to the health and betterment of our precious medium has been invaluable. The Fund's stalwart efforts and incredible results during the course of my career have been a wonder to watch. I am very excited to join the CBLDF team and to make further strides toward protecting our industry's essential rights."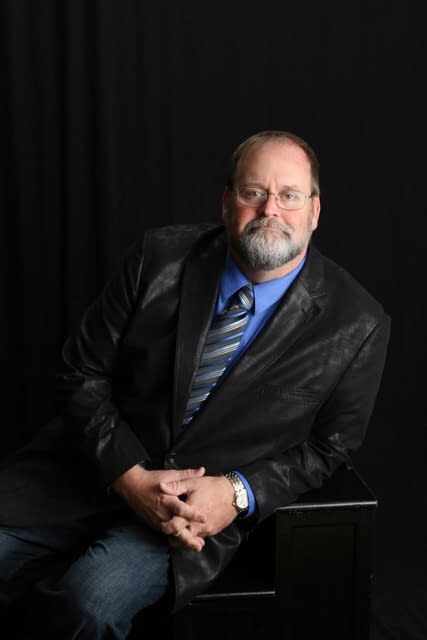 Schreck takes the position of Deputy Director from Alex Cox. Over the past decade, Cox oversaw CBLDF's branding and fundraising, produced several historical programs, and edited numerous publications, including the forthcoming Selling Comics, a handbook for comic book retailers. Brownstein notes, "Alex changed CBLDF for the better and we look forward to seeing him continue to make positive changes for the industry in his future endeavors."
Schreck entered comics in 1975 as an organizer for Creation Conventions. He is best known for his work in publishing, having held positions at Comico, Dark Horse, DC, and IDW. In 1997, he co-founded Oni Press, and he went on to establish Legendary Films' comics publishing division in 2010. He has served as editor for talents such as Neil Gaiman, Harlan Ellison, Bernie Wrightson, Fiona Staples, Frank Miller, Jeff Lemire, Guillermo del Toro, Lynn Varley, Paul Pope, Len Wein, Amy Reeder, Dave Gibbons, Scott Morse, Grant Morrison, and many others. He was famously fired at DC Comics when some blacked-out swear words on All-Star Batman & Robin The Boy Wonder by Frank Miller and Jim Lee were not as blacked out as they could have been.
CBLDF Executive Director Charles Brownstein says, "Bob's dedication to the comics field has made it more diverse, creative, and successful. We're elated that he's bringing his experience to the service of CBLDF's important mission."
Enjoyed this article? Share it!