Something interesting is going on with the variant covers to the upcoming Buffy The Vampire Slayer comic from Boom Studios. And a few little birdies – or maybe Demon Birdies in this case – have tipped Bleeding Cool off to what's going on with the new series
The first sign of something secretive came during the announcement of the series at NYCC. The variant cover by Royal Dunlap featured an unidentified someone who fans speculated could be Kendra or perhaps the rumored black slayer character in the upcoming Buffy reboot TV series. No one from BOOM! Studios commented about it and we all know they'll send out a press release to announce they'll send out a press release.
Then we saw this cover by Celia Lowenthal to the second issue and it became clearer that there was something else going on here.
got the okay to post my variant cover for BUFFY THE VAMPIRE SLAYER #2 from @boomstudios! thanks @ghgronen and @J9Schaefer, this was super fun !!! pic.twitter.com/xprbnOg2Cz

— Celia Lowenthal (@celia_lowenthal) November 7, 2018
Well, here's what we've learned: every issue of Buffy The Vampire Slayer will have a variant cover by a different artist that features the debut of all new Slayer from times past. So not only will these variants probably already be fetching a higher price because they're, well, variants but now those covers will be first appearances of major new characters in Joss Whedon's biggest pop culture creation.
The last time I remember a publisher doing this was the first appearance of Gwenpool on the cover of Deadpool's Secret Secret Wars #2. And we know how well that one continues to sell to this day.
Expect to see these covers in high demand from the die-hard Buffy fans and some of those speculators out there. And for this program to continue through 2019, with these Slayers likely making their debut in the comics pretty soon as well.
Boom's last major addition to pop culture mythology was Lord Drakkon in Power Rangers. He's gone on to be featured in a short film, video games, action figures and more. His first appearance is still holding pretty solid resale value too.
And I'm guessing that's not the last surprise Boom has in store for this series after the success of their Firefly launch…which I'm hearing may get a second printing before it even hits stands.
And here's the Buffy #1 cover by Royal Dunlap…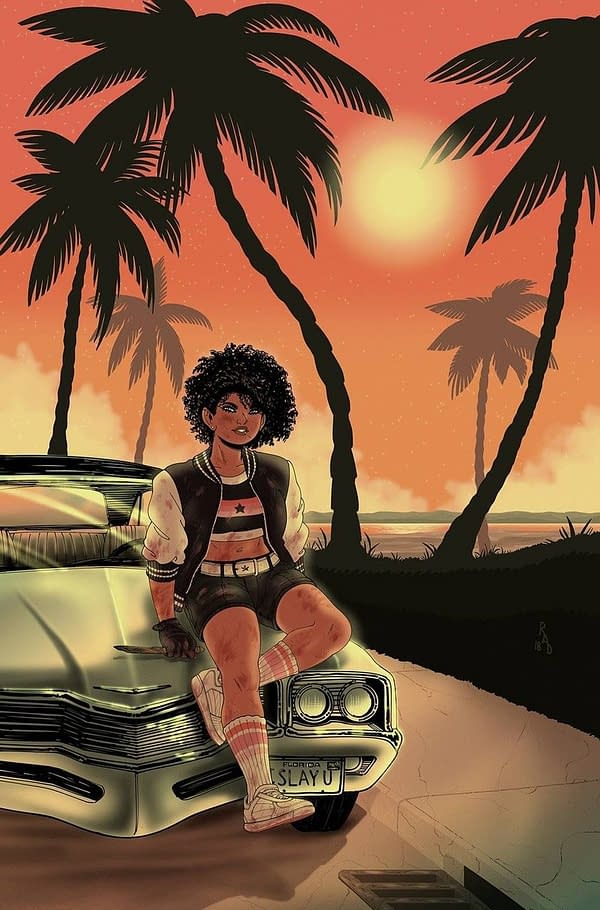 Enjoyed this article? Share it!