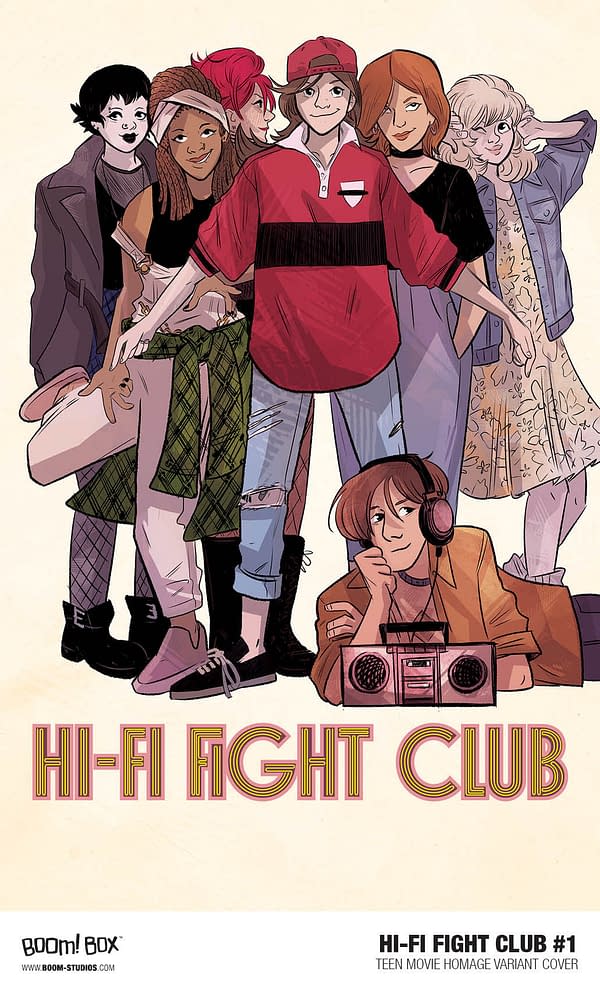 Hi-Fi Fight Club is promo/video/web series creator Carly Usdin's first comic with small press artist Nina Vakueva, coming in August from Boom! Studios, described as "a music-infused, action-adventure series that takes rock 'n' roll fandom out of the record store and into the streets."
The year: 1998. The place: New Jersey. Chris has just started the teen dream job: working at Vinyl Mayhem, the local record store. She's prepared to deal with anything—misogynistic metalheads, grunge wannabes, even a crush on her wicked cute co-worker, Maggie. But when Rory Gory, the staff's favorite singer, mysteriously vanishes the night before her band's show in town, Chris finds out her co-workers are doing more than just sorting vinyl…her local indie record store is also a front for a teen girl vigilante fight club!
"Hi-Fi Fight Club is equal parts Empire Records and The Baby-Sitters Club, with a little D.E.B.S., Scott Pilgrim, and Lumberjanes in there as well," describes Usdin. "It's a fantasy based on my life growing up in New Jersey in the '90s. All I wanted to do was to work at a record store and be a superhero. Music was my primary means for self-discovery and I look back on that time period very fondly. There's also some wish-fulfillment on a deeply personal level as I do often wish I had come out in high school instead of waiting until college."
Covers for Hi-Fi Fight Club #1 are illustrated by Vakueva and Lumberjanes co-creator Brooke Allen.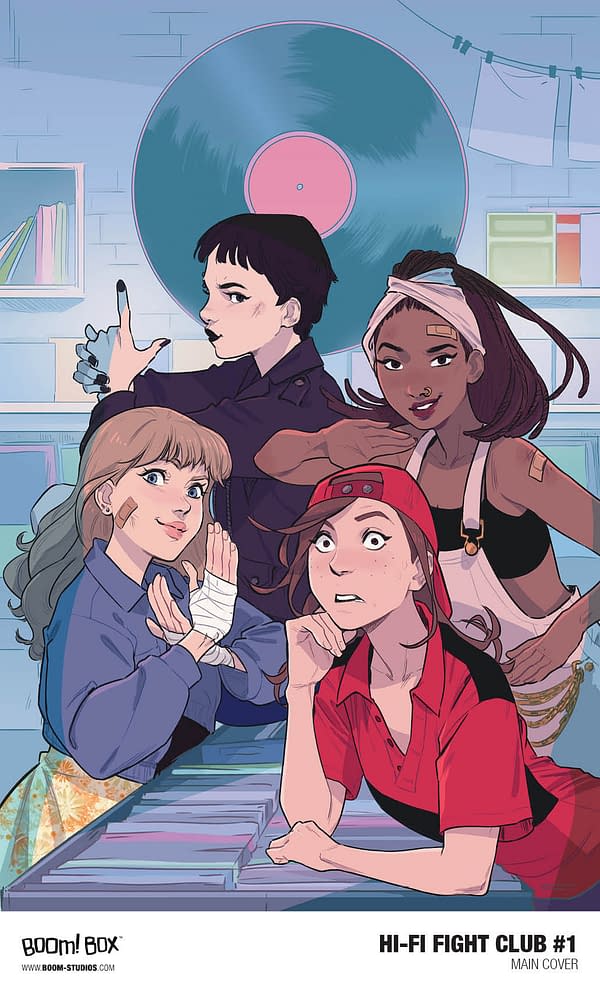 Enjoyed this article? Share it!