Captain Canuck Crosses Over with Canadian Money in Rare Coin from the Royal Canadian Mint
Canadian superhero Captain Canuck will soon grace the front of a $20 fine silver coin from the Royal Canadian Mint, a press release revealed today. As if Canada's colorful money weren't confusing enough, the Captain Canuck coin will be shaped like a rectangle, which the Mint bills as "a perfect canvas for the image of Captain Canuck proudly standing guard before the land he is sworn to protect." But how the hell are you supposed to fit it into a vending machine?!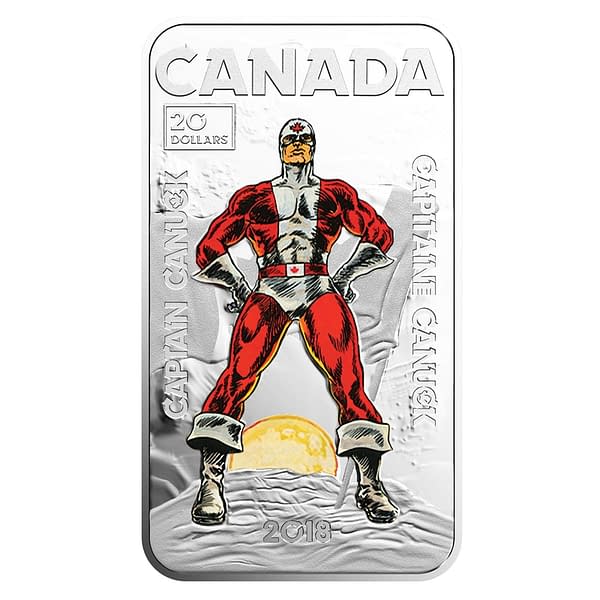 The coin is designed by Captain Canuck creator Richard Comely, showing "the imposing red and white-clad figure of our homegrown superhero, just as he looked when he burst onto the comic book scene in 1975." The coin is constructed of 99.99% pure silver, which doesn't have quite the same resale value as a holographic foil-embossed variant cover, but comes pretty close.
Of course, while Captain Canuck is only a $20 coin, only 3,500 have been minted, which means it's selling for $120 (Canadian) on the Royal Canadian Mint website. Is there any difference at all between coins and comics? According to the site, 78% of the coins have been sold as of press time, so hurry up if you want to pick one up before they're all gone and you have to pay even more on eBay.
Or you could just wait for it to end up in the coin dollar bin. Do they have those?