Web-watcher DotWeekly notes that a few days ago, CBS Interactive appeared to have taken ownership of many Comic Book-related domain names that were previously owned by ComicBook.com, the comic book and wrestling website edited by James Viscardi. CBS Interactive has also taken over parent site PopCulture.com.
Then, the domain name ComicBook.com was currently in Pending Transfer status, so it wasn't clear. However, as of this morning, it's fully confirmed on Bleeding Cool. Here is the Whois response as of right now.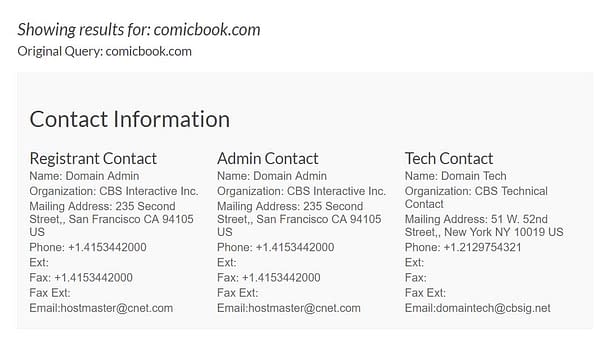 It confirms CBS Interactive Inc as the registrant contact, Admin contact and tech contact, with Mark Monitor, the company that runs brand protection on all of CBS's domains.
ComicBook.com is one of the leading comic book news sites, edited by ex-Marvel PR man James Viscardi with notable staff writers such as Russ Burlingame.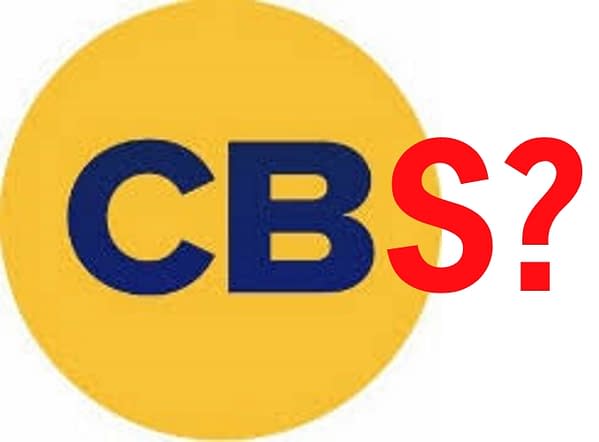 Looks like it….
So who owns what now? Well, Newsarama was bought by Imaginova 11 years ago in 2007. CBR by Valnet Inc in 2016. Comics Beat by Lion Forge last year. CBS Interactive also owns Comic Vine, as part of Gamespot. How did that work out?
And now ComicBook.com by CBS Interactive.
Bleeding Cool remains owned by Avatar Press, as it always has been. I mean, I'm sure they've had offers…