Merry X-Mas, dear readers! Or Happy Holidays if you prefer. During this happiest time of the year (relatively speaking), we figure it's as good a time as any to revisit one of the happiest times in comics, which is, of course, anytime the legendary Chris Claremont is writing the X-Men. Of course, there's no reason Chris Claremont couldn't still be writing an X-Men comic right now, since Marvel pays him a retainer to be exclusive to Marvel. Nonetheless, they choose not to assign him an ongoing book, presumably because, Grinch-like, they despise X-Mas and everything it stands for.
But we're not here to complain about that (today). In the true X-Mas spirit, we're taking a look at three classic Claremont X-Mas tales, plus one with no Claremont at all, in this X-ual Healing: A Very Claremont X-Mas special!
Look, you're the one reading comic book websites on X-Mas.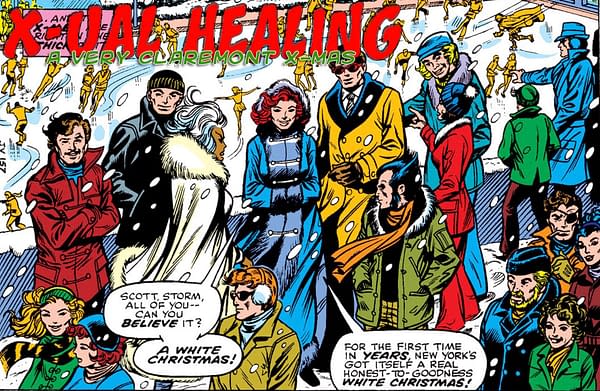 If you're just catching up, we already look at Uncanny X-Men #98 here, Uncanny X-Men #134 here, and Uncanny X-Men #230 here.
In the Marvel 1991 Holiday Special, writer Scott Lobdell teamed with classic X-Men artist Dave Cockrum , inker Joe Rubinstein, colorist Paty Cockrum, and letterer Roxanne Starr to produce an X-Men Christmas tale set in the early days of the post-Giant-Size team. Sure, this one wasn't written by Chris Claremont, but you'll see how it fits in and why we chose to include it.
The issue opens with the X-Men decorating a Christmas tree, as Wolverine displays his trademark cheery demeanor…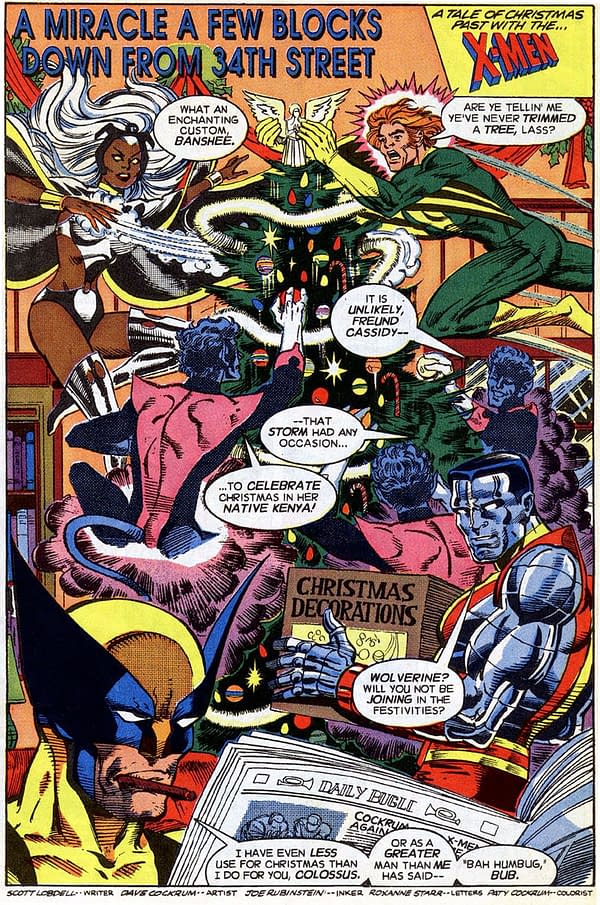 But suddenly, from Professor Xavier's office, there arose such a clatter… it was Cerebro, alerting the X-Men to the appearance of the most powerful mutant ever registered. The X-Men head to Rockefeller Center in New York City, where the Brotherhood of Evil Mutants — Toad, Blob, Unus, and Mastermind — are up to no good. It turns out they're there to locate the world's most powerful mutant as well and convince him to join the Brotherhood. The mutant, however, has other ideas…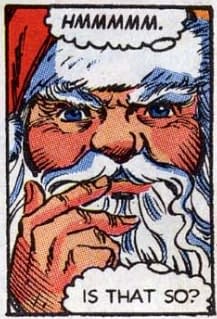 A battle breaks out, but it's quickly ended when the Brotherhood are transformed into… action figures?! It seems the new mutant has revealed his powers…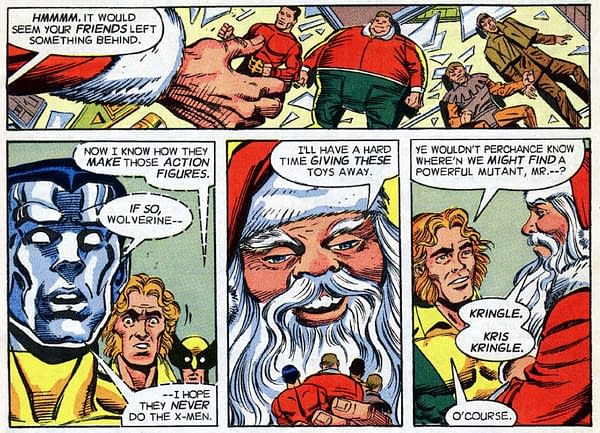 Of course, Santa can't go letting the X-Men know his secret, so he teleports them to the Rockefeller Center ice skating rink, where they meet up with Cyclops, Jean Grey, Amanda Sefton, and Betsy Wilford, and causes them to lost their memories of what just happened. He does leave them with a parting gift, however, in the form of some Christmas snow. On an extra cute note, the story ends with the exact scene that kicks off the first new X-Men Christmas story in X-Men #98, which we wrote about earlier today.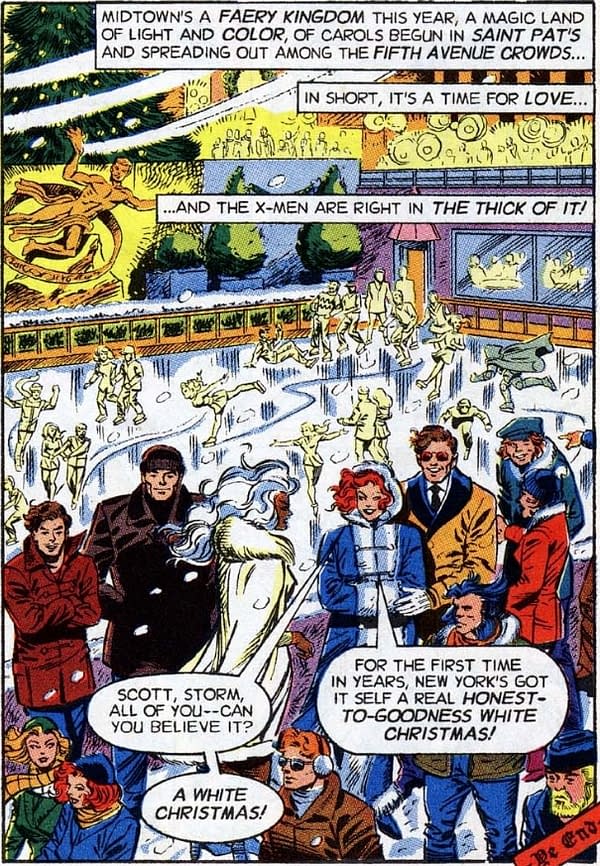 Sadly, you won't find this one on Marvel Unlimited, but it was common enough in dollar bins a few years back that we personally own something like ten copies of it. It can be had for less than three bucks at MyComicChop.
X-ual Healing, the weekly X-Men recap column, wants to wish you a sincere Merry X-Mas and/or Happy Holidays, and we invite you to come back on the weekend to see what happened in the current X-Men comics released this week.
Enjoyed this article? Share it!