Posted in: Comics | Tagged: chelsea cain, marvel
---
Chelsea Cain Rips Marvel and Comics Industry a New One in Scorching Interview
Chelsea Cain is continuing to refuse to comply with Marvel's polite request that she keep "clean and quiet" about the cancellation of her Vision series. Cain gave a scorching interview to The Daily Beast speaking about the book's cancellation, the controversy over her Mockingbird series, and her upcoming Image comic, Man-Eaters. All of those subjects make the interview worth a read, but as is our nature we're going to focus on the best quotes that eviscerate the comic book industry and its predatory practices that have exploited the industry's creative labor to the benefit of corporations for decades.
On being told to be quiet after Marvel canceled a series that had been in progress for two years, with four issues done, a month before release:
I really didn't like being told to not talk about it. I didn't like being told that they just kind of wanted to leak it [to the press] and then let it go and not have anybody make the story bigger by granting interviews or answering questions, even just online or anything.

Yeah, I'm dead to them. Trust me. I guess there is that freedom of being like, well, I don't have to worry about that anymore!
On a "toxic" culture in comics created by the predatory nature of an industry where most of the labor force works "without health insurance:"
I have so many friends who work in comics who this kind of stuff happens to in one form or another, not uncommonly, and nobody can speak up. They're always told what messages they can share and the things that they're supposed to lie about. And you have to do it because otherwise, you won't have the next job. And it's not just Marvel Comics, it's a freelancer economy, in a way I think that most people do not understand.

I have said this before and I will say it again, but it is a class-action lawsuit waiting to happen. Like, I am just amazed that some lawyer or some union hasn't come in, 'cause it's crazy. It's crazy. And they're all such adorable comic geeks and have all been doing this since they were 17 and they've never had any other kind of job. And I think they really don't realize how insane it is.

But that sense of, 'We're all family and you're loyal to family and you stick with family and we take care of one another, but we don't take care of you,' I think that's not a good way to be in the world. And I think, again, it's not going to change because there's this culture of silence that is required based on the industry and the kind of hustle that is involved in it. I get so many emails or direct messages from friends in comics who are like, 'Thank you for speaking out,' because they can't.
On how Marvel stands by creators who are victims of online harassment:
There's been a difficulty for the comic-book industry to wrap their heads around it. I think institutionally, there might not be an entirely accurate understanding of the difference between being attacked for your story and being attacked for who you are and your right to tell a story.

Comics are edited by employees of Marvel. But all of the people who actually make the comic are freelancers, so they're not employed, which creates kind of an HR curtain to hide behind.

Totally, like literally just, 'Oh, that must be terrible for you!' Again, they're all such nice people but they authentically were like, 'That's too bad! Blah!'"
Read the full interview here. Man-Eaters #1 hits stores next week.
Man-Eaters #1
(W) Chelsea Cain (A) Kate Niemczyk (CA) Lia Miternique
Eisner-nominated and New York Times bestselling thriller writer CHELSEA CAIN returns to comics with a new ONGOING SERIES!
A mutation in Toxoplasmosis causes menstruating women to turn into ferocious killer wildcats-easily provoked and extremely dangerous. As panic spreads and paranoia takes root, the fate of the world rides on the shoulders of one twelve-year-old girl. Part Cat People, part The Handmaid's Tale, MAN-EATERS will have everyone talking.

From the creative team behind the Eisner-nominated series Mockingbird: writer CHELSEA CAIN, artist KATE NIEMCZYK, colorist RACHELLE ROSENBERG, letterer JOE CARAMAGNA, and joined by LIA MITERNIQUE, KATIE LANE, and STELLA GREENVOSS.

This September… the cat wants in.
In Shops: Sep 26, 2018
SRP: $3.99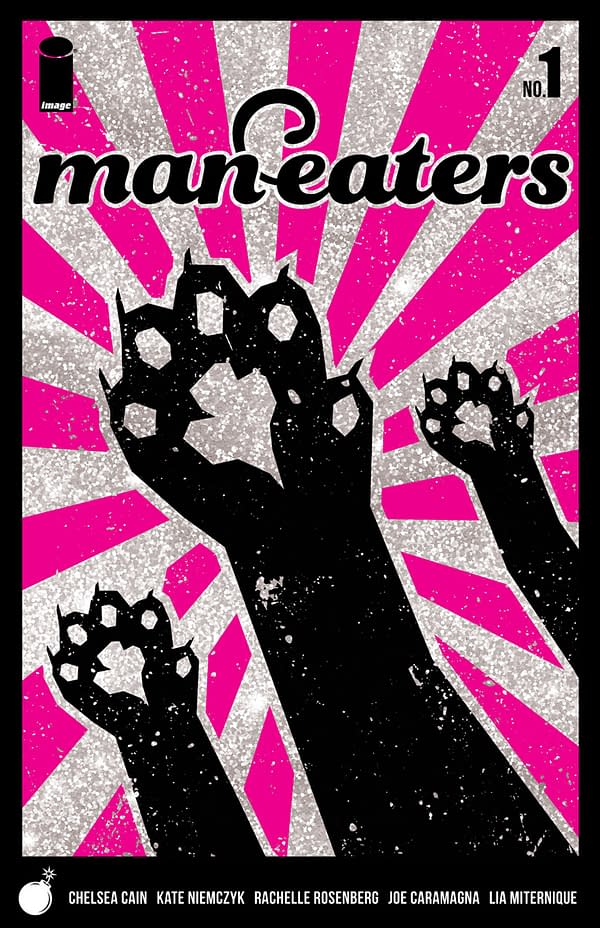 ---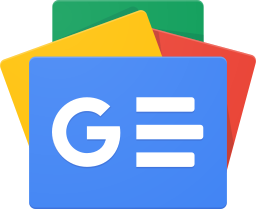 Stay up-to-date and support the site by following Bleeding Cool on Google News today!