Shane McDermott writes; In July 2014 during the second summer session of my MFA in Comics program at California College of the Arts in San Francisco, one of my professors said that making comics was harder than being an illustrator. I had previously been the staff editorial illustrator for the daily newspaper in my home town of Memphis, TN for over seven years so I rightly shot him the bird under my desk and mouthed "F you" while he wasn't looking. What the hell was he talking about? I had been cranking out 2 to 3 illustrations per week for years and I knew for a fact that Illustration was hard.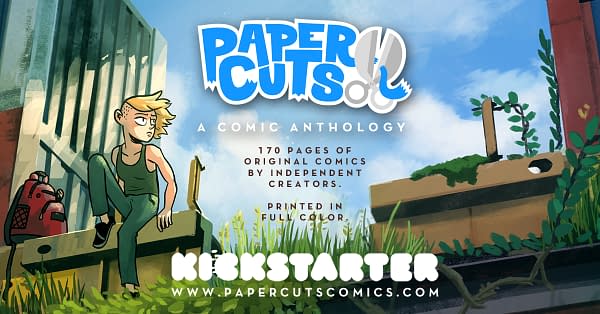 As fate would have it, I learned two lessons that day. Well, the first lesson that day and the second lesson in the following days, weeks, months and years since. The first was that you should never mouth "F you" behind someone's back because they're going to turn around and see you halfway through. You're going to feel especially weird/stupid if you're a 36-year-old grad student and it's your 37-ish-year-old professor who has drawn loads more comics than you have. The second lesson was that he was totally right and I was way wrong. Making comics is harder than being an illustrator. You think I'm wrong? Fight me.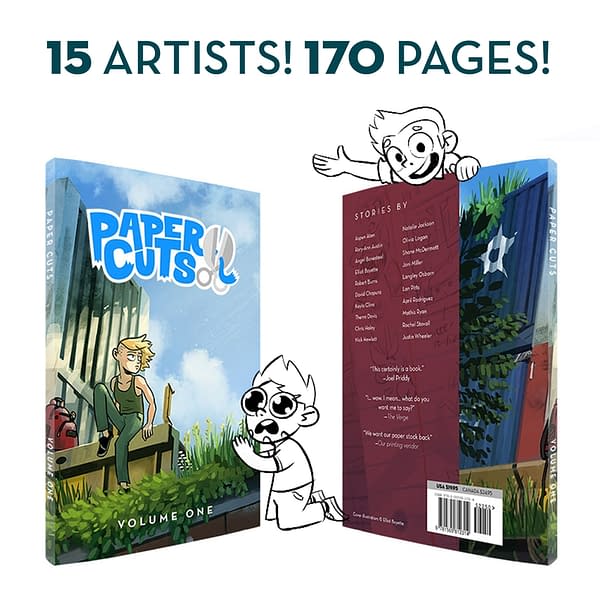 "What does any of that have to do with this comic anthology?" you ask. Comics are hard! Haven't you been paying attention? I'm part of a group of alumni from the Comics and Illustration program at Memphis College of Art and we have been working hard, chipping away at our debut Comic Anthology Paper Cuts for over three years now. There are 16 creators in this book with three writer/artist teams and 10 creators writing and illustrating their own stories. Thirteen of us are MCA alumni and twelve of us are graduates of the Comics and Illustration program there. Most of us are artists, designers, illustrators, and teachers by day who just make comics in our spare time because we love them and want to share them with you.
Aside from doing a fantastically questionable job as the editor, my contribution to this book is The Ghouls, The Bat, And The Ugly, a haunted western in which the Wicked Witch of the Wild West gets into a shoot out with some bumbling ghouls and a sarcastic vampire at The Black Lagoon Saloon. Spoiler alert – her bullets turn people into frogs. There's another story where a superhero named Guillermo works at a super market and gets into an in-store brawl with a big, beefy dude who has hangry T-Rex heads for hands. We have a story about a sweet velociraptor mother who has adorable difficulties interacting with her human child and another story that's full of post-apocalyptic shenanigans inside what might be the last functioning fast food restaurant in the world.
There are stories about pro-wrestlers in greasy diners, angsty young coffee shop romances, punk kids in a grungy dystopian future, unsettling first contact with alien life in space, the last human in a city among the clouds, something involving some cave people and a mammoth, unicorn hunting maidens, a Victorian or possibly Edwardian scandal of Downton proportions, and one other story so top secret that not even I know what it's about. And I'm the editor! I'm told it's really good and totally finished and not at all unfinished.
Like I said earlier, we picked the name Paper Cuts because this book is full of little snippets of different stories. There's no common thread or underlying theme. The styles are wildly varied and the stories reflect the strange and unique interests of each creator. We think that's a beautiful thing! Everyone involved has done a really top-notch job crafting these stories and polishing the art. They're fun to read and fun to look at. I'm sincerely very proud of all of the hard work that has gone into this book.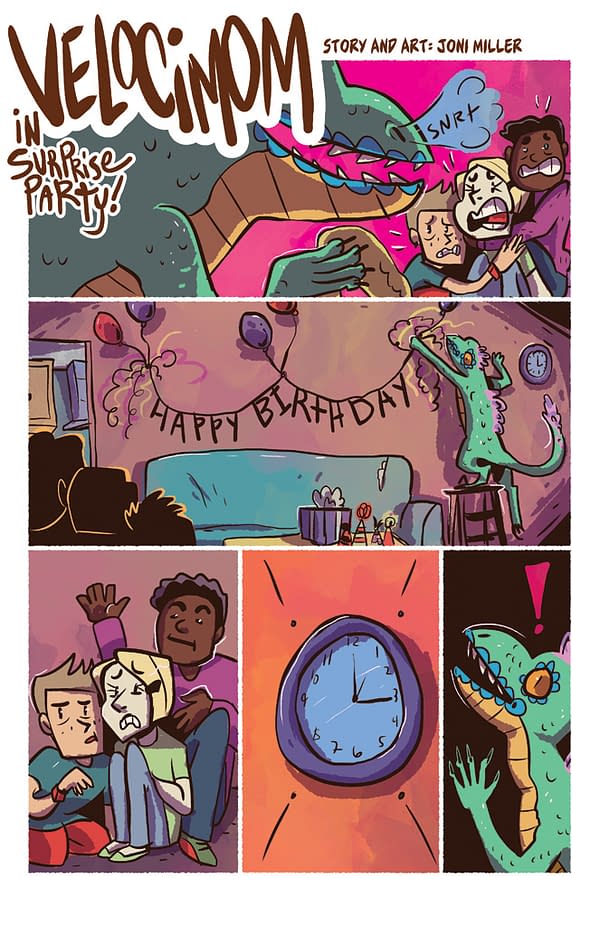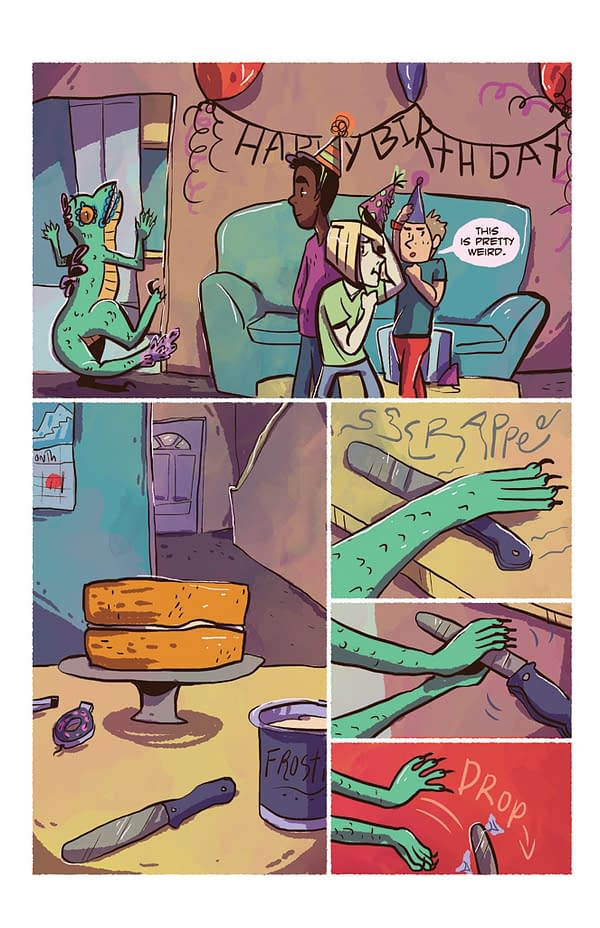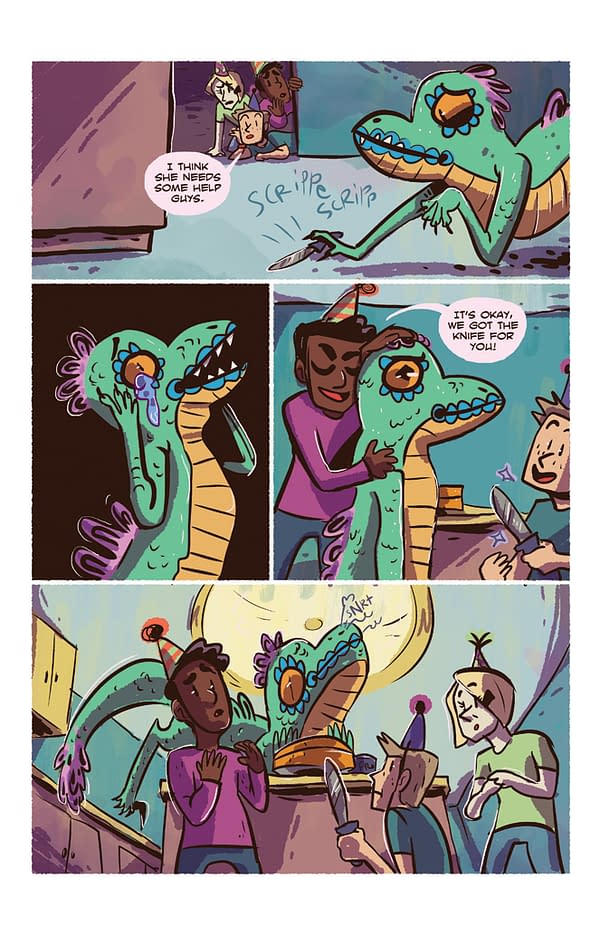 Sadly, while we were all chipping away at our comics, MCA announced that it would be shutting down in May 2020. There's only one academic year left before MCA's last class ever graduates and those doors close for good. I can't tell you how heart breaking that is for me. I earned my BFA in Design Arts/Illustration there in 2005 and taught comics, digital painting, and illustration there from 2006 until 2018. That school is a part of me and it's part of most of our contributors as well. That's why it's especially important to us that we reach our goal and produce this book. It isn't just about our love of comics anymore, but it's also about our love of Memphis College of Art. We hope this book can be a celebration of the school that has meant so much to us and you can help us do that!
We're eleven days into our campaign and funded at 24% as I write this. I'm still hopeful that we'll reach our goal, but we're going to need a lot of extra exposure to build serious momentum. We're going to need folks like you to share this campaign and to support it by backing us. We really want to reach 50% funding this weekend so we're adding an incentive. We're going to do a drawing of all of the folks who back us at the book tier or higher before midnight on Sunday the 16th and select one lucky winner. They'll be featured in a two-ish-page comic drawn by me and it will appear in the back of our anthology. They'll be immortalized forever or at least for however long the 500-ish copies we have printed last on this earth before it turns into a dusty husk. So like 20 years, I guess? It's going to be awesome so please, check out our website www.papercutscomics.com and check out our Kickstarter campaign.
Enjoyed this article? Share it!