Stan Lee may have been through the wringer a little of late. But on Father's Day on Sunday, he spent it back at home with his daughter JC Lee.
JC sent Bleeding Cool readers a brief Father's Day video from yesterday. And it seems they have a new friend…
JC tells us that 'Daddy loves everyone, please let them know it!'… and so does JC. Happy to pass that on.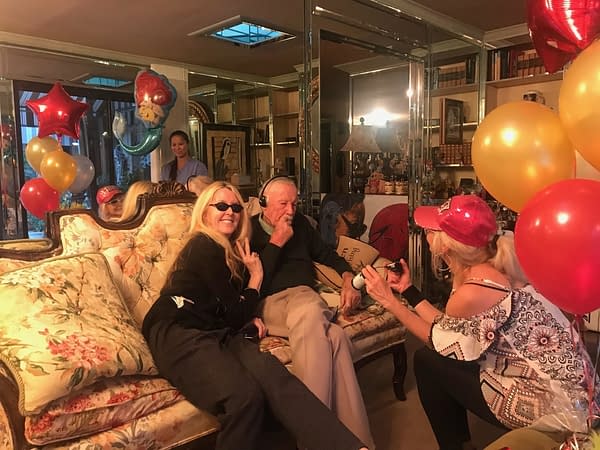 And a Happy Father's Day for yesterday, Stan. I hope things go as well for you as they can right now.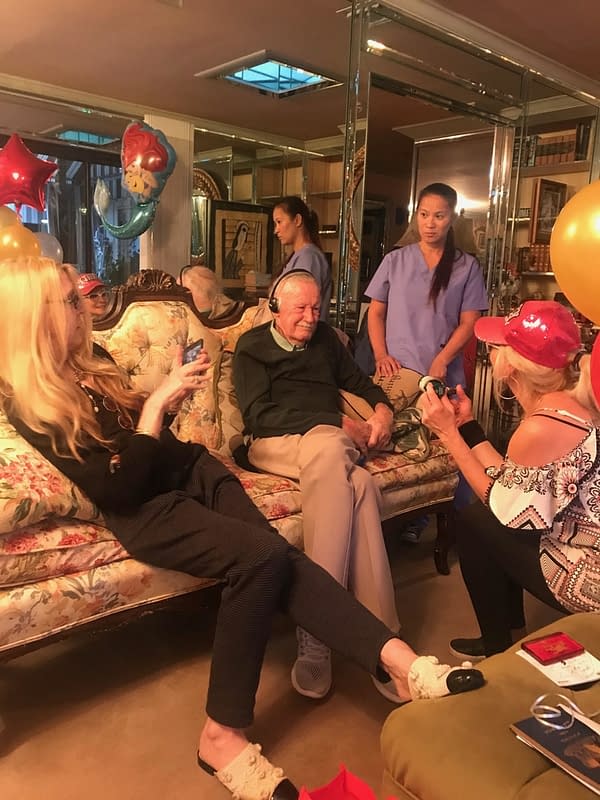 JC is also working on her ILoveStanLee website dedicated to fans who wish to publicly demonstrate their love and admiration for her father.
Enjoyed this article? Share it!