DC Comics has solicited the first of their What If DC Did What If But Didn't Call It Elseworlds line, Tales From The Dark Multiverse.
They have solicited Tales From the Dark Multiverse: Batman – Knightfall #1 by Scott Snyder. Kyle Higgins and Javier Fernandez, in which Jean-Paul Valley remains in power and becomes a tyrannical figure called Saint Batman. 30 years after the events of Knightfall, the only hope to free Gotham is a new figure called the Son of Bane.
And followed by Tales From the Dark Multiverse: The Death of Superman #1 by Jeff Loveness,Brad Walker and Andrew Hennesy in which Superman stays dead, and a vengeful Lois Lane is transformed into the Eradicator. Rather than carry on her husband's legacy, this Lois becomes obsessed with stopping the never-ending battles between heroes and villains for good.
They have also teased Infinite Crisis, Blackest Night and The Judas Contract.
Well, the collection solicitation confirms that, yes, Tales From the Dark Multiverse will include a do-over for The Killing Joke.
DC has delivered some of the most influential and ground-breaking stories in comic's history with titles such as The Killing Joke, Identity Crisis, The Death of Superman and much more. Now after the events of Dark Knights: Metal, a gateway into the Dark Multiverse has opened and its stories revealed.

Featuring top talent authors and artist, Tales from the DC Dark Multiverse is going beyond the Multiverse and diving deep into the dark with new timelines and altering the defining moments in DC history. What are the consequences if The Joker's aim had hit James Gordon instead of Barbara? What would the DC Universe look like?

Tales from the DC Dark Multiverse is a hard cover format collecting alternating stories of the DC Universe.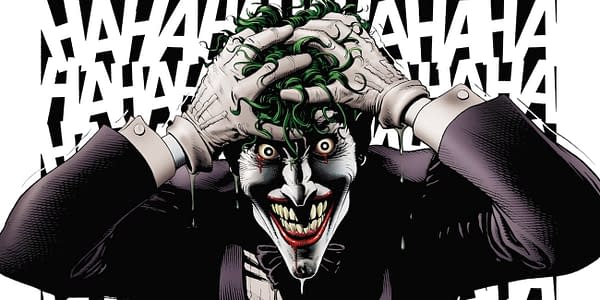 Enjoyed this article? Share it!