Posted in: Comics, Comics Publishers, DC Comics | Tagged: cameron stewart, comic, comic harassment, Comics, dc, dc comics, harassment
---
DC Drops Cameron Stewart Comic After Social Media Allegations
It is not uncommon for someone to accuse someone else on social media of misconduct in recent years. I have covered several such revelations within the comic book industry, and they all take time. Bleeding Cool EIC Kaitlyn Booth has held the line that we don't repeat accusations on Bleeding Cool without the explicit agreement of those making them, so as not to put a spotlight on the individual in question. This sometimes means we don't report the incident or don't report specific claims. As a result of this, there are stories we have run that no one else has, there are stories that we have didn't run that others did.
Yesterday several claims of misconduct and grooming were made against a number of comic book creators on social media. But they were kicked off by discussion regarding comic book writer and artist Cameron Stewart, best known of late for drawing Fight Club 2 and Fight Club 3 (below) from Dark Horse Comics, writing the Batgirl Burnside era and drawing Catwoman for DC Comics, and co-creating Motor Crush from Image Comics. He recently drew a short story for the Catwoman 80th Anniversary edition from DC.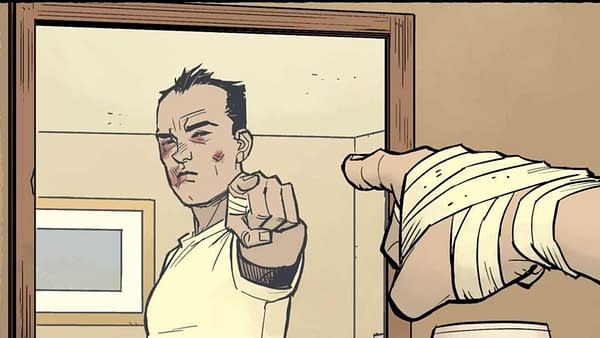 The allegations from several people involve that of being a predator of women much younger than him, and that of abusing his position of a well known and much admired comic book creator, to vulnerable people. Writer and columnist Evelyn Hollow is one of a number with similar stories. She wrote as a series of notes over two tweets then adding "Just remembered the time I opened up to him about failed suicide attempts & he told me "well if it didn't work why didn't you immediately try again?" I just thought it was insensitive but now I realise, with adult perspective, a grown man in his 30s who knew I was a big fan of his work basically groomed me from age 17, started a sexual relationship with me at 18, and by the time I was 22 was encouraging my suicidal tendencies."
As a result of these stories being widespread on social media, Bleeding Cool has learned that DC Comics has withdrawn an unannounced project that Cameron Stewart has been working on, from their schedules. Since the allegations were posted, Cameron Stewart has taken his social media private and did not reply to e-mail inquiries made yesterday. DC Comics representatives also chose not to respond to the inquiries.
Martin Morazzo of the Ice Cream Man comic at Image Comics has posted that they are cancelling Stewart's planned variant cover to Ice Cream Man #20 out in August and that they are donating the commission cost of the cover to Safe Horizon.
---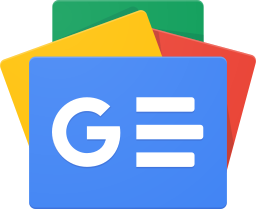 Stay up-to-date and support the site by following Bleeding Cool on Google News today!