DC NFT Partner Palm Issues Update on Circle's Transaction Bank Issues
The temporary halt of cash out requests comes as Circle faces transactional banking difficulties in the wake of SVB, Signature Bank collapse.
---
Palm NFT Studio, a platform that creates and sells digital collectibles based on DC Comics characters and comic books, has announced an "urgent update" on cash out requests for its users. According to Palm, the company's payment services provider, Circle, has notified Palm NFT Studio that new wire cash out requests can no longer be fulfilled due to its transaction banks going into the hands of FDIC receivers. While the banks in question went unnamed in the Palm NFT Studio statement, Circle co-founder & CEO Jeremy Allaire made comments earlier this week on steps his company is taking to attempt to mitigate issues in connection with Silicon Valley Bank and Signature Bank.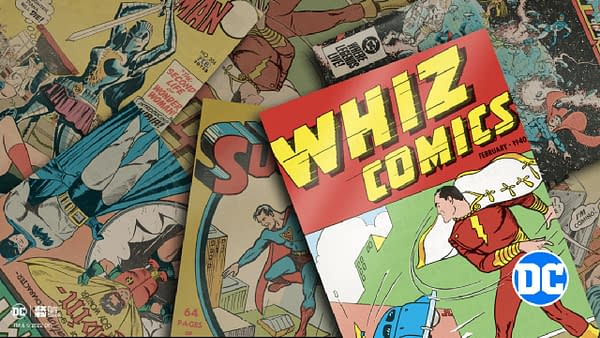 In this context, cash outs are the mechanism used for withdrawing funds from your DC NFT Marketplace credit balance to your bank account. According to Palm's statement of today, "Circle has communicated that they intend to clear their current backlog of already approved requests and satisfy the currently-queued end-consumer payouts. This means that if your cash out request was already approved by the Palm NFT Studio Compliance Team, we expect your withdrawal will be fulfilled by Circle. This continues to only impact Circle's ability to support wire transfer withdrawals and has no impact on user funds."
Palm NFT Studio's partnership with DC Comics was announced in September 2021, along with some NFT drops released in conjunction with Fandome that year. Palm later began a weekly series of NFT drops, starting with Superman #1 (1939) on October 27, 2021. The platform runs on the Palm Network, a blockchain network designed for creating and trading NFTs that is compatible with Ethereum. Palm Network claims fast transactions and high energy efficiency compared to other blockchains.
Circle, the cryptocurrency firm behind the stablecoin USD Coin (USDC), provides payment services for businesses and institutions that use digital currencies. The company has faced recent challenges after the collapse of two of its banking partners, Silicon Valley Bank and Signature Bank, the largest bank failures since the 2008 financial crisis. Earlier this week, Circle CEO Jeremy Allaire announced, "With the closure of Signature bank announced tonight, we will not be able to process minting and redemption through SigNet, we will be relying on settlements through BNY Mellon. Additionally, we will be bringing on a new transaction banking partner with automated minting and redemption potentially as soon as tomorrow."
The House Financial Services Committee is currently investigating the causes and consequences of the Silicon Valley Bank and Signature Bank failures and any potential regulatory failure or negligence involved. In the meantime, Palm NFT Studio users await updates on the status for replacement withdrawal options.