Harley Quinn #27 and #28 were originally solicited as a two part election story, in which Harley Quinn stands for mayor of New York City. Like this!
"Vote Harley" part one! The corrupt mayor of New York City has been a thorn in Harley's side since the day he stepped into office…and now he's crossed the line one time too many! Harley's usual methods of dealing with problems like this have failed her, so it's time for a more unconventional solution…is New York City ready for Mayor Harley Quinn? It better be! On sale SEPTEMBER 6

"Vote Harley" part two! He's already sent killers after her and her loved ones…what more can the Mayor do to get Harley Quinn off his back—especially now that she's gone public in her campaign against him and become shockingly popular? The answer will surprise Harley…and you! On sale SEPTEMBER 20
But it looks as they are jiggling themselves a long with a new Harley Quinn #27 jumping in and shifting all the other issues up one. With a new story by Amanda Conner, Frank Tieri and Eleonora Carlini…
(W) Amanda Conner, Frank Tieri (A) Eleonora Carlini (CA) Jill Thompson
Harley and the Penguin struck an uneasy truce the first time he started extending his criminal empire into New York City… but now he's plotting a massive real estate deal right in Harley's Coney Island — including coming after her own building! In Shops: Sep 06, 2017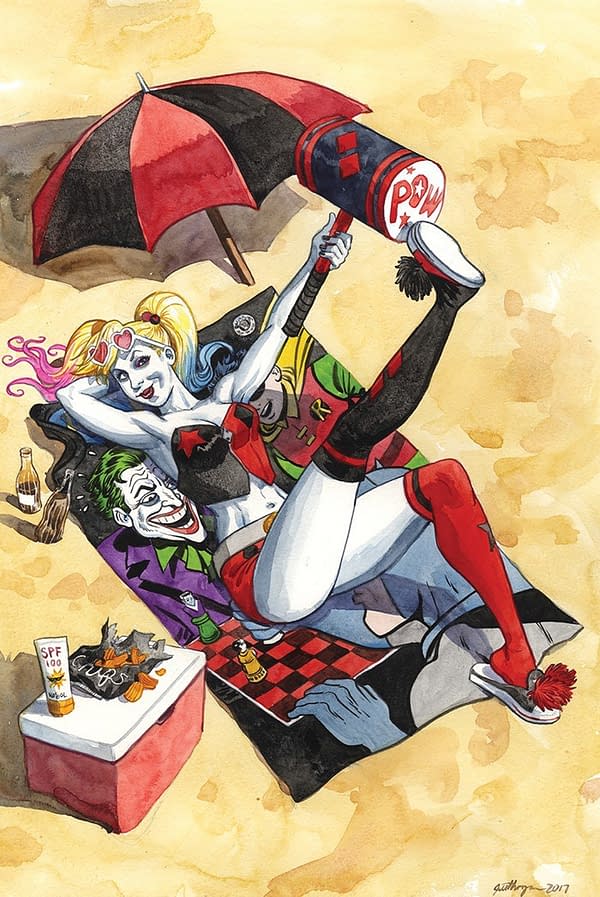 Enjoyed this article? Share it!