Donald Trump Is A Greasy Cheeseburger In J.M. Hunter's Odd Tacos And Bizarre Burgers
Indie comics artist J.M. Hunter has something to say with his art, and he's saying it with… junk food?!
In a newly launched Facebook page called Odd Tacos and Bizarre Burgers, Hunter has been posting examples of art he's working on, all centered on the titular tacos and burgers. For example, a Donald Trump burger titled "45 Greases To Freedom." The project is now on Kickstarter, and we spoke to Hunter to try to figure what the hell he's trying to say here. What made you decide to focus your art on pictures of burgers and tacos? Were you hungry?
That's my secret, Jude Terror. I'm always hungry.
But jokes aside, drawing and creating art can be such an intimate yet insular experience that sometimes I like to have a bit of fun, get out of my own head for a second, and engage other people with what I'm doing. My philosophy or goal is to demonstrate how art is truly for everybody and by involving some friends and others into the process sometimes it allows people to stretch those creative muscles and see the result or ask themselves what they in turn can create too.
Also..
I love tacos. I love food!, but I looove tacos too! Next to Asian food and Pizza It's my top three!
More importantly as an artist I've long wanted to stretch my own creative wings and create more anthropomorphic creations as well as explore that gonzo, pop surrealism aspects of art. The weird and absurd for a more non-pretentious artsy, fartsy answer, haha. What do tacos and burgers say about the world in 2017?
A few things actually. There are so many experiments with fusion-cuisine and cultural takes or blends with food especially that sometimes it's hit or miss with my palette. But I've always enjoyed food in many forms and from various culture and always felt it was a way to bond with others. However there is also a section of American's that don't like their food messed with in any way. They want to keep it plain and straight how THEY remember it growing up. They'll never know the absolute pleasure of lumpia, or some damn good curry. But to each their own.
With Odd Tacos and Bizarre Burgers, this truly is a project and a chance for anyone to collaborate with me to create their own blend of an absurd, novelty type or personal art piece. I jam with them to come up with three items/objects, or themes and mash-it up into a Taco or Burger. Some of these are quite challenging! Others are just BAM! Instant concept. Usually we all end up having a good laugh at it when it's done.
People really do like to see how these are going to turn out! I sometimes don't even know and that's the thrill of it for me as an artist.
Where can people get a print if they want one? Will you be printing a book?
Well given the platform and focus that this is Kickstarter: Commissions, they encourage one to create something with the audience/pledger. I was going to do Commissions for the Holidays anyways so this was the perfect opportunity to not only test the waters with crowd funding but also get the word out about what I do and what type of artist I am. So with that said, there's no prints yet of these. That's a stretch goal in fact. The focus is on giving people an original piece of art at the regular reward levels. A unique experience.
For those that just want to help out and check out the results of these pieces there are digital pdf collections of the best of available at the lower level reward tiers.
If we meet the first stretch goal, then prints are most definitely a possibility. Beyond that? I'd love to do an actual physical collection of these in a book along with some other absurd artwork and concepts that I've been working on. But first things first is the original commissions. If there's a demand then I'll most certainly meet it! So which do you prefer? Tacos, or burgers?
Tacos! Texture is a very important thing with me when it comes to food. I like crunchy savory items. I do love sweet and savory mixtures but Tacos offer an entrapment of multiple flavors and textures. You can use any meat or non-meat filling, warm right? Then cold crisp lettuce, and other toppings. There's just so many ways you can go with a taco.
Wow…I've never talked about my taco so much before!
I am slowly developing an appreciate of burgers though. Teriayki, swiss, and pineapple is probably my favorite, then the prince one…what is that a Royale burger? The one with the bacon and fried egg on it? That's pretty boss too! I do a lot of comic conventions with my buddies here in Central-IL where I'm based now and we are on the road a lot. So starting to appreciate Culver's lately.
Kill, F***, Marry: In-N-Out Burger, Taco Bell, Jack in the Box.
You know? I'm not sure if I've ever played that game before? But I'm SoCal born and "bread", a Cali boy!
So not only will I F, and Marry In-N-Out Burger, (the best!), I'll divorce it cheat on it with Jack in the Box in a weird phase I was going through, then kill Taco Bell for narcing on me, then finally reconcile again with In-N-Out Burger to live a long happy life, animal style! If you want to get in on some of this odd taco and bizarre burger action, head over to Kickstarter. In addition to prints of the food, you can also sign up for commissions of food or characters.
---
---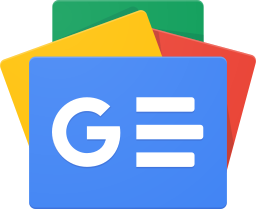 Stay up-to-date and support the site by following Bleeding Cool on Google News today!