Posted in: Comics | Tagged: Donny Cates, Donny Cates Equals Clicks, fashion, marvel
---
Donny Cates Needs Your Help Making the Most Important Decision of His Career
The last time comic book fans were asked to take part in a decision this important, it was when you could call a 1-900 number to vote on whether or not Robin would die. Now, more than 30 years later, global entertainment superstar Donny Cates has taken to Twitter with another earth-shattering decision that will change the face of comics forever.
Cates needs to know whether or not he should cut his hair.
The Absolute Carnage writer posted a selfie Wednesday night showing that his hair had grown to "that weird, impossible to do anything with it length," a clear humblebrag as the photograph showed Cates had effortlessly achieved a "just woke up" look simply by sweeping it back. Such a handsome boy!
Cates wants his followers and superfans, a group colloquially known as the Devil's AdvoCATES, or Catesbronies, to decide for him whether or not he should cut the hair "short and clean" or grow it "super long," a length he notes has hasn't had since he was in high school (which we assume was last year). To make it official, Cates posted a poll on Twitter where Catesbronies can vote, telling Cates what to do.
Time is running out to weigh in on what could be the most important decision of both yours and Cates' life, so hurry up and cast your vote, but not before carefully considering the repercussions. Of course, Cates is also taking suggestions in the replies, and he's already been offered tips by a cavalcade of comics celebrities.
THough in truth, there's probably only one person Cates is going to listen to…
…and it's not Joe Quesada.
All hail the new long-haired Donny Cates?
---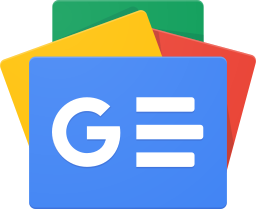 Stay up-to-date and support the site by following Bleeding Cool on Google News today!