Cagibi is a New York-based literary journal publishing seasonal digital issues. They also run an annual Macaron Prize in fiction, nonfiction, and poetry will and this year introduce a cartoon category. Featuring 2020 guest judges, Andre Dubus III in Fiction, Emily Flake in Cartoon, Jill Bialosky in Nonfiction, and Nick Flynn in Poetry. Emily Flake is a cartoonist, writer, illustrator, and performer living in Brooklyn. She is a frequent contributor to the New Yorker, and the author of the recently pulished cartoon book That Was Awkward – The Art and Etiquette of the Awkward Hug. She is also author of a book of essays and cartoons about parenting called Mama Tried. She co-hosts a quarterly parenting-themed comedy show called Sh-tshow with NPR's Ophira Eisenberg and a monthly show called NIGHTMARES with comedian Kate Willett where they talk to funny people about their nightmares, every second Tuesday at the KGB Red Room in New York City. Cagibi interviewed here earlier in the year, and published new cartoons and a short essay of her thoughts about process (and keeping your apartment clean).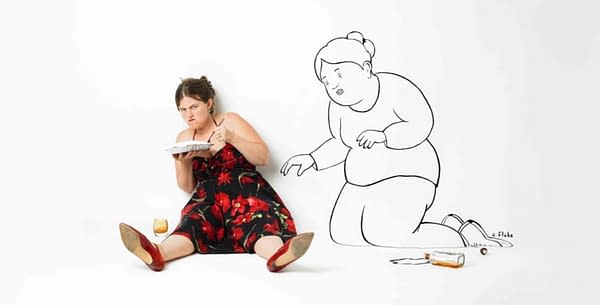 Prize winners receive $1000, plus publication. Winners and finalists will be published in a Macaron Prize 2020 CAGIBI print issue, with the launch of this issue celebrated at an event in New York City. Winners to be announced in July. The print issue will be published in the fall and celebrated at an event in New York City. Only previously unpublished work is eligible for consideration. Entry fee is $20 and the cartoon entry must consist of one single-panel cartoon or a comic strip or other series of interrelated panels. They are not looking for book-length works in this category, and request no more than 12 pages if it's a longer work. They are editorially open to any content and subject matter. Those currently or recently affiliated with the judges should refrain from entering the contests. Close friends and relatives of the judge, and students who have studied with the judge within the last two years, should refrain from entering the contests. Deadline is January 21st…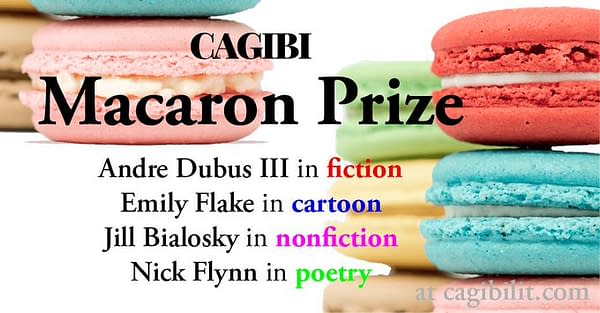 Enjoyed this article? Share it!