Dave Swartz writes for Bleeding Cool,
I've spent several years trying to figure out the secrets of the universe. I even created my first comic book series, ATLAS:ORIGINS, based on all the weird, crazy and out of this world theories about what reality, and life is really all about. During that discovery, I stubbled upon the work of a true genius and invention, Nikola Tesla. When I first discovered the work of Tesla I was amazed, but later horrified when I found out what eventually became of him. All the amazing inventions and ideas that he had, but could not get the funding or support of his peers to create, is truly an historic tragedy.
Many people don't know the true history of the electrical revolution during the turn of the century, and the fight between Nikola Tesla and Thomas Edison. Tesla was working on a revolutionary device that would send electricity wirelessly using the natural frequencies of the earth. When his financial backer, JP Morgan, found out his technology would be free and could not be measured for financial gain, he decided to pull Tesla's funding and give it to Edison, who was creating a rival electrical technology, that would use copper wires to transmit the electric current and thus be able to be measured. JP Morgan had a monopoly on copper at the time and wanted desperately to profit off the use of copper in the new electrical technology. Although Tesla had the superior device, it could not make a tycoon like Morgan unnecessarily wealthy, so ultimately Edison won the funding, and Tesla's genius was lost to history.
This great injustice got me thinking, what if somewhere in the infinite expanse of the multi-verse, there exists a version of Earth where Edison met an untimely demise and Tesla found a surprising source of funding for his most brilliant inventions? Setting up an opportunity to re-write the history books.
So I began creating a world where I could go back to the 1880's and re-write history! Maybe even bend the timeline a bit to fold in another of our greatest scientific minds, like Albert Einstein? Two of histories most profound scientific minds working together to create a world of the future, but decades earlier than we ever thought possible.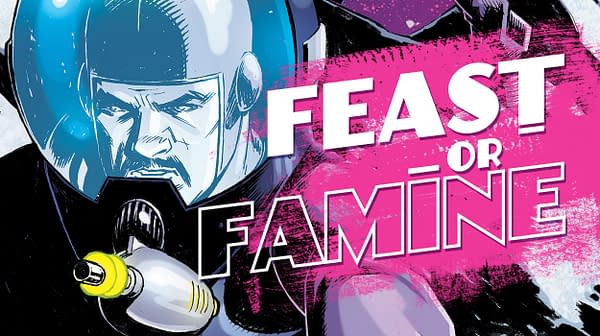 What I created was a scientific sci-fi adventure that creates space explores out of real life scientific pioneers! Feast or Famine tells the story of the first cosmic adventure for the alternate versions of Tesla & Einstein. Only in this universe they are called Nicolas Teska & Dr. Albalien Stein. Together they establish Tacheon Labs, a laboratory and scientific community devoted to creating a better future for everyone. Finally, we get to see what the world could be like if the good of the people were valued above the good of the powerful.

One night, as Teska works late on a recent project, he discovers a radio signal coming from outer space. After discussing the data with Dr. Stein they come to the conclusion that it must be a distress signal from a near-by planet. Excited at the opportunity to make first contact with an alien species, they devise a plan to travel to this alien world. However, when they arrive, what they find on the other side is too much for either scientist to believe.
I'm excited to say, this ALL-NEW comic book series is being published by Alterna Comics in November of 2018. I'm also partnering with a fantastic industry veteran artist Joseph Cooper (Bloodshot, The Flash) to help me bring this sci-fi epic to life, as well as, master letterer Micah Myers. Together we have a unique vision of this alternative tale of science fiction awesomeness that we can't wait to release!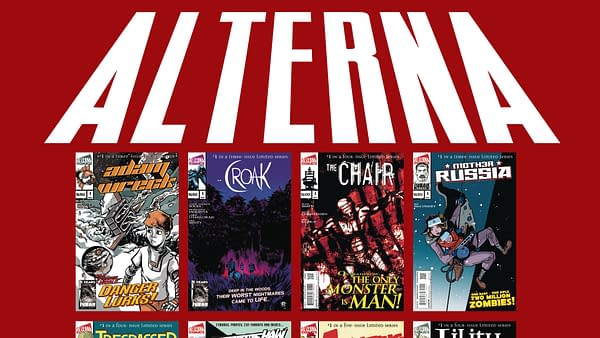 We're currently running a Kickstarter to help raise the funds to produce the 3 issue mini series and we could use your help! All the money will be going to the multitude of costs associated with bringing a comic book series to life!

If you decided you'd love to see what could happen in this alternate world, back the Feast or Famine project where there are all kinds of awesome reward packages to choose from!
You can check out a FREE Preview of the story by CLICKING HERE.
Every book I've written has been inspired by the need to find the impossible. To look at something truly awe-inspiring and know the real truth behind it. Feast or Famine is just another installment in my ongoing journey to discover the truth about the universe, no matter how impossible it may be.
I invite you to discover your own truth!
Enjoyed this article? Share it!