Fisk, Deadworld and Vietnam Journal from Caliber Press in October 2018 Solicits
Caliber's line of graphic novels continues in October 2018 with a collection of Fisk The Substitute and continuing the archival collections of Deadworld and Don Lomax's Vietnam Journal…
FISK THE SUBSTITUTE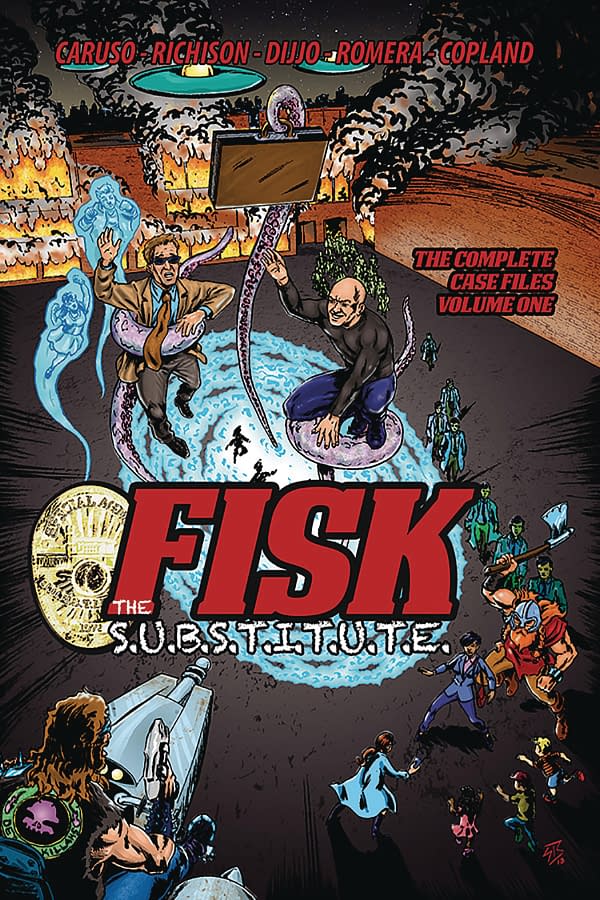 AUG181763
(W) Dino Caruso (A) Dijjo, Juan Romera (CA) Jason Copland (A/CA) Shawn Richison
Mr. Fisk is the best at what he does, but nobody knows it. He's a covert agent in the S.U.B.S.T.I.T.U.T.E. department of the Board of Education. He's called in to deal with mad scientists, temporal rifts, aliens and any other supernatural occurrences that might threaten a school, all without public knowledge, to prevent widespread panic. But Mr. Fisk thought he'd seen it all, until now. Suddenly, he finds himself (armed only with his briefcase and a new protégé by his side) facing the greatest challenge of his career. After all, weird has no lesson plan! Collects issues #0-3.
In Shops: Oct 31, 2018
SRP: $18.99
DEADWORLD ARCHIVES BOOK 03 (MR)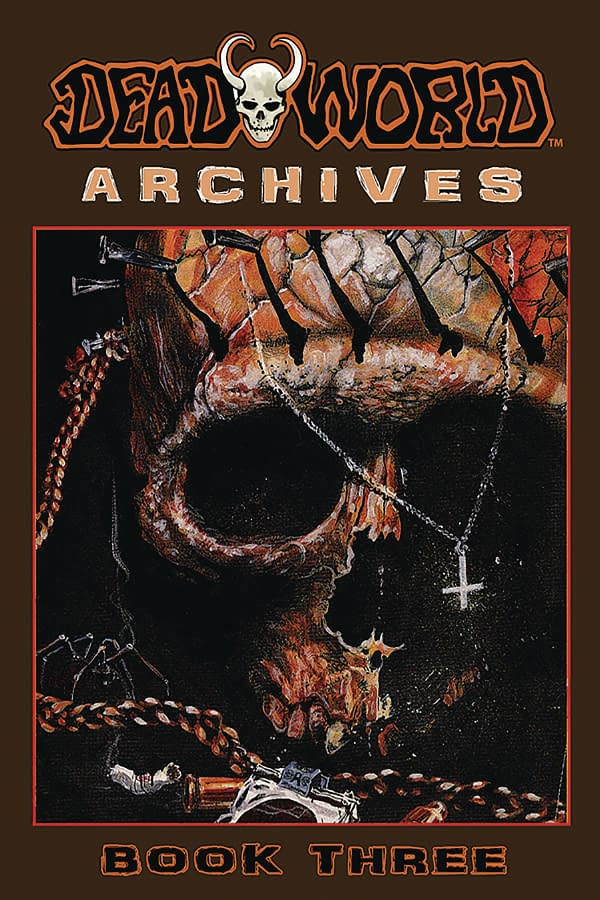 AUG181764
(W) Stuart Kerr, Jack Herman, Gary Reed (A) Vince Locke, Mark Bloodworth (A/CA) James O'Barr
Before there was The Walking Dead there was Deadworld. One of the longest running independent comics in the market today. Here are all the original Deadworld series collected into a nine volume series of Deadworld Archives! In Book Three, containing issues #9-14 of the first volume, the remaining teens find themselves trapped in the city with both zombies and humans who want to kill them. King Zombie leads an attack on the city and the teens see their opportunity for escape. But not all of them will make it.
In Shops: Oct 31, 2018
SRP: $12.99
VIETNAM JOURNAL GN VOL 04 MIA (MR)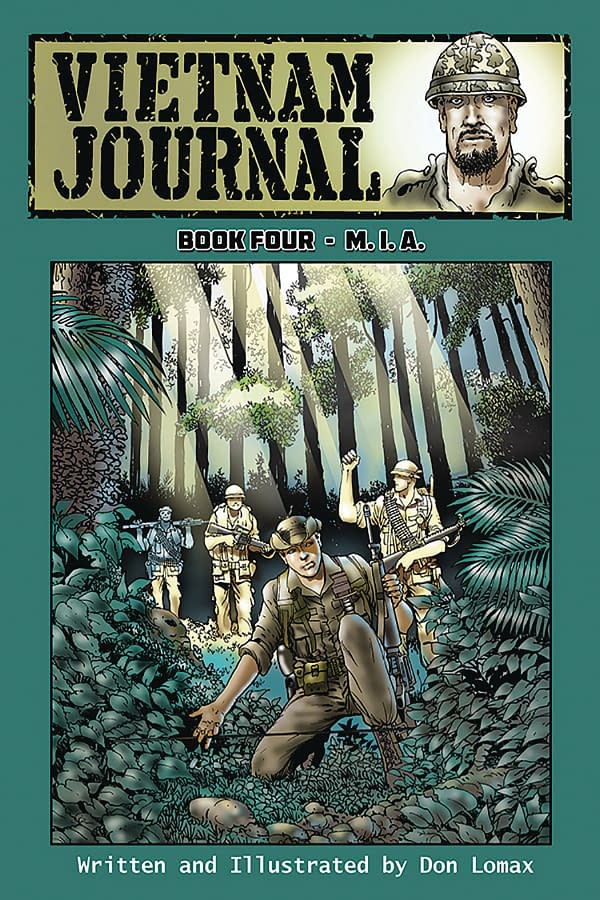 AUG181765
(W) Don Lomax (A/CA) Don Lomax
The acclaimed Vietnam Journal series from Don Lomax, nominated for a Harvey Award, is collected as a series of graphic novels. Vietnam Journal is a look at the Vietnam War through the eyes of a war journalist, Scott "Journal" Neithammer, as he chronicles the lives and events of soldiers on the front line during the Vietnam War. Niethammer, lost in the jungle and on his own, sees firsthand the terror the Vietnamese villages contend with. But he comes across an U.S. army dog named Luther who faithfully serves. And as Operation Pershing unleashes, "Journal" hears a tale from a young soldier about an action soldiers didn't usually talk about, especially to a reporter. Collects #13-16.
In Shops: Oct 31, 2018
SRP: $16.99