Flash #75 – We Need That DC Timeline, Stat… (Spoilers)
Flash #75 is getting to Rebirth a little later than some books, trying to rewrite continuity back from where the New 52 left it. And 75 issues in, Barry Allen gets to revisit his earlier years in Flash Year One – and remember a few things that have been denied him, and others. And finding a way to merge new elements too…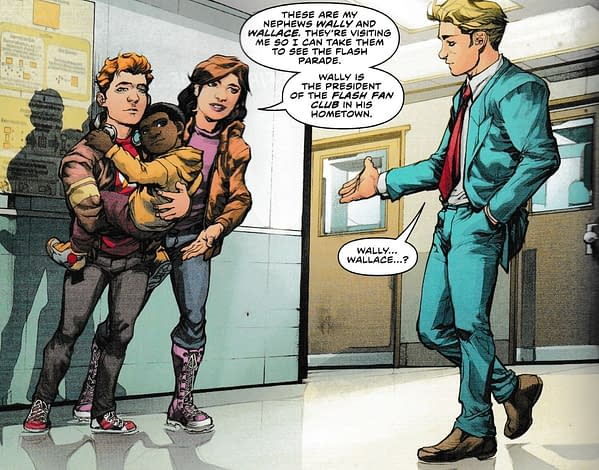 Wally and Wallace. And now part of the modern-day Barry Allen's life – and no longer squashed into five years…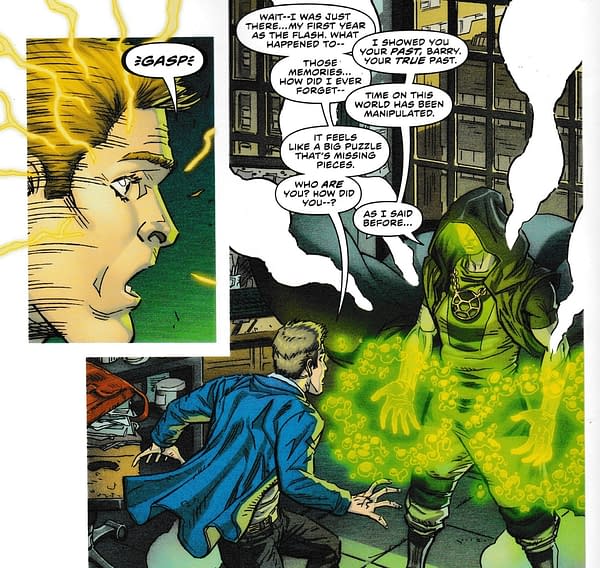 The fight against Dr Manhattan continues. And looks to the future of the title with many characters old and new to be teased.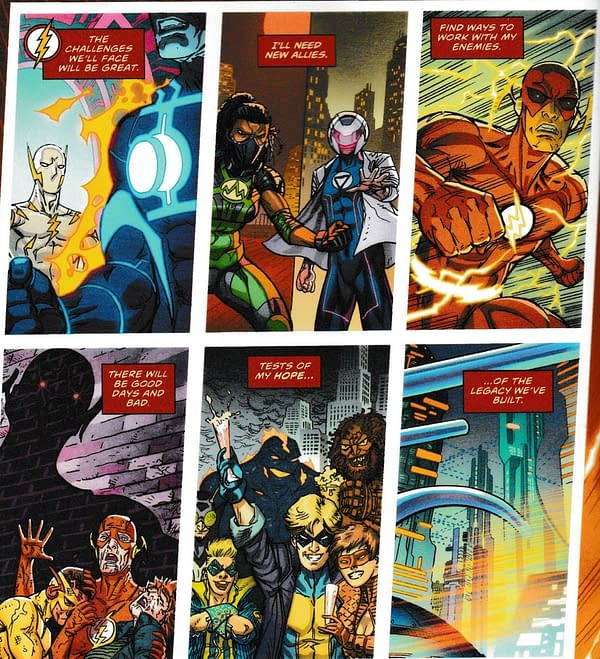 But just as Flash #75 restores and renews his timeline, and Dan DiDio stands on a stage at San Diego Comic-Con promising that DC is working on an official timeline for storytelling purposes, and for emphasising 'connective tissue', the back pages may suggest an issue already… With Captain Cold in Suicide Squad's Belle Reve secure facility…

…and receiving one of the Lex Luthor drones, offering much.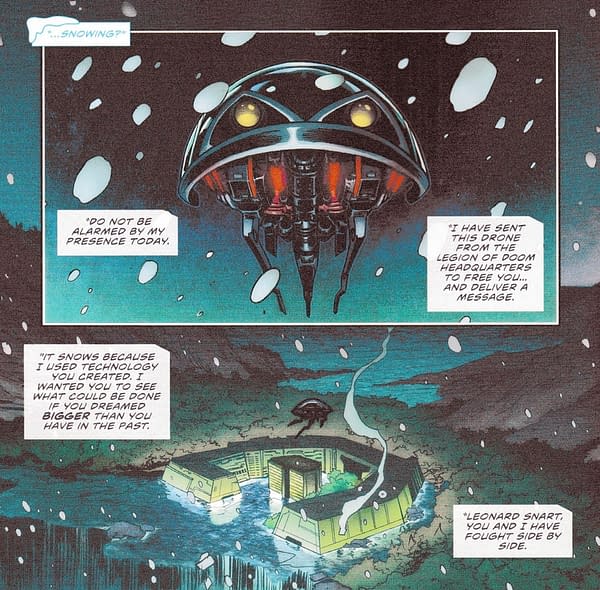 Except – hasn't Task Force X been destroyed? Or… removed? Along with everyone else?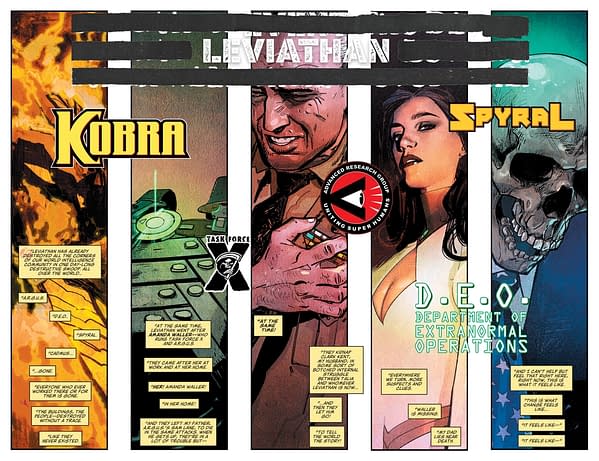 And all this happened before Luthor sent out the drones… so how are the Suicide Squad, Task Force X and Belle Reve still a thing for Luther to send a drone to as part of DC's Year Of The Villain? Answers in the comments below, please…
FLASH #75 YOTV THE OFFER
(W) Joshua Williamson (A) Christian Duce, Scott Kolins (A/CA) Howard Porter
"The Flash Year One" finale! This oversize anniversary issue marks the end of Barry Allen's journey to become the Flash-but at what cost? The Turtle's final play will challenge our hero in every way possible, and by the end of the battle, a Flash will be born-and a Flash will die! Also in this issue, witness Lex Luthor's offer to Captain Cold, whose icy vengeance waits for the Flash just around the corner…In Shops: Jul 24, 2019 SRP: $4.99