Forbidden Planet, Big Bang, Green Brain, Beguiling And Kings Are New CBLDF Champions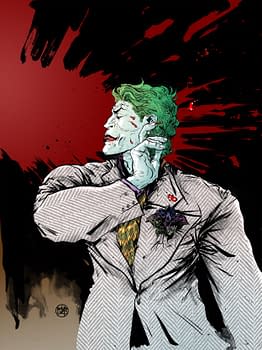 Recently free speech comic book charity, the Comic Book Legal Defense Fund, ran a recruitment drive amongst comic book retailers.
It saw them either sign up or get renewals from over 471 stores, raising an extra $66,100 in the process.
And they'd like to honour five retailers for gaining Champion level memberships after giving $1000 each towards Forbidden Planet, The Big Bang Comic Shop, Green Brain Comics, The Beguiling, and KINGS Comics
Those that went that high, for their troubles, received 15 Dark Knight III #1 CBLDF variants, 15 Invincible Iron Man #1 CBLDF variants and 10 I Hate Fairyland #1 CBLDF variants.