Former Marvel Comics Figures in Jeffrey Epstein's Little Black Book
Hedge fund manager Jeffrey Epstein has appeared in a New York court, charged with running "a vast network" of underage girls for sex. Prosecutors allege that he sexually exploited and abused dozens of minor girls , some as young as 14, and paid them hundreds of dollars for sex acts. Arrested on Saturday, he faces one count of sex trafficking and one of sex trafficking conspiracy, according to the criminal indictment unsealed yesterday. Epstein has pleaded not guilty to these charges, and remains incarcerated until his bail hearing on the 11th.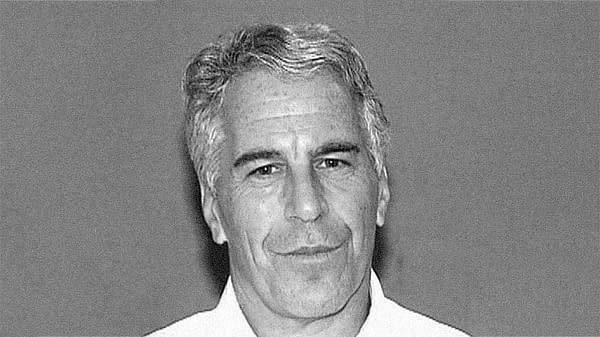 His arrest on these charges has also thrown new light on his 'black book' of contacts, published in a redacted form by Gawker in 2015. While there has been widespread speculation on various names in the book in recent years as to whether particular individuals might be complicit in or a witness to any crimes connected to this matter, it's very important to note that inclusion in the black book certainly does not necessarily mean or imply those things for any particular individual. The book clearly contains a variety of routine business and service company contacts for example, and it has been reported that the it contains the names and contact info of victims, which has been removed from the publicly-released version.
Epstein's former butler Alfredo Rodriguez tried to sell the book in 2009 for $50,000, along with some notes as to his knowledge of particular individuals listed. The book includes the likes of Donald Trump, Courtney Love and former Israeli Prime Minister Ehud Barak, with Rodriguez describing it as the "Holy Grail" regarding Epstein's alleged child-sex network.
The Miami Herald has noted two people who "could be charged or named as cooperating witnesses", British socialite Ghislaine Maxwell, accused of working as Epstein's madam; and Jean-Luc Brunel, partner with Epstein in an international modelling company.
Ghislaine is also the daughter of Robert Maxwell, the late media magnate, owner of Fleetway and publisher of 2000AD and Judge Dredd Megazine during the late-eighties and early-nineties.
But are there are other comic book-connected people in the Black Book list who may be more familiar to Bleeding Cool readers, whatever their connections to Epstein? A couple, yes…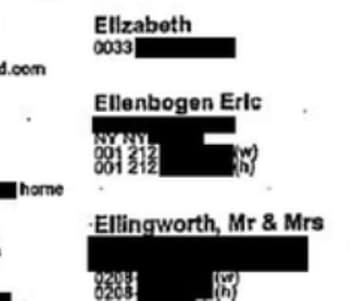 First is Eric Ellenbogen. President and Chief Executive Officer of Marvel Enterprises from 1998 to 1999, his altercations with Marvel chairman Ike Perlmutter are alleged to have gotten very physical indeed, in the office. After Marvel, together with John Engelman in May 2000, Ellenbogen launched Classic Media. When, in 2012 DreamWorks Animation bought Classic Media and renamed it DreamWorks Classics, this led to Ellenbogen eventually becoming the head of DreamWorks Animation's television division. Earlier this year he became a senior advisor to DHX Media.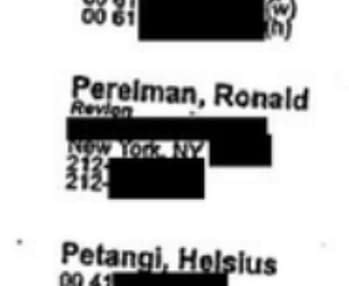 There's also former Marvel Entertainment Group owner Ronald Perelman, which is no surprise given Perelman's financial dealings. Chairman of Marvel from 1989 to 1996 after his company MacAndrews & Forbes Holdings bought Marvel from New World for $82.5 million, he called it a mini-Disney and took the company public in 1991, selling 40% of the stock, and making $40 million for his company in the process, the rest being invested into the publisher, buying Panini, Heroes World Distribution, SkyBox International, Fleer and ToyBiz, which brought in Avi Arad and Ike Perlmutter and setting up the Marvel Films division, before Perlman directed the release of half a billion dollars in bonds. The collapse of the comics speculator market that Marvel had fostered, the failure of Heroes World distribution, the effect on Fleer of the 1994 Major League Baseball strike, and Panini poor performance led to Marvel firing 275 employees, a full merger with Toy Biz using shares Perelman owned individually, and issuing more shares, to find the setting up of Marvel Studios. And in December 1996 with all these financial pressure, Marvel filed for bankruptcy. Perelman was replaced on the board by new investor Carl Icahn who blocked Perelman's plans. A decade later, Perelman paid $80 million to settle a lawsuit accusing him of helping divert over half a billion dollars when he controlled the company.
The Chris Evans named in the book is not the actor Chris Evans behind Captain America or the Human Torch, a UK phone number is present, and is more likely to be British radio DJ and TV presenter Chris Evans, who has invested in and started up a number of prominent media companies, and who married Billie Piper.
It's probably not that Peter Hsu either.
As well as names such as Microsoft co-founder and billionaire Paul Allan, Naomi Campbell, Minnie Driver, Alec Baldwin, Mike Bloomberg, Cheryl Mills, White House Council under Bill Clinton, and Hillary Clinton's Chief of Staff, Edgar Bronfman Jr, Candace Bushnell – the creator of Sex and the City, and the model for Carrie Bradshaw.
Oh and Kevin Spacey and Bob Weinstein. So there you go.
How many of them may be invited to give testimony?