MCM London Comic Con runs two shows a year. And as the May show kicks off today, I also hear rumours as to what the October show may have in mind.
This is the first MCM show with Reed POP in the driving seat and it shows. International comics guests, lots of comics promotion, a comics stage, the DC Boutique and carpet too. But from what I hear these are baby steps. And the really big comics guests will be in October, which will also host a Diamond Retailer Summit.
Right now, the scuttlebutt at the show is Frank Miller and Jim Lee. Which will be quite a thing. I don't think I've seen Jim Lee at a UK show since the nineties – and Frank Miller since the eighties.
Anyway, the best laid plans of mice and men gang aft a-gley. But I understand that is that's where DC Comics will be in October, then Marvel Comics will have to step up too…
If you're at the show, say hi. I'll be here all weekend…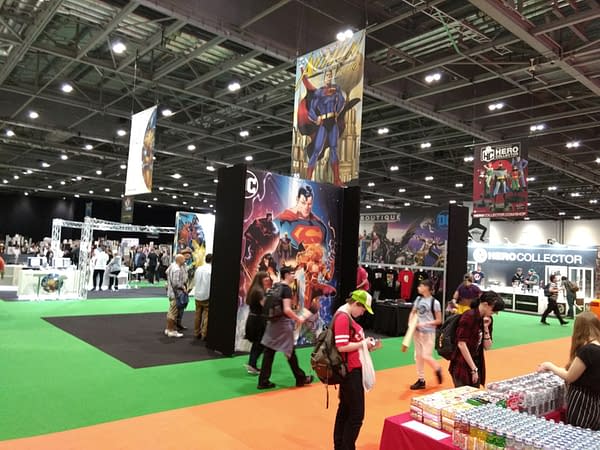 Enjoyed this article? Share it!