Posted in: Comics | Tagged: motor city comic con, stan lee
---
Getting Into Motor City Comic Con On Saturday – And One Of The Best Photographs Of Stan Lee You Will Ever See
Vincent J. Cracchiolo V writes for Bleeding Cool;
The Motor City Comic Con was a bit chaotic this year, but I had a great time covering this again for Bleeding Cool. Saturday the convention had a line wrapped around the building and parking was an issue as well. There were a lot of people complaining, especially those that bought advanced tickets and then still had to wait hours to get in to the convention. And then had to wait hours to see Norman Reedus or Stan Lee. There was plenty of blame to go around as far as the convention center and what they would allow to be set up and the organizers with the number of tickets sold, but I did see them try to do the best they could to accommodate everyone and keep things moving. Stan Lee showed up early on Saturday and could be seen walking through the convention center before sitting down for autographs and pictures. He is getting around great and could not have been nicer with everyone. He was very entertained by a 7 year old girl that dressed up as him, and she ended up having quite a few photos taken of her. Norman Reedus from the Walking Dead had a line the whole convention, and he stayed long after the convention closed to make sure that everyone who was in line got an autograph. They had a section curtained off for photos, and I have no idea what he was doing in there for the photos, but any girls that came out after getting a pic with him was giggling or smiling and running.
Brian Pulido is on the start of his Raising Hell Tour of 5 conventions in 6 weeks: Detroit, Phoenix, Denver, Vegas and then Albuquerque. I did not see him at the convention party on Saturday night, so on Sunday I asked him what kind of hell he was raising. He said that he raised hell on Friday night, but lookout the rest of the tour, and then he is going to disappear for a while. He also had some awesome exclusive Lady Death covers with actual Swarovski crystals on them.
Dirk Manning, who you can read right here on Bleeding Cool was selling a ton of his book Write or Wrong available at Amazon. And he also sold out of all three volumes of his Nightmare World. He had a great panel on writing for comics as well.

Agnes Garbowska was showing off some of her My Little Pony covers, good luck to that title at the Bleeding Cool Awards next week in Phoenix! She autographed my copy of the Spider-Ham 25th Anniversary Special, and I also got to look at her work on Peach and the Isle of Monsters for Aw Yeah Comics and her own MyMisiu Gazette. She also mentioned how much she hates her photo taken when she is talking because she makes really weird faces, so I am including several shots so you can decide.
Tom Raney didn't want to talk too much about his cancelled Threshold comic. David Lloyd was selling his digital comic Aces Weekly, and then doing a quick sketch for customers that purchased it online right there. George Perez had a line all weekend and was friendly as ever. Jim Calafiore was great to talk to, and was busy finishing Leaving Megalopalis, his new graphic novel with Gail Simone that was funded through Kickstarter. He said they were a little behind schedule, but that it was being sent to the printer very soon. He would not say who the cause of the delay was (he looked guilty to me), but he said that Super Storm Sandy played a role, as well as them adding 32 pages to the book. There were tons of media guests this year as well. Revenge of the Nerds Curtis Armstrong & Robert Carradine, Mickey Dolenz, the other Boondock Saints, Lauren Holly, Lou Ferrigno, Adriane Paul, Edward James Olmos. Cary Elwes had a large crowd all weekend and he could not have been nicer and more accommodating with everyone that may have come up to him for a photo while he was walking, okay, it may have been me because my daughter dressed up as Princess Buttercup.
Wrestling was well represented again with Hacksaw Jim Duggan and Greg the Hammer Valentine. They also had local wresting again with XICW. There was a surprising entrance of War Machine who came in to make a save on a match. They also made good use of a fan's Captain America shield that was busted over Rhino's head (the wrestler, not the Spider-Man villain).
Shameless Plug of the Week
Please take a look at my Kickstarter project, I have a comic called Banana Man that I am trying to get published. It has no relationship to the British Bananaman since they are spelled completely different. Just a fun comic, 150 pages that you can get for ten bucks!
---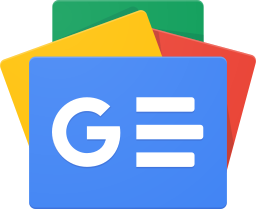 Stay up-to-date and support the site by following Bleeding Cool on Google News today!