Gail Simone Becomes The Topic Of BBC's University Challenge
Jeremy Paxman asks students of Queen's University Belfast about the career of Gail Simone on BBC Two's University Challenge.
---
University Challenge is a TV quiz show that has been running for over sixty years, on and off, and was first broadcast in 1962. It first ran for twenty-five years on ITV presented by one host Bamber Gascoigne. The BBC then revived the show in 1994 with the second host, Jeremy Paxman, who intends to step down later this year.
The show pits two teams made up of students from two universities, competing against each other in a general knowledge quiz. Getting an answer to one main question, the "starter", gives a team the chance to answer follow-up specialist subjects that the other team only get a chance of answering if the first team gets the questions wrong. This also titled the 2006 movie about an attempt to win the quiz show starring Benedict Cumberbatch, Dominic Cooper, Alice Eve, Mark Gatiss, Rebecca Hall and James MacAvoy, Starter For Ten. Those may be names familiar to Bleeding Cool readers but a question the other night may have been familiar for other reasons.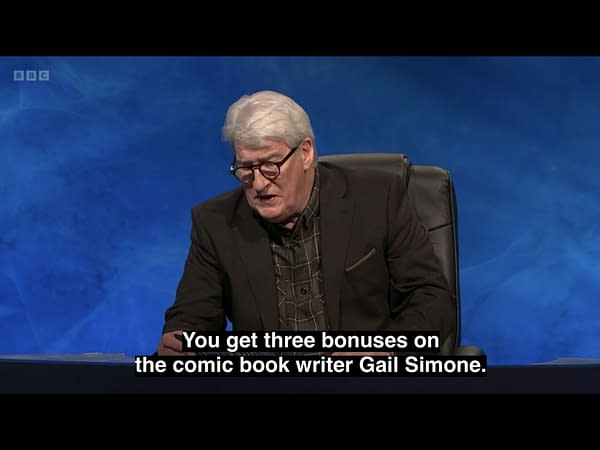 As Jeremy Paxman started asking questions to Queen's University of Belfast, after beating Bristol University over the answer regarding author Howard Jacobson. Their three follow-up questions were all about comic book writer Gail Simone, well known to members of this parish, and to Twitter as a whole. Thankfully for those not au fait with the writer, the questions provided some context…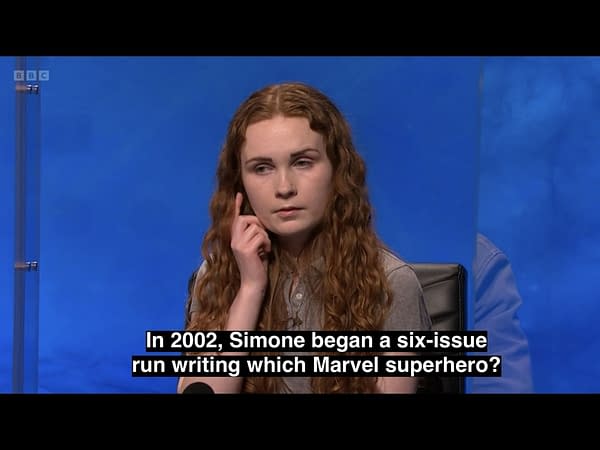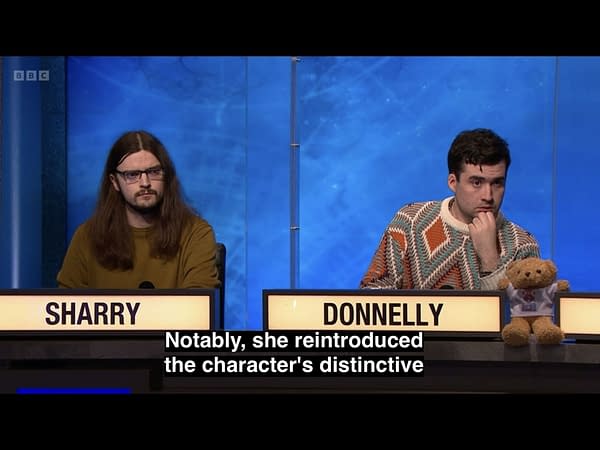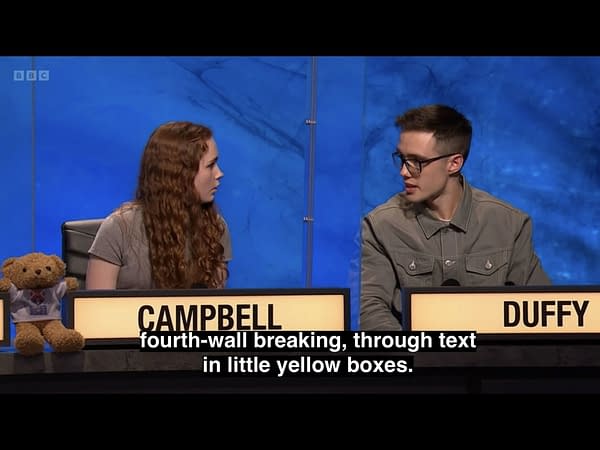 Obviously, we knew the answer, but would the students? Thankfully the fourth wall breaking suggested an obvious answer to those who had seen the films.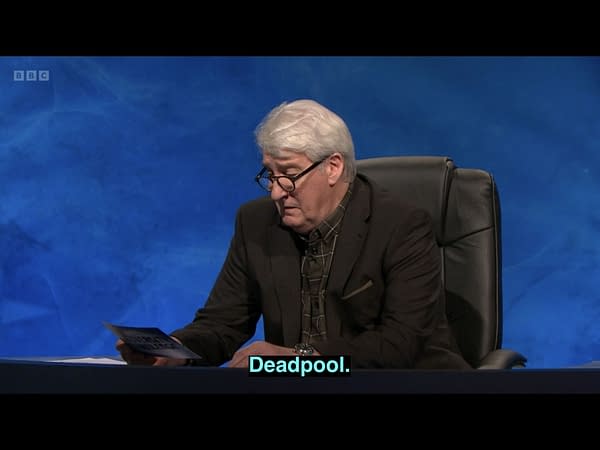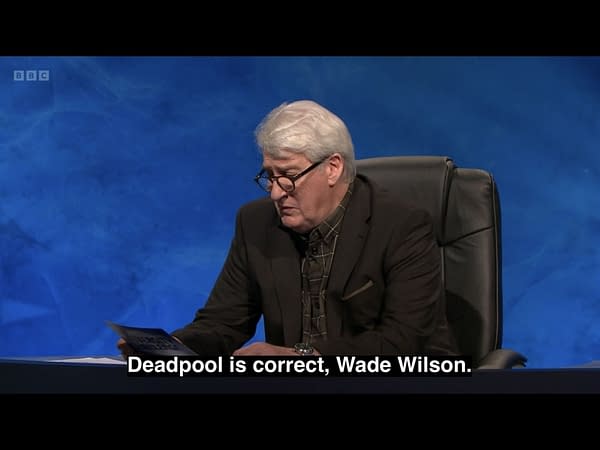 Jeremy Paxman reading out Deadpool's real name on BBC's University Challenge is not something I expected in this particular timeline. They moved on to another title.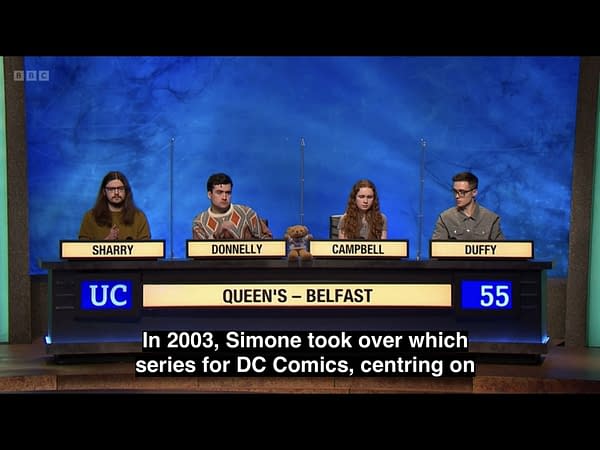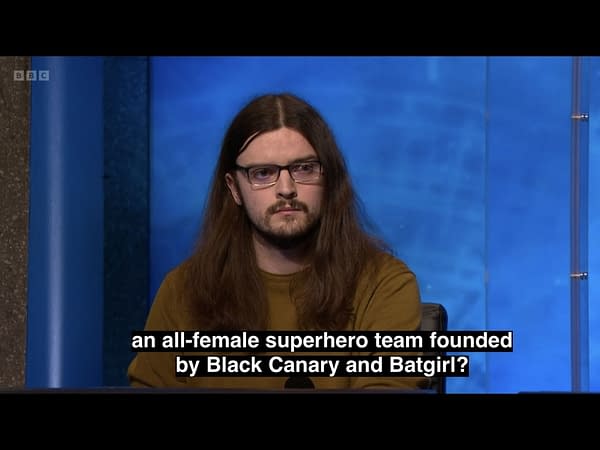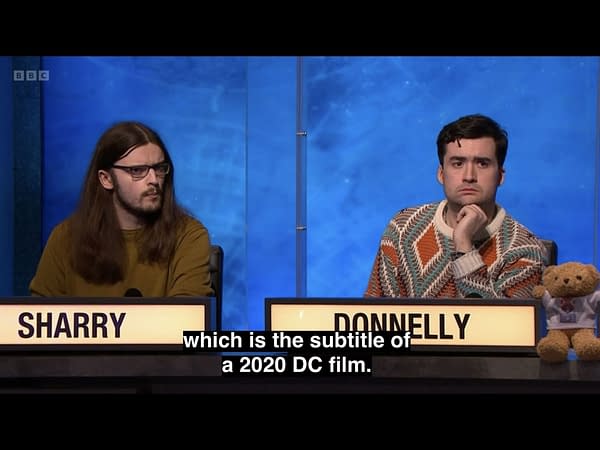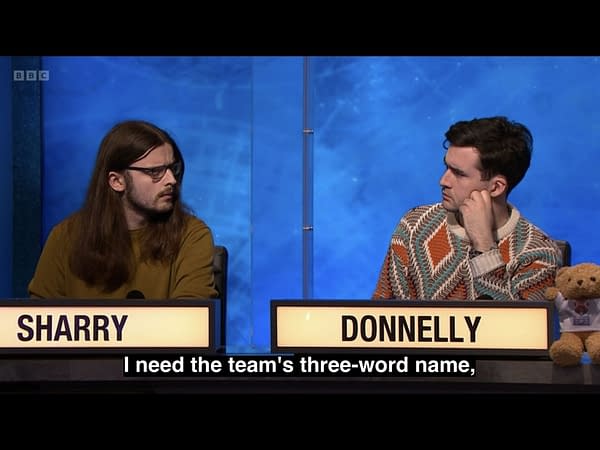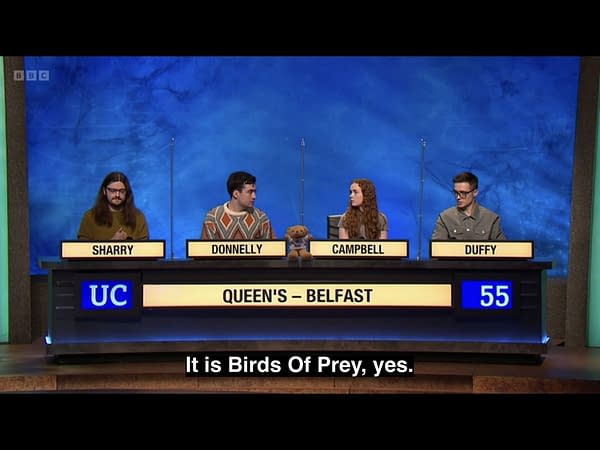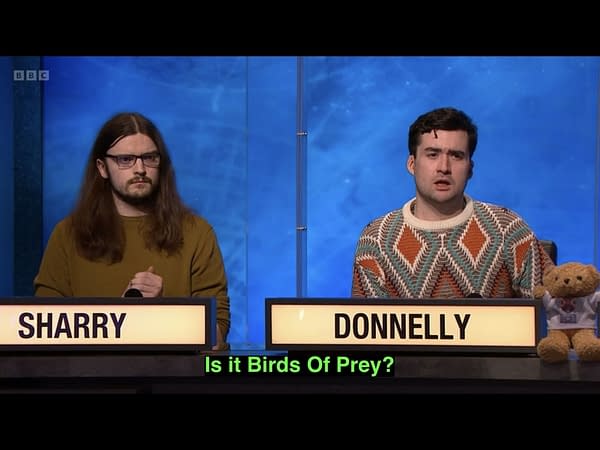 Again, the DCEU saving Queen's University in Belfast. And also allows Jeremy Paxman to ask questions that he clearly thinks are beneath him.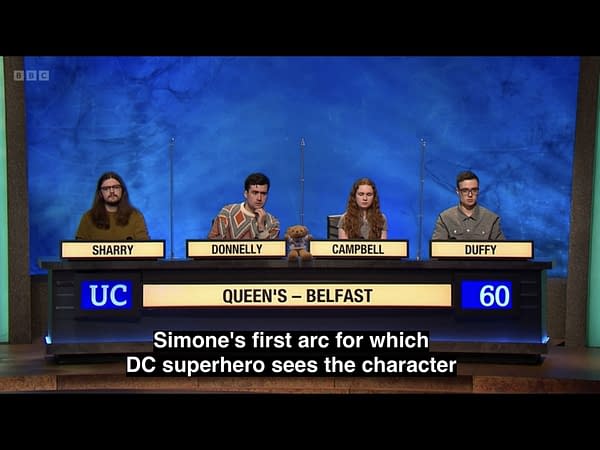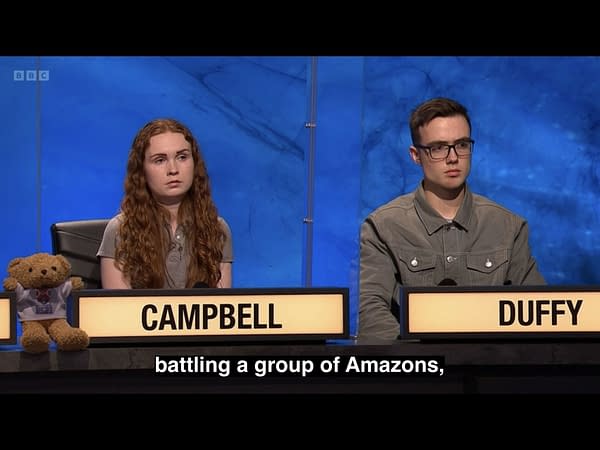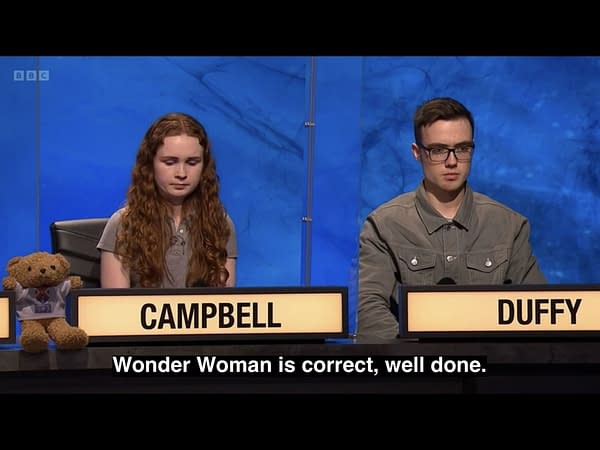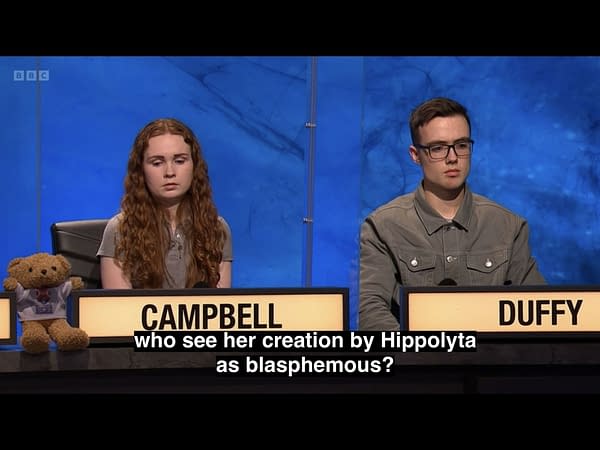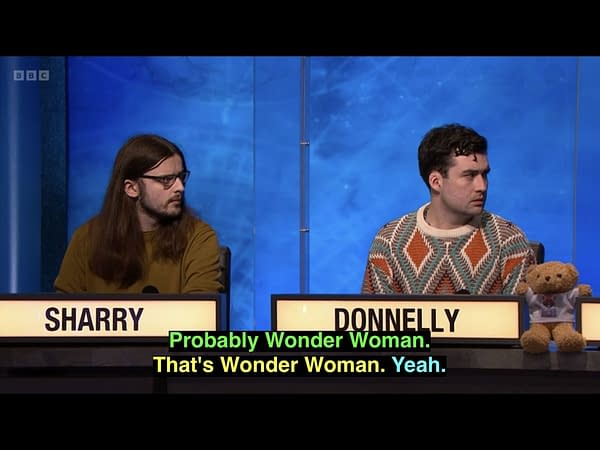 Full marks to Queen's University of Belfast. And the episode of University Challenge in question can be found on the BBC iPlayer, with whatever internet protocols you might need to access it.