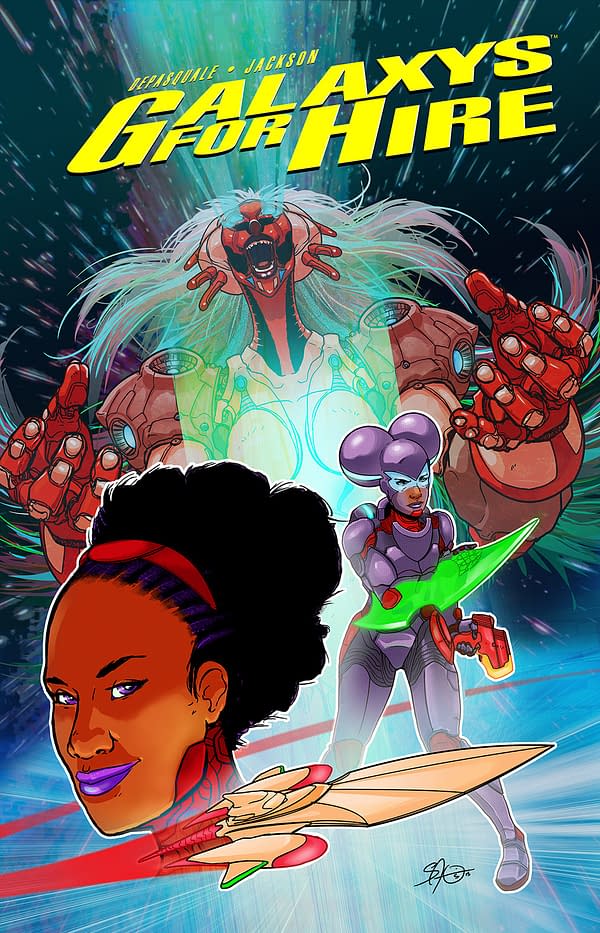 Anything DC and Marvel can do, Devil's Due can do better. That's the theory.
Devil's Due is launching a series of digital-first comic books, ahead of selling them in comic stores.
The first is the sci-fi action series Galaxys For Hire by hot writing talent we have been excited about for sometime, Shawn DePasquale and drawn by Sherard Jackson and out right now.
A series centered around two rivaling sisters, Tanna and Mallori Galaxy, trying to survive a rigorous life in space in the 51st century.
It will be followed by existing print comic Mercy Sparx by Josh Blaylock, Matt Merhoff starting with issue 8, alongside the print schedule.
This summer will see the return of Drafted by Mark Powers alongside film development by Benderspink Productions. Tales of Mr. Rhee vol. 3 by Bleeding Cool's Dirk Manning will arrive in the autumn alongside the second volume of Solitary by CW Cooke.
Out of all of these, Galaxys For Hire is the only brand new property in the line. Could there be a sequel about their parents? You know, "Guardians Of The Galaxys"?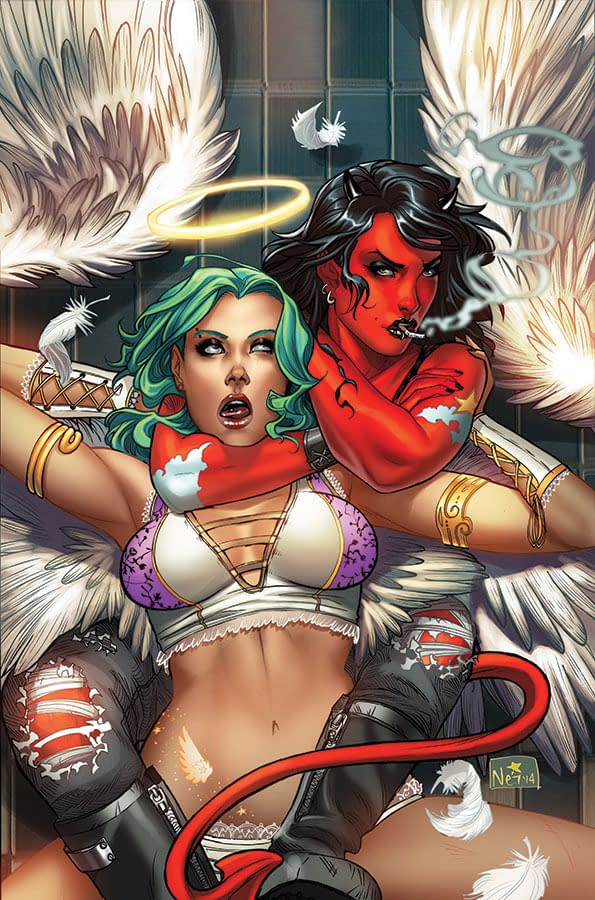 Enjoyed this article? Share it!