Jose Villarubia is a master comic book colourist who gained most prominence for his work on Promethea with JH Williams III. But he has had a long and varied career in comics as a colourist, and followers of him on Facebook have seen him dissect one of his biggest bugbears, the recolouring of classic comic books without due care and attention. But yesterday he regaled us with a tale of when his colouring just wasn't what Wizard Magazine wanted for George Perez – not that they would tell him what they wanted. He writes.
Years ago, when Wizard Magazine was super-popular, they asked me to color a crossover cover by the great George Perez.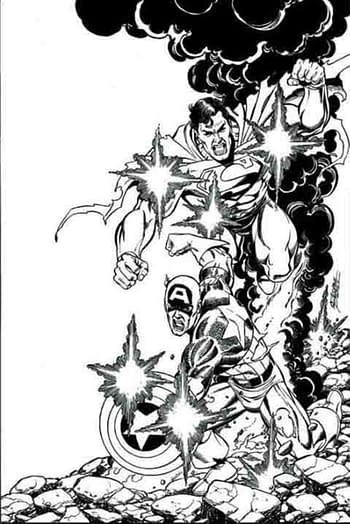 Back then I was working with Jae Lee, Bill Sienkiewicz and others and I would produce hand made watercolor and gouache paintings that I would then superimpose the line art on and add effects in photoshop. So looking at George's great image, I pictured a battlefield where Supes and Cap were emerging among explosions. Keeping in mind that I knew Wizard were notorious for covering the images with lots and lots of text, I figured most the background would be covered, so I might as well do something interesting with it.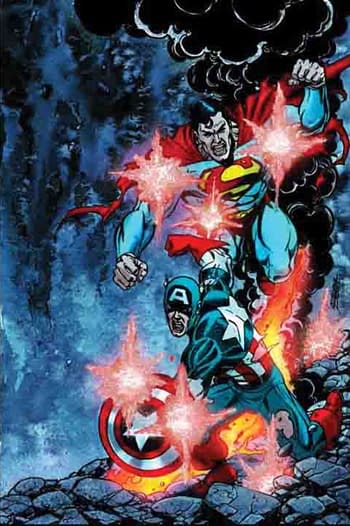 I turned it in on time, asked for any notes and got none. I was paid on time and did not think anything of it. Until I saw it in the stands and noticed that they had commissioned Tom Smith to recolor it.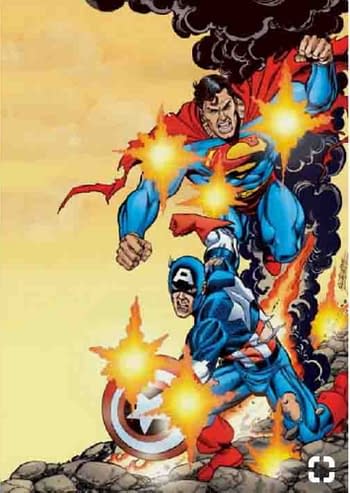 When I asked what happened they told me they were going to use my version for something else, but that never happened. I just read that George approved my colors, they hated them, commissioned the new ones, George approved them also, and that's it!
But that wasn't the end of it, in the comments, Richard Isanove told us
If it makes you feel better, the exact same thing happened to me. 😃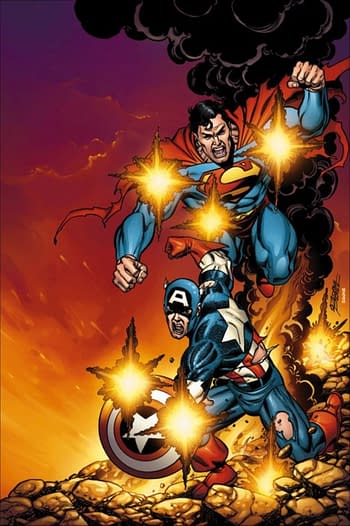 I got paid to color a George Perez piece. Things could be worse. And honestly, I didn't know until now that they didn't use it. I saw Tom's colors at one point and assumed they had used mine for something else. But like José, I would have preferred notes and corrections to simply being nixed.
And here is the magazine as it appeared on the stands. So… did anyone else get paid for colouring this cover?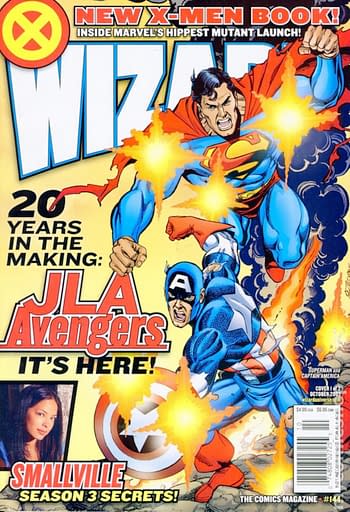 Enjoyed this article? Share it!