Another day, another video game license comic from Dark Horse. In this installment, Linda-058 from the Halo video game franchise gets her own series, the latest in Dark Horse's ongoing partnership with 343 Industries to "expand the Halo universe" with a new 2-issue mini-series called Halo: Lone Wolf. Let's see what the press release has to say:
Halo: Lone Wolf follows Spartan Linda-058 alone on a covert mission. Her skills in infiltration and marksmanship make her perfect for the high-stakes mission to end the threat posed by a wanted scientist on a distant planet. With only an ONI assigned AI at her side, Linda must fight through both the dregs of the Covenant and the hostility of a lost human settlement to stop the rogue scientist in his tracks.

The newest entry in the Halo comics franchise is written by Anne Toole (Stargate SG1, The Witcher) with art by Kieran McKeown (White Canvas) and JL Straw (Back to the Future), colors by Dan Jackson (Buffy the Vampire Slayer, Call of Duty: Zombies), and covers by Christian Ward (Quantum Age: From the World of Black Hammer, Young Avengers).
Do you like Halo video games? Why not throw the comics industry a bone and pick this up. Halo: Lone Wolf is only two-issues, and the first one hits stores on January 2nd.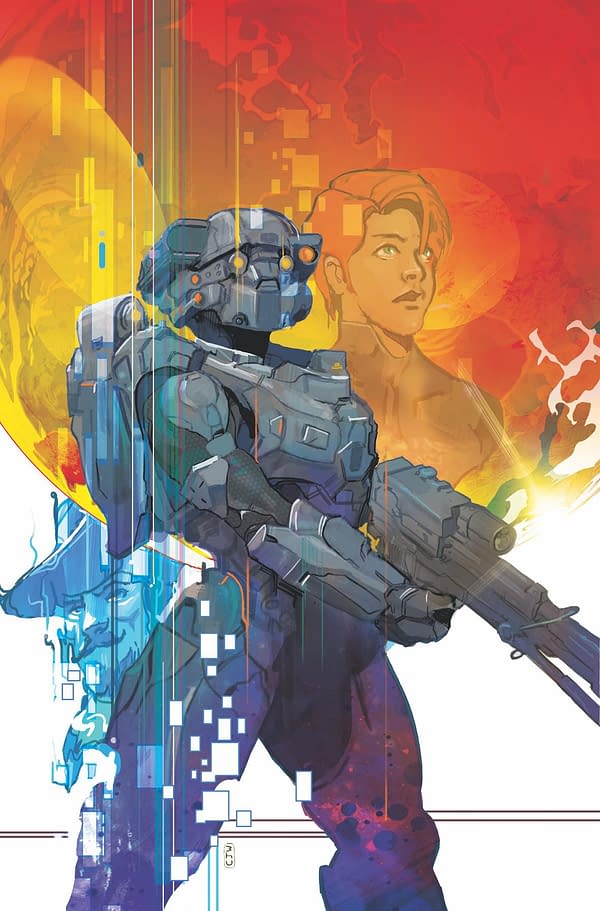 Enjoyed this article? Share it!