Head-Shaming the Watchers in Next Week's Exiles Finale
In next week's finale of Exiles, Blink and her team of misfit time warriors comes face to face with the Watchers to face their tribunal and be judged. But if anyone is getting judgy in this preview of next week's issue, it appears to be the Exiles themselves, who have lots of mean stuff to say about the Watchers' physical appearances. Well, mainly their heads.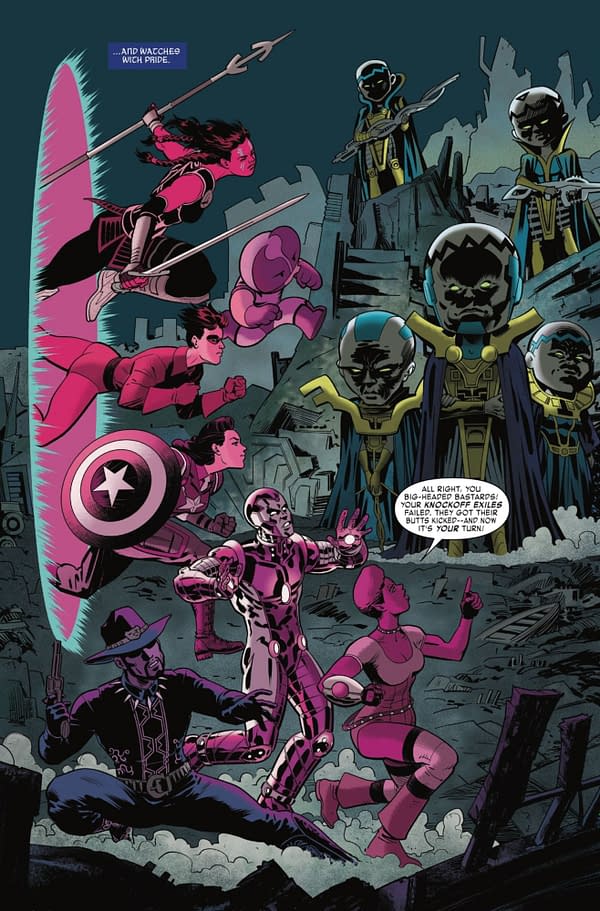 Big-headed bastards? That isn't nice Blink. Nor is what Bucky has to say a short time later, comparing the Watchers' heads to automobiles.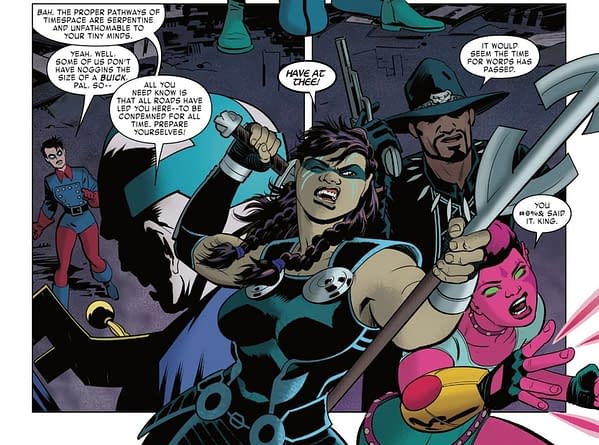 Of course, these are technically a rogue band of Watchers, not the usual kind that refuse to interfere with events.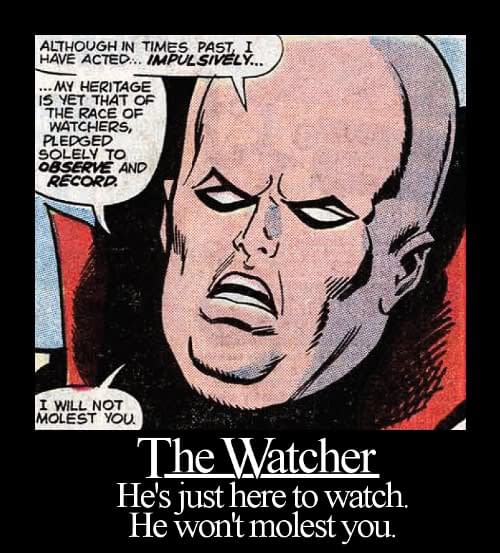 These watchers will definitely molest you, and they prove it in this preview, imprisoning the Exiles in broken timelines. But even still, is that any excuse to sink to mocking their head size?
The AV Club, usually champions of social justice, had nothing to say about this callous head-shaming in their EX-X-XCLUSIVE preview of the issue. Has the journalism Eisner inflated their heads? If so, we promise not to say anything mean about it.
Exiles #12 concludes next Wednesday.
Exiles #12
(W) Saladin Ahmed (A) Javier Rodriguez (CA) David Nakayama
THE CALL OF THE MULTIVERSE!
It's the Exiles' final showdown against those bug-eyed creeps the Watchers! But they've underestimated their foe – and the mistake may prove deadly. In a whirl of mishaps and might-have-beens, the champion Blink must keep her wits and rescue her lost companions. What lies ahead for Blink and her team of Multiversal misfits?
Rated T+
In Shops: Jan 30, 2019
SRP: $3.99