How Many Copies Of Thomas Woodruff's Graphic Opera Have Sold Anyway?
Bleeding Cool reported on some of the fuss around Thomas Woodruff's Francis Rothbart! The Tale of a Fastidious Feral from Fantagraphics.
---
Bleeding Cool reported on some of the social media fuss that had kicked off after Francis Rothbart! The Tale of a Fastidious Feral published by Fantagraphics picked up four nomination for the Eisner Awards 2023. Most of it focused around creator Thomas Woodruff and his history teaching at School of Visual Arts in New York City for 39 years, Chair of the BFA Illustration and Cartooning Department for 20 years, and only stepping down as Chair Emeritus in 2021.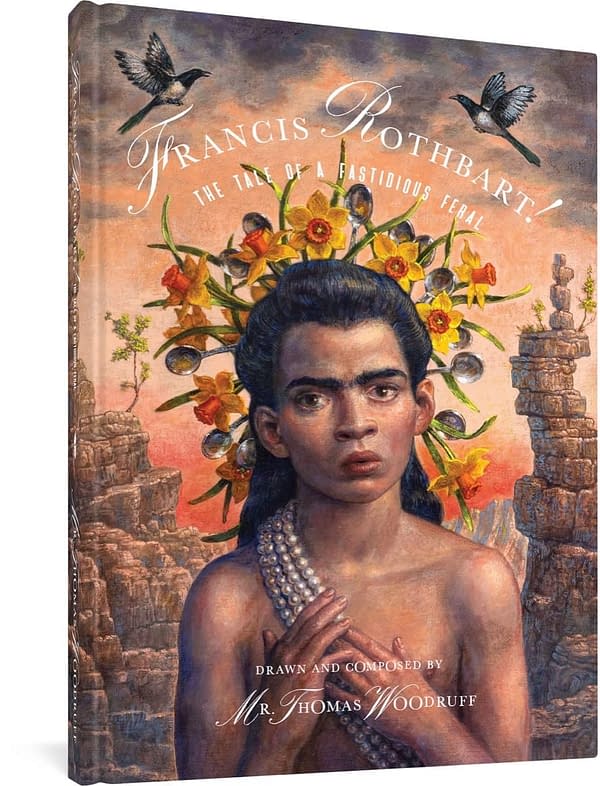 There's no need to recap that, but it was observed that not one person had said anything nice about him. Well, we couldn't let that stand, so we went looking, Comics Beat also reported the story a little later, and had some fine comments. First from Thomas Woodruff himself, in which he said "This book was carefully made over nearly a decade. It was never made with the intention for accolades, awards, or even an audience. It was made only with love: my love of comics, of drawing, picture-making, storytelling, design, type and letterforms, grand opera, Venetian painting, and heartfelt sentiment. These are themes I have explored for years." Put a pin in this, we'll be back.
Because in those comments we found a positive experience. Two of them, even. Though they were staff members rather than students. Jimbo creator and former SVA colleague Gary Panter wrote "I taught under Thomas Woodruff for almost 20 years at SVA. Personally I had a great experience working for him and consider him a friend. I consider his graphic novel worthy of the Eisner nominations it has received. It is a masterpiece of applied effort and imagination. This is my view. Awards in general are not something to die for. They are icing. Don't worry much about icing. Do the work. Find your audience."
Former SVA Associate Head Keith Meyerson then added "everyone is entitled to their opinion, of course. However, in my view, Tom ran an amazing department and together the teachers and students all transformed cartooning and illustration with his dedication, lead and vision. Teaching comics in the 90's before Tom became Chair, I and students from that mid 90's era can attest, despite remarkable students, and that SVA began as a school for comics and illustration, that cartooning had become "the armpit of SVA." Tom completely supported and lead the resurrection of cartooning there to a new decades long era, with fantastic teachers and great numbers of successful students. He was tough to but fair, a great teacher who many students and faculty revered, and he celebrated the many achievements and accomplishments of countless cartooning students of all ethnicities, backgrounds and genders."
Though GI Joe creator Larry Hama had a different take. "I interviewed with him for a teaching gig in his department and I was told I was hired. One week later, he withdrew the offer, citing other teachers with tenure wanting the hours. I've always wondered about that excuse."
Back to that pin, about how it was "never made with the intention for accolades, awards, or even an audience". Well, that's a good thing. Insider sources tell me that, as of May 2023, the gross sales of Thomas Woodruff's book were 768 copies. Of those, 390 were returned to Fantagraphics. That puts the net sales at just 389 copies. Now, one of the things I have about the Eisners is that when it comes to nominations, sales are not an issue. A photocopied black-and-white hand-stapled comic with a print run of twenty is in the same ballpark as Batman. Of course, when people vote on a book, they will have to do so based on what they read and, as Will Eisner insisted, that includes comic book retailers more likely to make a commercial over artistic decision. And based on these numbers, there may just not be enough copies out there for voters to make an informed decision. Especially when even the Kindle version costs $50.
---
---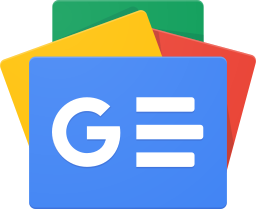 Stay up-to-date and support the site by following Bleeding Cool on Google News today!