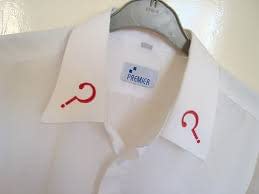 Here is your guide to predicting the next Doctor Who.
A public broadcaster funded by a compulsory fee levied against anyone in the UK who owns a TV set (yes, it's communism, but it works) the BBC receives less funding than commercial rivals for the amount of content it produces. And recently it's had government-imposed budget cuts. Basically, the BBC is cheap. It's getting cheaper. Which means it has to be innovative, instead.
Matt Smith was a relative unknown actor, though I remembered him from Political Animals. He would have cost less to sign than David Tennant, who had had the co-lead in Blackpool and the lead in Russell T Davies' Casanova. But he would have cost less to sign than established serious actor Christopher Eccleston. And, per episode, he'd have cost less than Paul McGann.
What we're saying is that the BBC are not going to cast Russell Brand, Hugh Grant, Helen Mirren, Idris Elba or basically anyone you've heard of as The Doctor. Hell, 50th Anniversary aside, they couldn't afford David Tennant now. And getting John Hurt, that may be the reason why we've had less episodes of late.
Basically the next Doctor will cost the BBC either the same or less than Matt Smith did. Odds are they have appeared in a recent BBC Drama. They'll have stage work to demonstrate their stamina and commitment. Maybe an award.
And everyone will think that they are completely unsuited for the part when announced. Until the first episode airs and then they are The Doctor. Forever. And that transformation in both the actor and the public's eye, is priceless.
Unless of course, it's Kevin Bacon. Yup, it's bound to be Kevin Bacon.
Enjoyed this article? Share it!