IDW Publishes Transformers/Back To The Future in October
This Friday, IDW will be soliciting the first issue of a Transformers/Back to the Future crossover comic book. Four issues long, the first issue is out in October, but the creative team has yet to be divulged.
Marty McFly has just returned to his home sweet home, Hill Valley 1985, and everything's looking up… that is, until Marty and his friend Doc Brown's time machine attracts the attention of the Decepticons! With one small mistake, Marty finds himself thrust into adventure to stop the Decepticon plot in the past, present, and future… all with the help of a new time machine: the Autobot, Gigawatt!
So alongside Hasbro putting out a new character model, IDW will have a new series to emphasise the eighties origins of each.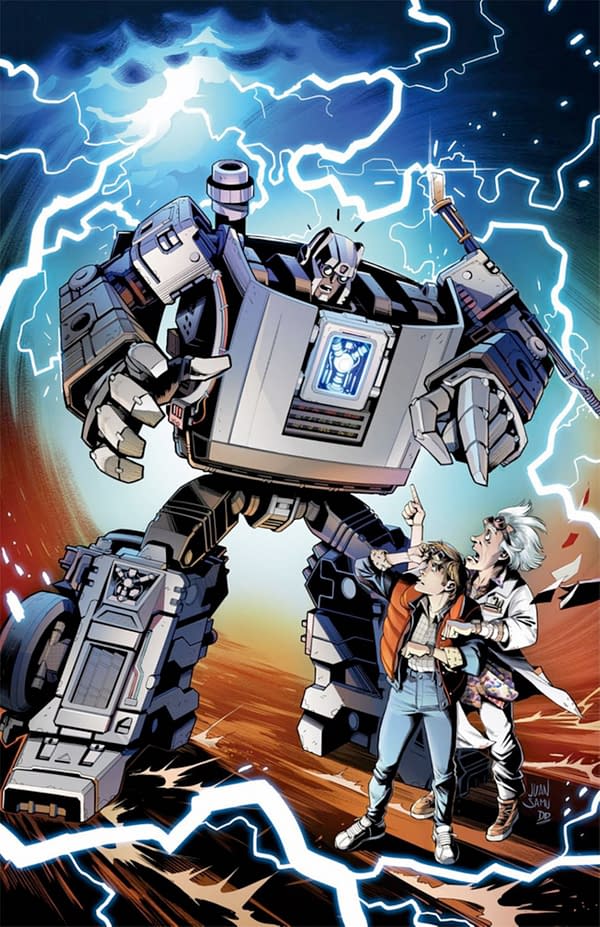 The creative team is still not mentioned, but Andrew Griffiths did provide this Back to the Future Transforming Delorean sketch cover done for New York Comic Con last year. Could this have been an inspiration?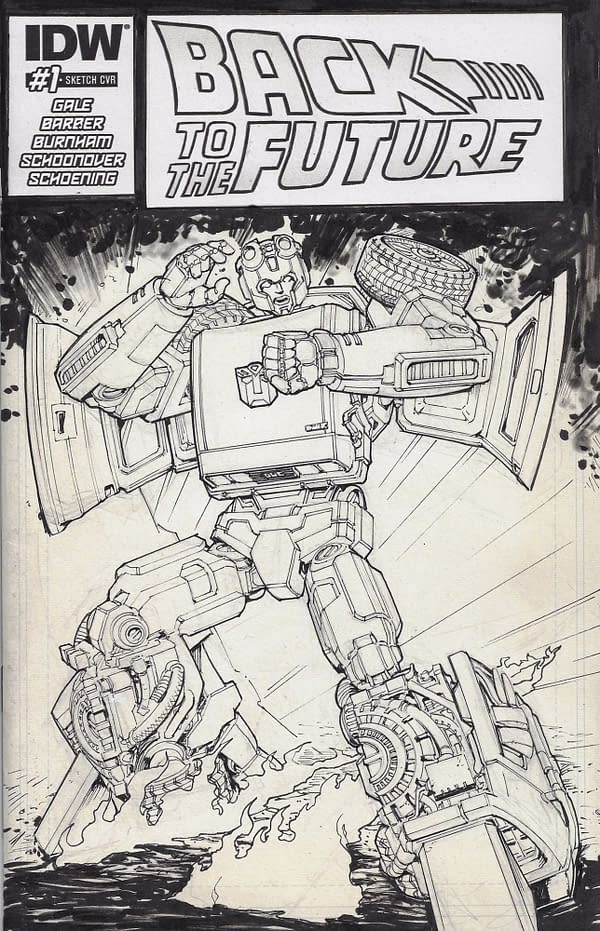 IDW Publishing was founded in 1999 as the publishing division of Idea and Design Works founded Ted Adams, Robbie Robbins, Alex Garner, and Kris Oprisko out of the bones of Wildstorm and is regularly recognized as the fifth-largest comic book publisher in the United States, behind Marvel, DC, Dark Horse and Image Comics,
IDW, based in San Diego, California, has had the Transformers comic book licence for several years, and the Back To The Future licence for a shorter time. IDW has published other Transformers crossovers in recent ears including with Ghostbusters, Terminator and My Little Pony. Anyone care to suggest which the next one may be? Someone has to do Knight Rider surely? Or what about Miami Vice? Airwolf? How about The A Team?