Isola Prologue – Comic Book Retailers Had it All the Time
Earlier this week, Bleeding Cool reported that the trade paperback Isola was getting an extra 16 pages for copies sold exclusively through Barnes And Noble including a ten-page prologue just for their version.
A number of comic book retailers, not placated by getting an exclusive Captain Marvel trade paperback, were a little annoyed by that.
However, it has been pointed out that the prologue is free on their website for any reader to read right now. So their customers won't go without.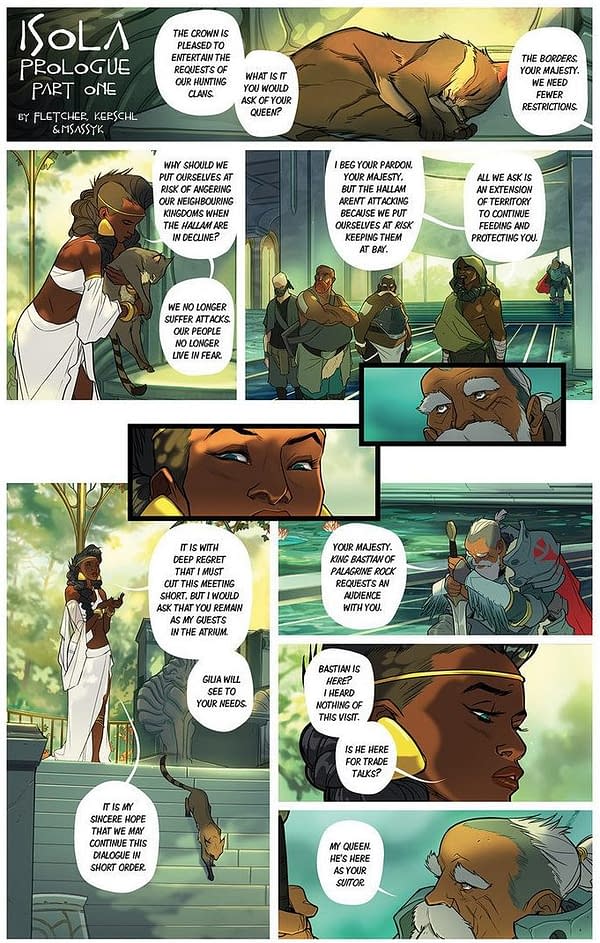 Also, the prologue was already included in the back of issues of Motor Crush, which retailers have all had the chance to sell. And could probably reorder if they were so minded.
So… there's that. Will that do? Pretty please?