iWolverine 2020 #1 Has Little to Do With a Dumb Iron Man Event [XH]
Well, it's almost a new week of comics, so I'd better hurry up and get the last X-Men book from last week's haul recapped. iWolverine 2020 #1 is ostensibly a part of the Iron Man 2020 event, which sucks because Iron Man is stupid and events are stupid. However, it is written by the legendary Larry Hama, so it can't be that bad. Read the recap of Giant-Size X-Men: Magneto #1 here, and one of Rob Liefeld's new Snake Eyes comic here.
---
Sworn to sell comics for Marvel executives who feared and hated the fact that Fox owned their movie rights, The Uncanny X-Men suffered great indignities. Still, thanks to a corporate merger, a line-wide relaunch, and Jonathan Hickman's giant ego, the X-Men can finally get back to doing what they do best: being objectively the best franchise in all of comics.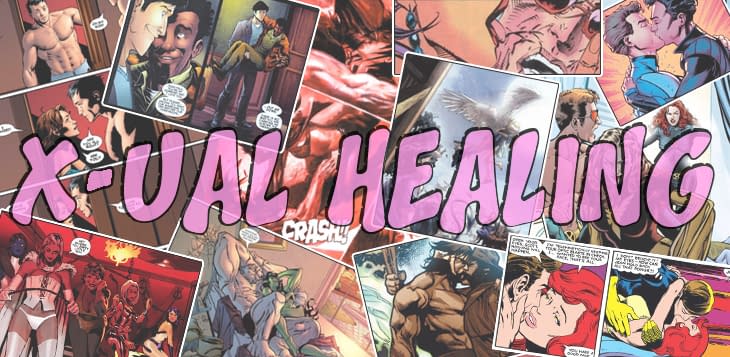 ---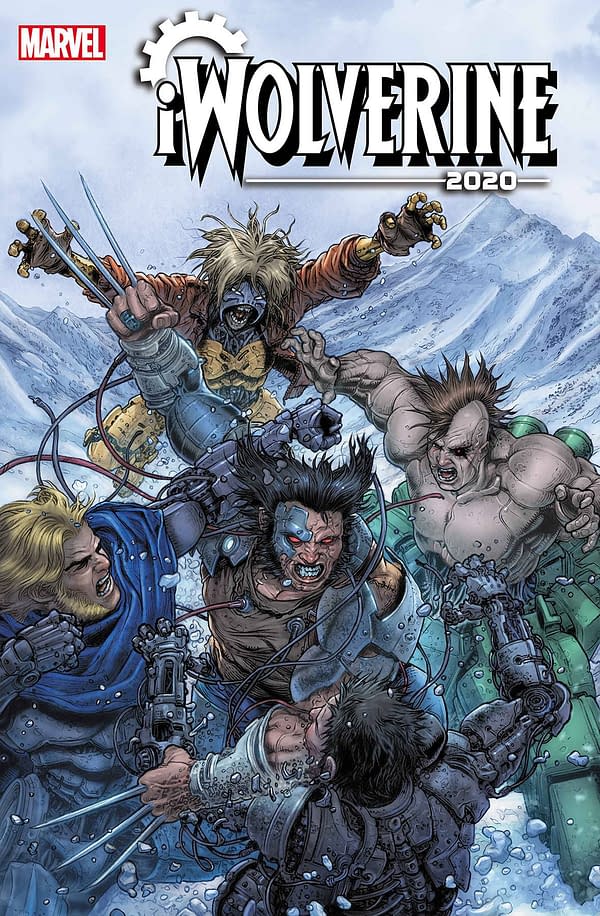 2020 IWOLVERINE #1 (OF 2)
MAR200973
(W) Larry Hama (A) Roland Boschi (CA) Juan Jose Ryp
• In the wake of Arno Stark's crusade against A.I.s, no robot is safe.
• Fearing of Elsie Dee's safety in these tumultuous times, Albert, the robot Wolverine, goes to Madripoor to find her…
• …but what he finds is a fight against Madripoor's criminal underbelly instead!
Rated T+
In Shops: Jul 15, 2020
SRP: $3.99
iWolverine 2020 Recap
Yakuza boss Kimura Oyabun receives a report that Patch has arrived in Madripoor and is headed to the Princess Bar in Lowtown. He uses the opportunity to send a squad of enforcers over to take care of Patch and, if the opportunity presents itself, his rival, Tyger Tiger.
At the princess bar, Tyger buys Patch a drink. But it's not Patch. It's Albert, the cyborg version of Wolverine. How many robotic dicks does he have? Albert tells Tyger he's in Madripoor to retrieve his longtime companion, Elsie-Dee, from Donald Pierce.
Their conversation is interrupted by the Yakuza, who Albert kills. Tyger gives him the address of Pierce's headquarters, Revers Universal Robotics. Albert pays Pierce and the Reavers a visit and receives a tour of Pierce's lab, where he's using 3d printing to make new cyborgs. Pierce did have Elsie-Dee, who showed up demanding to have the bomb inside her disabled, but Pierce sold her in parts.
Pierce says he built Elsie-Dee, so he owned her, and he owns Albert too. Albert disagrees. The Reavers and Pierce's other flunkies attack. Albert kicks their asses. He extracts the location of Elsie Dee's parts from Pierce. Kimura has the head. The Jade Dragon Triad has the arms. And the Vladivostok Mafia has the legs.
Albert visits Kimura first at his casino. He fights his way to Kimura's office, where Elsie-Dee's head has been serving as an accountant. He retrieves the head. Meanwhile, Pierce is mobilizing for revenge on Albert.
Next, Albert goes to a knockoff Iron Man doll factory where the triads are operating. He finds Elsie Dee's arms being used on a manufacturing robot. Elsie Dee's arms are stealing our jobs, dammit! Triad leader Turtle Head Wu doesn't want to give up the arms, but he's persuaded by violence.
Next, Albert trashes a strip club owned by the Vladivostok Mafia where he finds Elsie Dee's armless and headless torso dressed as a Japanese schoolgirl to deliver drinks. He reassembled Elsie Dee, but she decides to keep the schoolgirl look because she likes it.
Albert and Elsie-Dee are ready to leave Madripoor. Unfortunately, all the gangs they messed with are currently mobilizing to attack, which will happen in the second issue of this mini-series.
iWolverine 2020 #1 was pretty straightforward. Albert had a mission, and he completed that mission in the most linear fashion possible, and without encountering many challenges. The challenge will come in the next issue, whenever that comes out. It's always good to have Larry Hama writing any comic, especially one starring characters he co-created. Too bad Marc Silvestri wasn't available to draw it, but the team of Roland Boschi and Andres Mossa did a serviceable job. The best part about this issue is that it had nothing to do with the stupid Iron Man 2020 event.
---
There was also an X-Men FCBD issue out last week, but it's half an issue, and Rich already essentially recapped the whole thing, so just go read that here. Suffice to say, there's a massive X-Men crossover coming up, and the X-Men Universe will be shaken to its core and all that jazz. See you next week for four X-Books, including one tying into Empyre. Ugh.
Read more X-ual Healing here: